Dear Bitruers,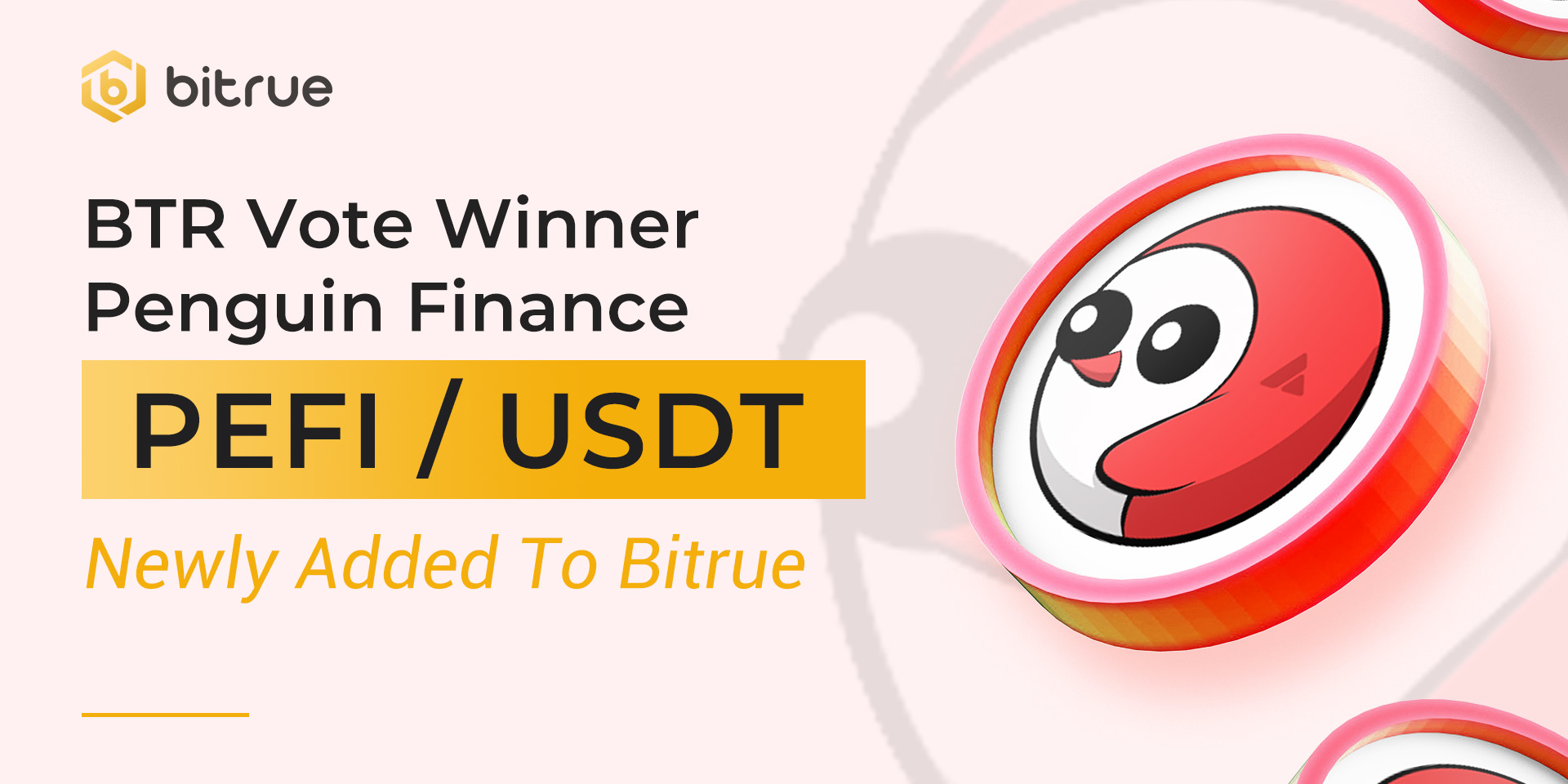 After successfully passing through our BTR Vote process,Penguin Finance (PEFI) is coming to Bitrue today!
Penguin Finance (PEFI):Penguins can stake their tokens to receive staking rewards and fees collected by applications within the Penguin Finance Ecosystem. Rather than being purely speculative, PEFI's value is derived from the commissions collected from the protocol's users and its utility within PeFi, as well as burning mechanisms. PEFI tokens have many applications ranging from their use in custom yield farming strategies, NFTs, gaming, and fundraising.
Deposits for this coin (Avalanche Network Supported) have already been enabled, so if you are an existing holder of this coin you can ready for when trading starts on a USDT pair at 10:00 UTC on May 12. Withdrawals for this coin will be enabled approximately 24 hours after trading begins.