Dear Bitruers,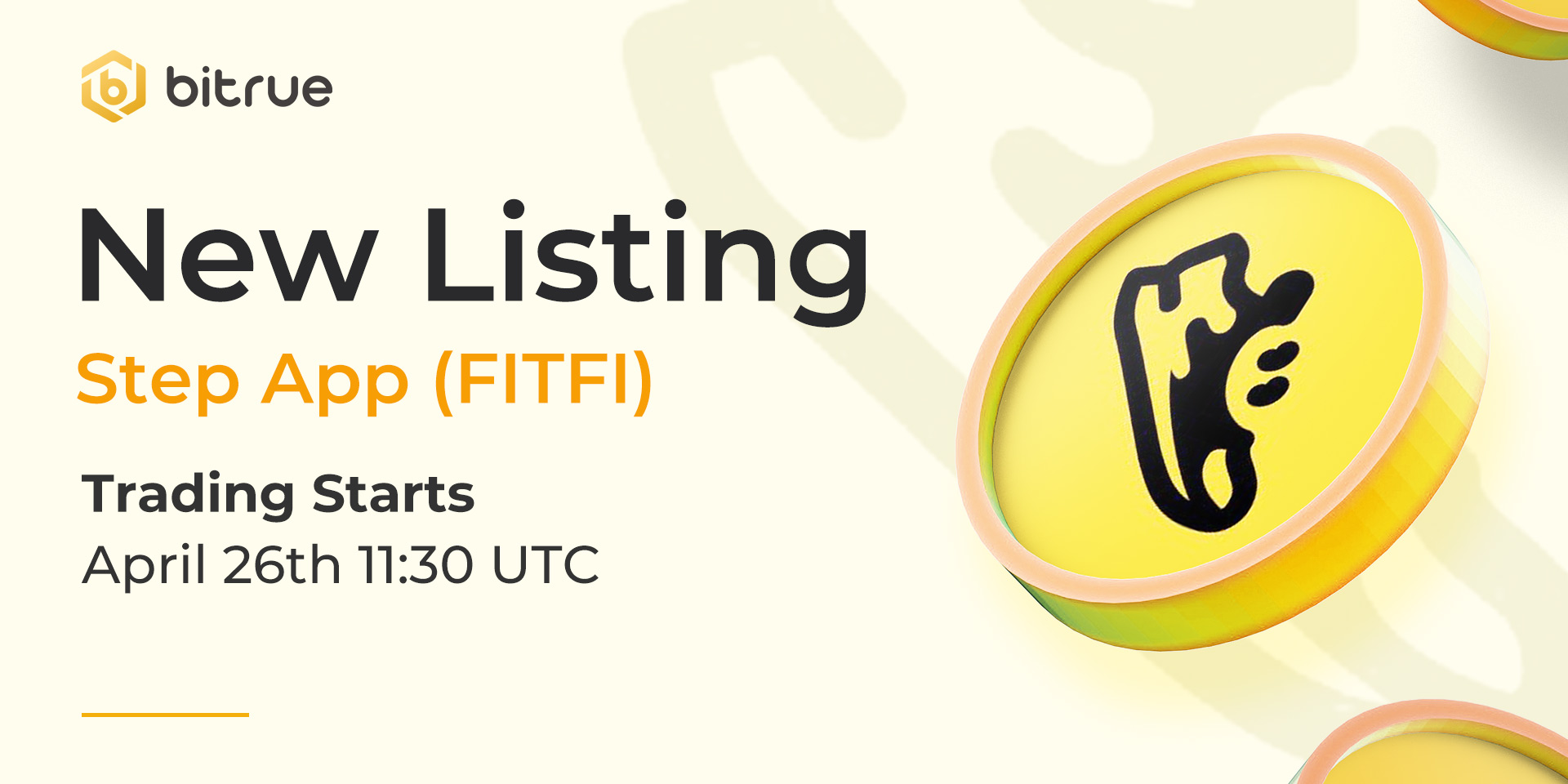 We are bringing a new token to you, it's Step App FITFI! Welcome to Bitrue!
Step app is the first app on the Step Protocol, developed by their core team, that creates a gamified metaverse for the fitness economy. Allowing users to simply walk, jog, or run to socialize, play, and earn on its platform. Beyond their ecosystem's proprietary technology, Step app is built upon a massive community of go-to users and fitness ambassadors. $FITFI is the governance token and gas token of Step Protocol, and the utility token of the core FitFi experience.
More information can be found on their official website at https://step.app/
Deposits for this coin (Avalanche network supported) have been enabled already, so existing traders are able to deposit in advance and prepare for when trading opens on a USDT pair at 11:30 UTC on April 26th. Withdrawals will be enabled approximately 24 hours after trading has begun.