Dear Bitruers,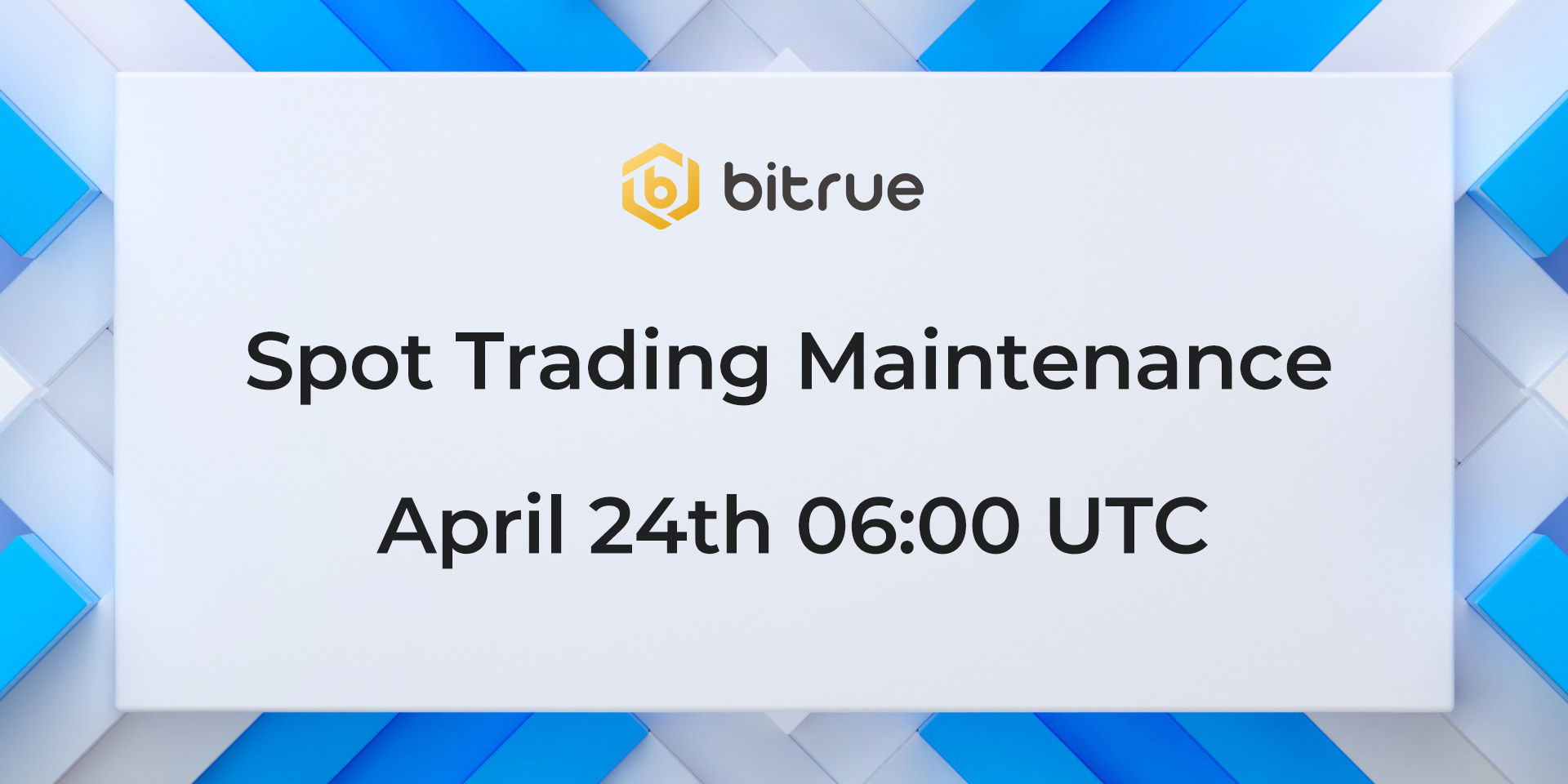 To improve system performance and stability. System maintenance for Bitrue's spot trading feature is scheduled to commence at 6:00 UTC (14:00 SGT) on 24 April 2022. It is expected to take approximately 4 hours.
What will be affected during the system maintenance:
For both Bitrue Exchange (Web) & App
- All spot trading on Bitrue Exchange will be suspended, and users will not be able to trade or cancel orders during the time of maintenance. All open orders will be automatically canceled before the maintenance starts.
- Market data displayed on the home page of the web/app will also be affected
Please note that the maintenance only applies to Spot trading. Other types of trading, investments and transactions on the exchange will not be affected.
Rest assured that users' funds will remain safe, as always.
Thank you for your support and understanding. Kindly follow us on Twitter for latest updates.
Bitrue Team