Dear Bitruers,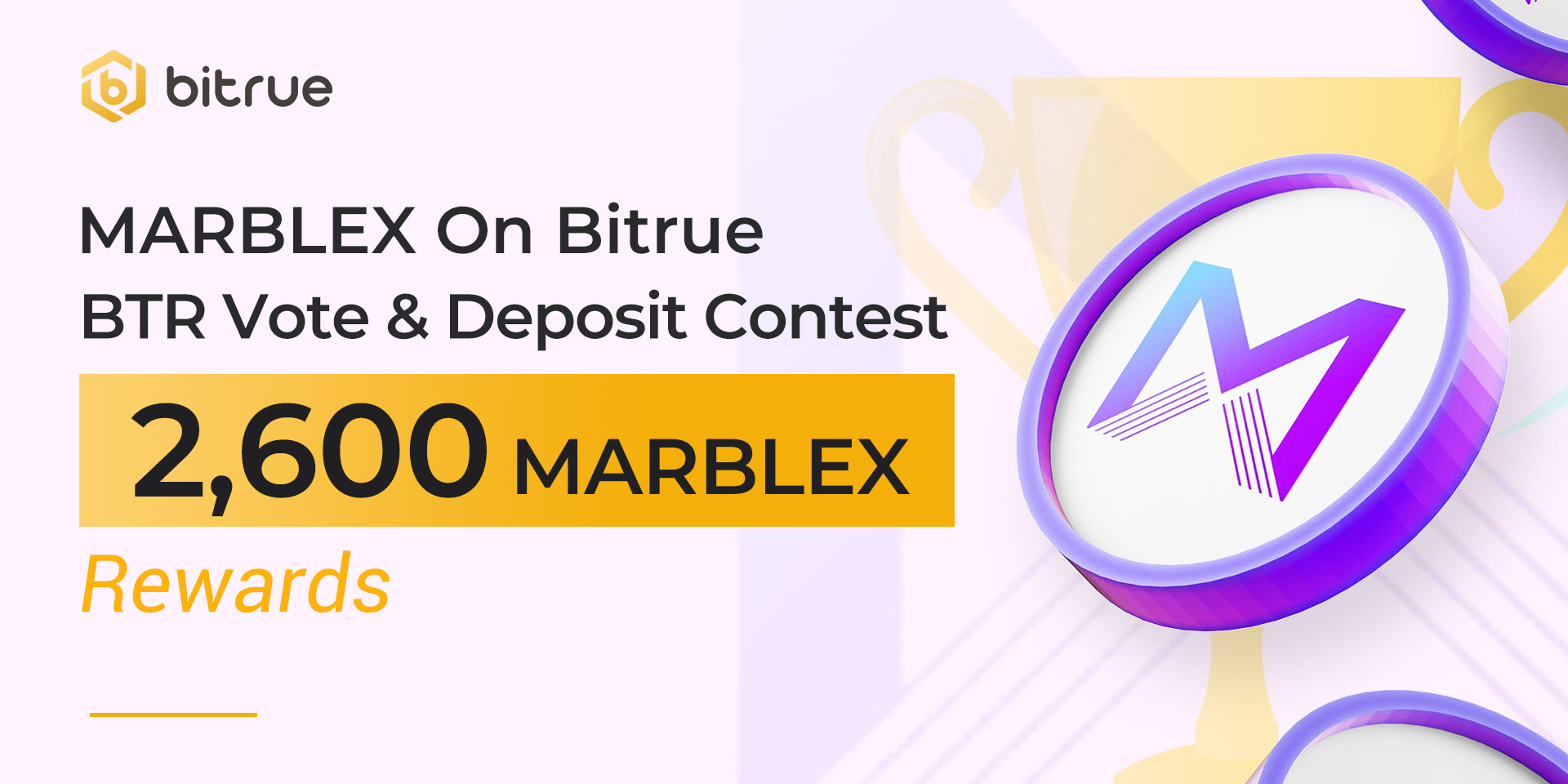 Another opportunity to shape the future is arriving in your lap, as on May 12 at 10:00 UTC we will be launching a new round of BTR Voting where you can bring MARBLEX to Bitrue using your BTR holdings!
MARBLEX (MARBLEX): The launch of Marbrex aims to extend the PLCS of Netmarble's various games projects by building a blockchain ecosystem. MBX tokens are the key currency in the MBX ecosystem, where users will exchange MBX tokens for in-game tokens to purchase items, purchase NFT, and pledge in-game. In addition, MBX Staking, NFT stores and other DeFi services will be introduced to support the value of the MBX token itself.
When the vote ends, the staking period will begin. For every day that your BTR remains staked you will continue accruing rewards, which will all be paid out in one lump sum at the end of the staking period. You can unfreeze your BTR earlier if you wish, but you will receive fewer rewards as a result. Staking for this coin will last for 7 days, and the total prize pool going out to all participants is 600 MARBLEX.
Deposits for MARBLEX (Klaytn network supported) will be available on May 12, and if it wins the BTR vote it will start trading with a USDT pair very soon.
BTR Voting is available in the Bitrue app, available to download on both Android and iOS, or use the newly launched web version. Just tap on the BTR Vote icon on the homepage, then select the coin that you wish to support. If you want to maximize your rewards and support new projects as much as possible, you can purchase BTR on the Bitrue exchange.
We will also launch a MARBLEX deposit contest starting 10:00 UTC on May 12th! There's a gigantic prize pool of 2,000 MARBLEX available for the top 100 winners.
Here are the details:
Activity time:
10:00 May 12, 2022 - 10:00 May 19, 2022 UTC
Rules:
1. Deposit rewards
Users who successfully deposit MARBLEX from an external address to the platform during the activity time and after registering their participation will share a total of 2,000 MARBLEX rewards, based on their net deposit (deposit - withdraw) amount. Users with a negative net deposit will not be eligible for rewards.
2. Reward calculation:
Net deposit volume = deposit volume - withdrawal volume
The amount of coins earned = the proportion of user's net deposit * 2,000 MARBLEX
3. The maximum reward for a single user is 50 MARBLEX. If the reward is less than $0.01, it will not be issued.
4. The time that a deposit is made to a Bitrue account will be judged by the time that the transaction is recognized by Bitrue's systems.
5. The final snapshot of user balances will be taken at a random time 1 hour before the end of the event.
6. The reward will be distributed to each user's Bitrue account within 7 days after the event ends.
7. Note: You must click on the "Participate" button to join the event. Deposits made before clicking on this button will not count.
Bitrue Official Twitter: https://twitter.com/BitrueOfficial
Bitrue Official Telegram Group: https://t.me/BitrueOfficial