Dear Bitruers,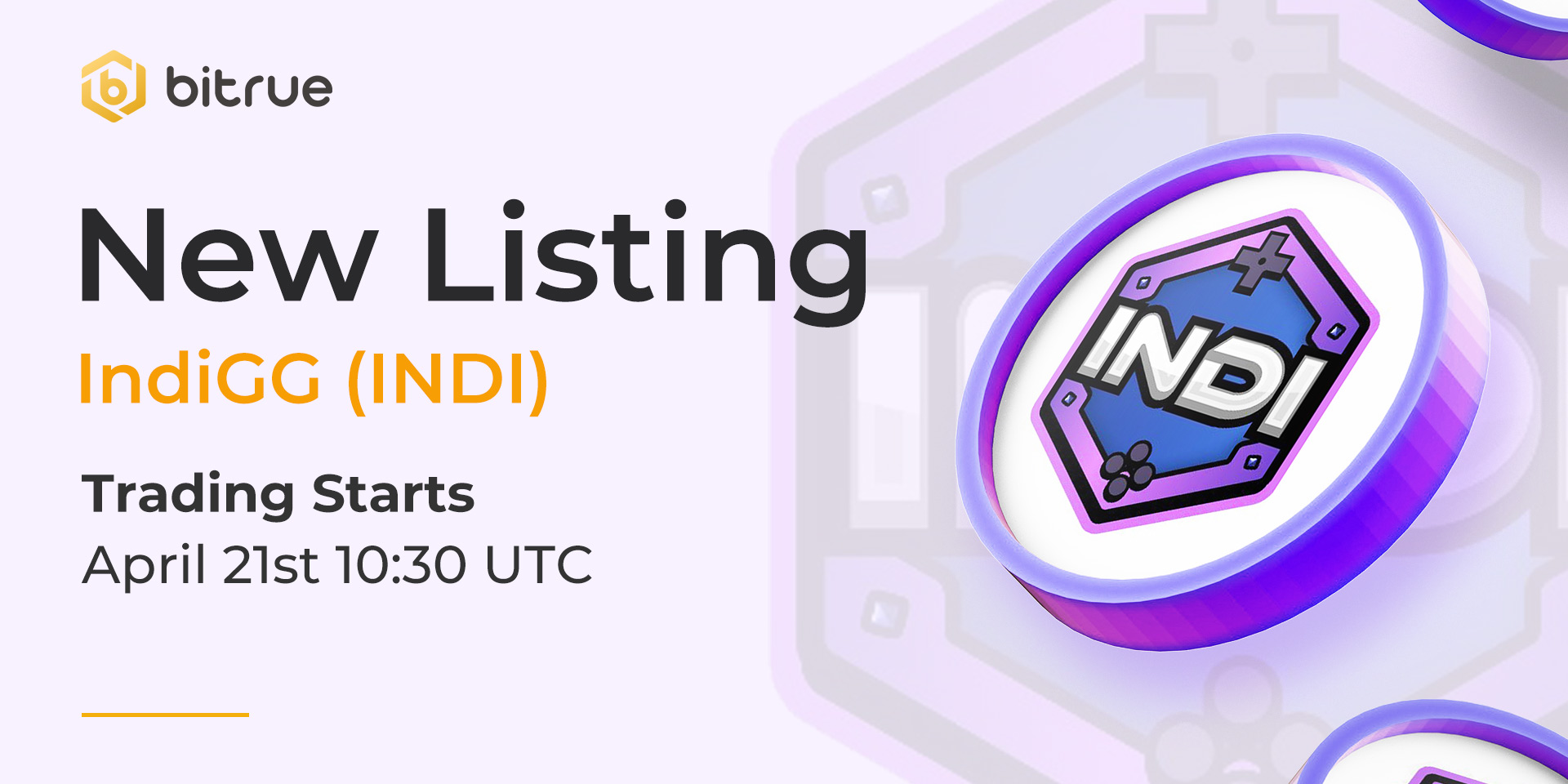 We are bringing a new token to you, it's IndiGG INDI! Welcome to Bitrue!
IndiGG is a Sub-DAO of Yield Guild Games (YGG) being built in association with Polygon to create a Play-to-Earn gaming hub within India. IndiGG is building a platform where gamers will discover the future of gaming and embark on a journey into virtual worlds to create economic opportunities for all participants.
More information can be found on their official website at https://indi.gg/
Deposits for this coin (ERC20 network supported) have been enabled already, so existing traders are able to deposit in advance and prepare for when trading opens on a USDT pair at 10:30 UTC on April 21st. Withdrawals will be enabled approximately 24 hours after trading has begun.