Dear Bitruers,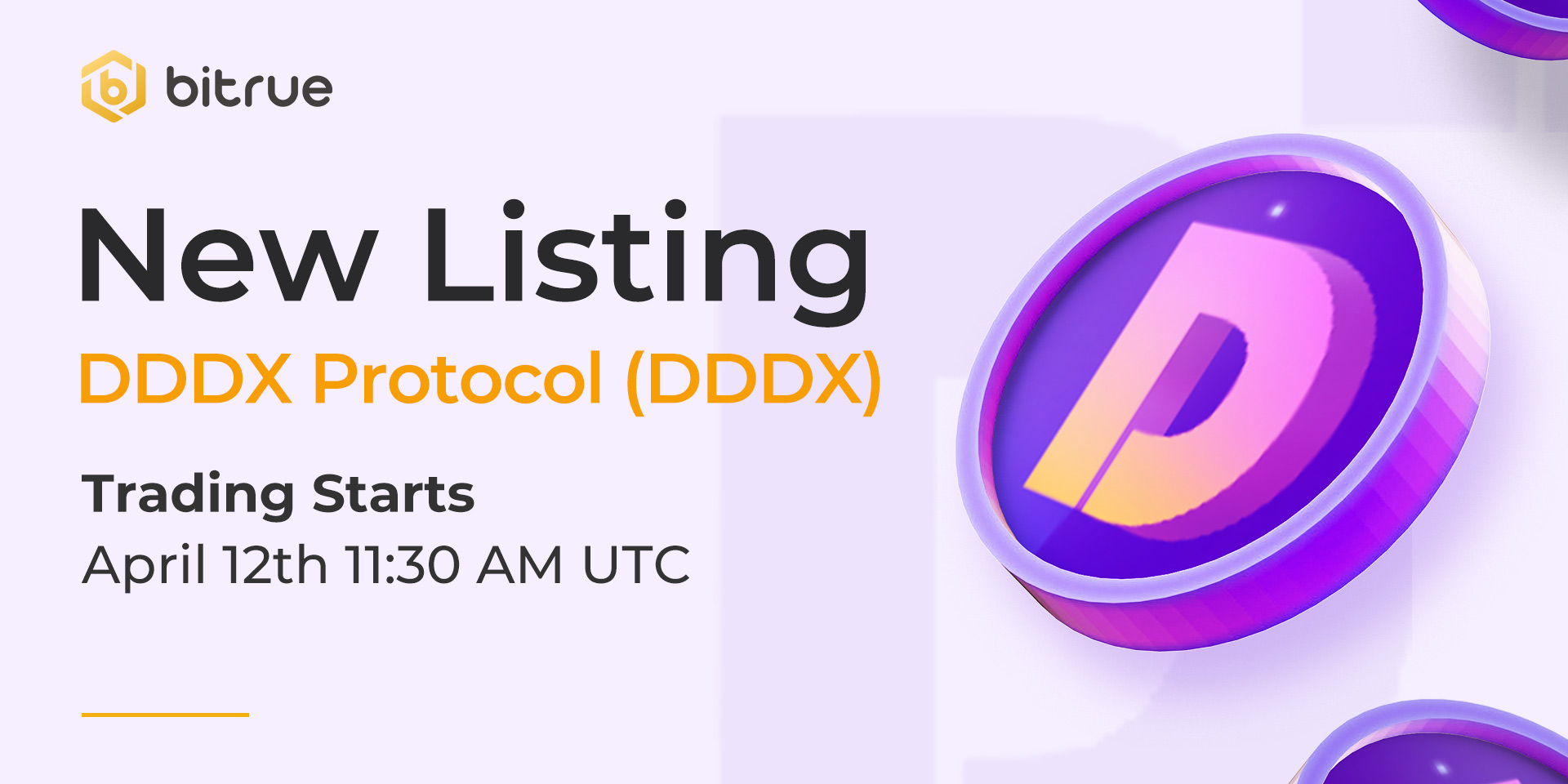 We are bringing a new token to you, it's DDDX Protocol DDDX! Welcome to Bitrue!
The DDDX Protocol is a new decentralized exchange with dual AMM algorithm that supporting voting escrow tokenomics (veToken governance). 0.01% for stablecoin exchanging.
More information can be found on their official website at https://dddx.io/
Deposits for this coin (BEP20 network supported) have been enabled already, so existing traders are able to deposit in advance and prepare for when trading opens on a USDT pair at 11:30 UTC on April 12th. Withdrawals will be enabled approximately 24 hours after trading has begun.