Dear Bitruers,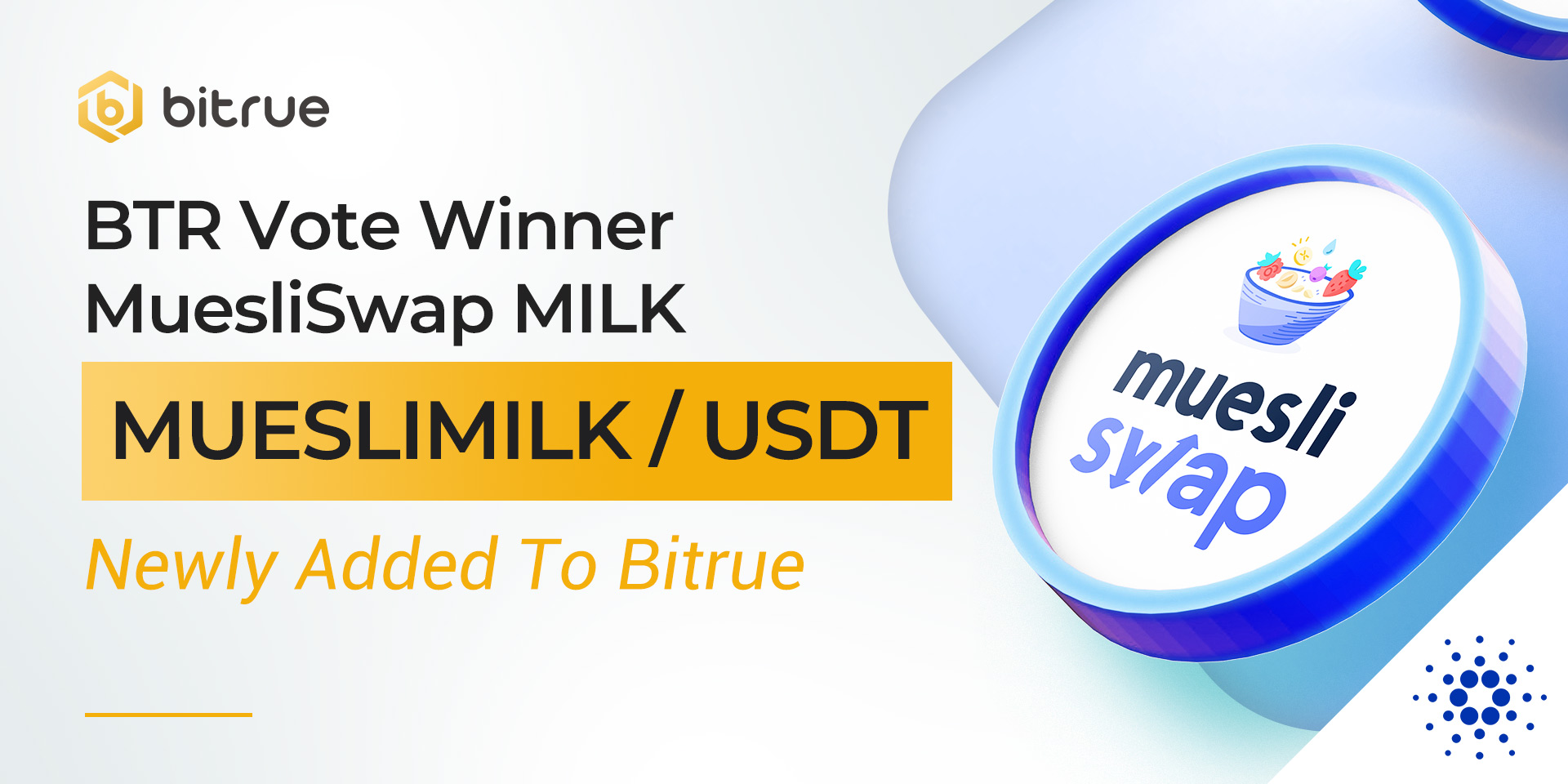 After successfully passing through our BTR Vote process,MuesliSwap MILK (MUESLIMILK) is coming to Bitrue today!
MuesliSwap MILK (MUESLIMILK):MuesliSwap is a DEX operating on the Cardano blockchain. The DEX is based on an innovative hybrid order book-AMM model bringing together the best concepts of DeFi and traditional finance on the Cardano blockchain. $MILK is the utility and governance token of MuesliSwap. MILK token holders have a broad variety of benefits, from staking the token for many other cardano native tokens, to reduced fees on transactions, governing the decentralized protocol on the MuesliSwap DEX. Milk is also essential for another core purpose - it makes your Muesli yummy.
Deposits for this coin (CARDANO Network Supported) have already been enabled, so if you are an existing holder of this coin you can ready for when trading starts on a USDT pair at 10:00 UTC on Apr 27. Withdrawals for this coin will be enabled approximately 24 hours after trading begins.