Dear Bitruers,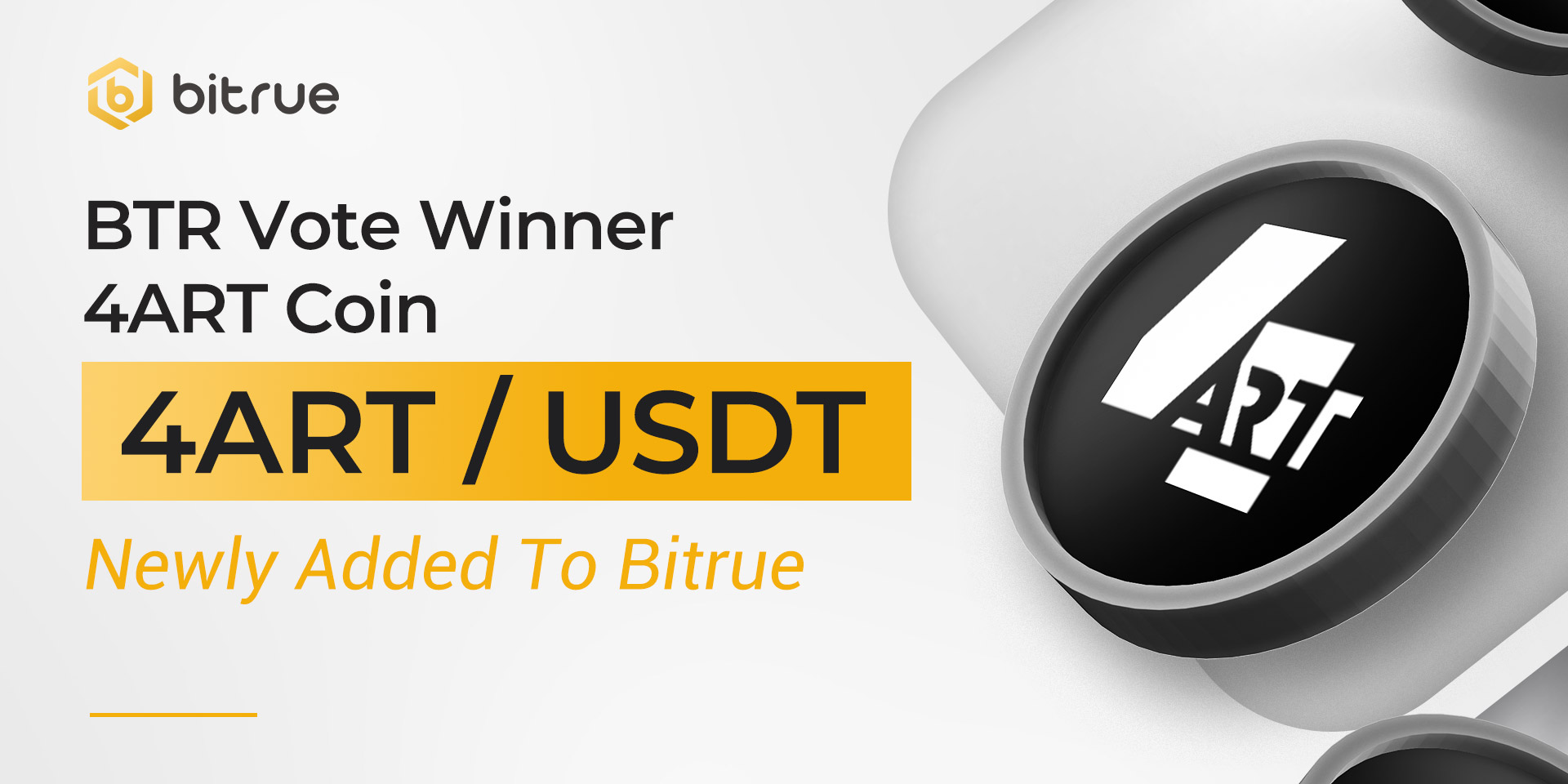 After successfully passing through our BTR Vote process,4ART Coin (4ART) is coming to Bitrue today!
4ART Coin (4ART):The 4ARTcoin is the world's first cryptocurrency for the art world. It enables transactions between all art market participants, maximizing security and eliminating transaction or exchange losses. The digital currency additionally supports the digitization of the global art market, which has been accelerated by the COVID-19 pandemic, and the shift of trade to cross-border online platforms. Customers who pay for services within the 4ARTapp with the 4ARTcoin receive a 20 percent discount.The 4ARTcoin is a payment token as defined by the Swiss Financial Market Authority (FINMA) and is traded on public stock exchanges.
Deposits for this coin (ERC20 Network Supported) have already been enabled, so if you are an existing holder of this coin you can ready for when trading starts on a USDT pair at 10:00 UTC on Apr 22. Withdrawals for this coin will be enabled approximately 24 hours after trading begins.