Dear Bitruers,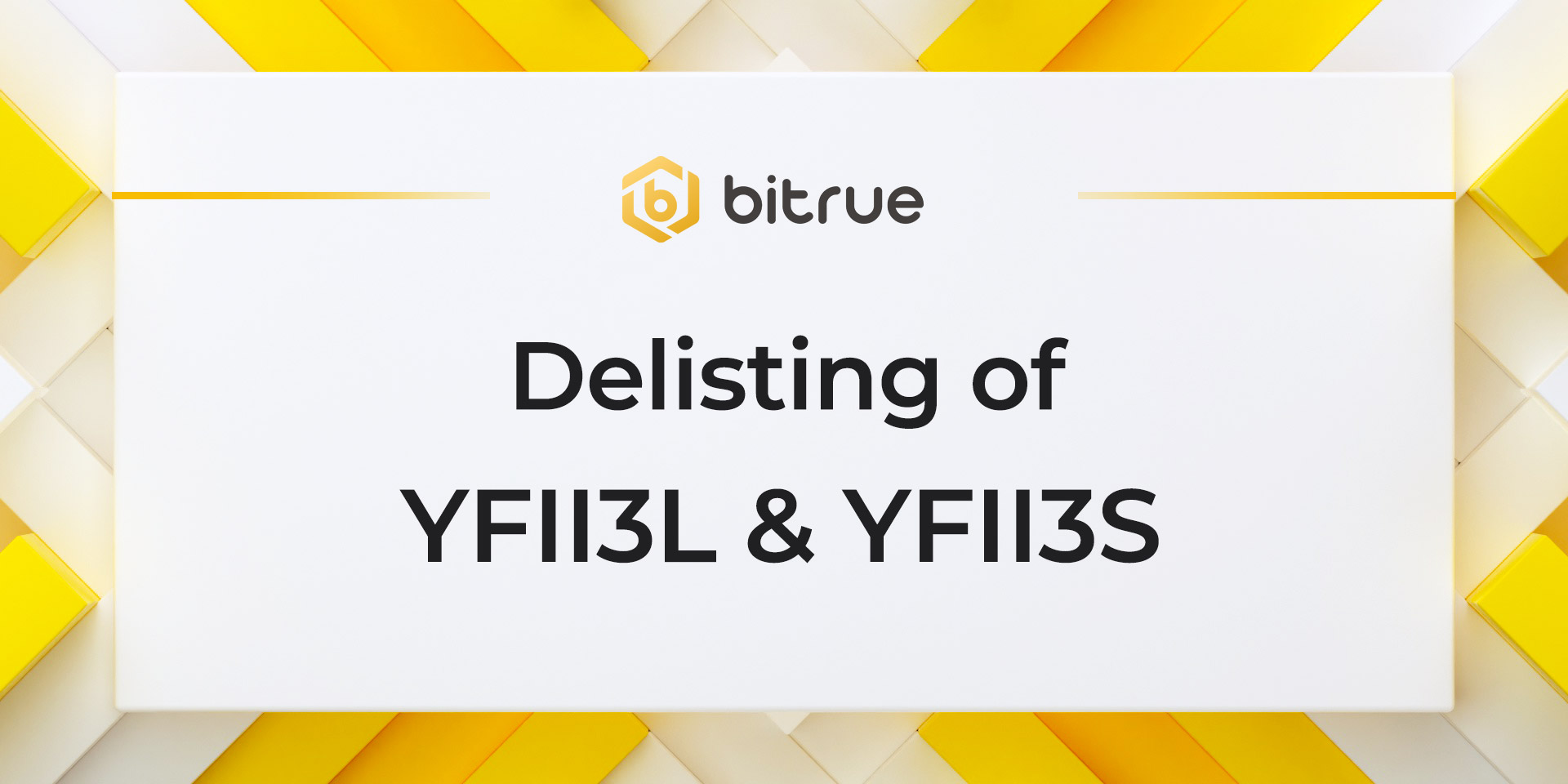 As we are no longer able to support the YFII3S and YFII3L leverage tokens, will be delisting them from the Bitrue exchange.
Trading will be officially suspended starting on April 12th at 03:00 UTC. At that time any remaining tokens will be forcibly liquidated and the appropriate amount of USDT will be placed into the accounts of outstanding holders shortly afterwards.
Thank you for your understanding.