Dear Bitruers,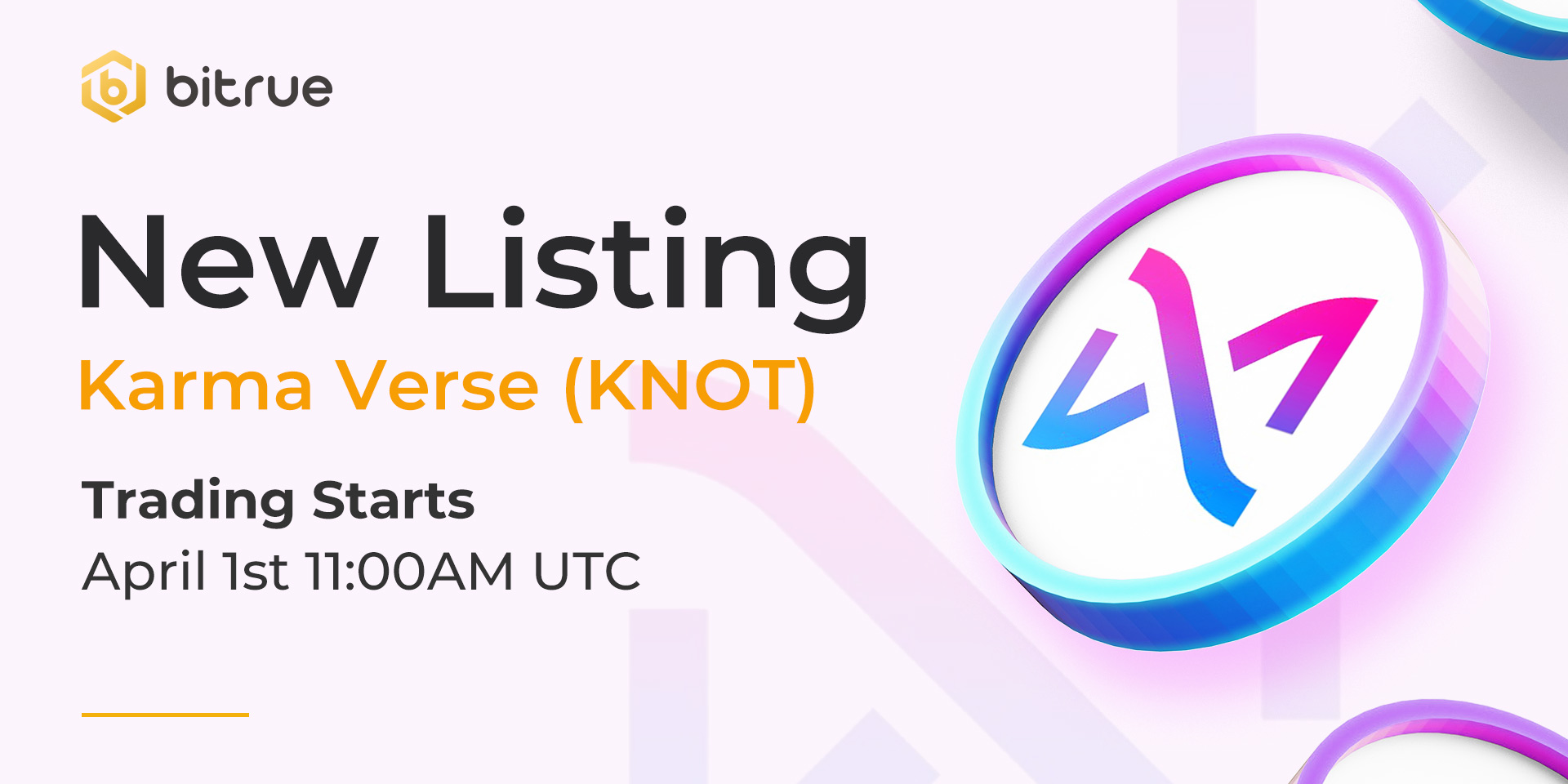 We are bringing a new token to you, it's Karma Verse KNOT! Welcome to Bitrue!
The KARMAVERSE is a metaverse containing the game worlds of all the games they have produced so far, and includes toolboxes for the community to build similar games on their platform. Players - known as Karmanauts - can use NFTs to transfer assets between games or sell them to other players.
More information can be found on their official website at https://karmaverse.io/
Deposits for this coin (Polygon network supported) have been enabled already, so existing traders are able to deposit in advance and prepare for when trading opens on a USDT pair at 11:00 UTC on April 1st. Withdrawals will be enabled approximately 24 hours after trading has begun.