Dear Users,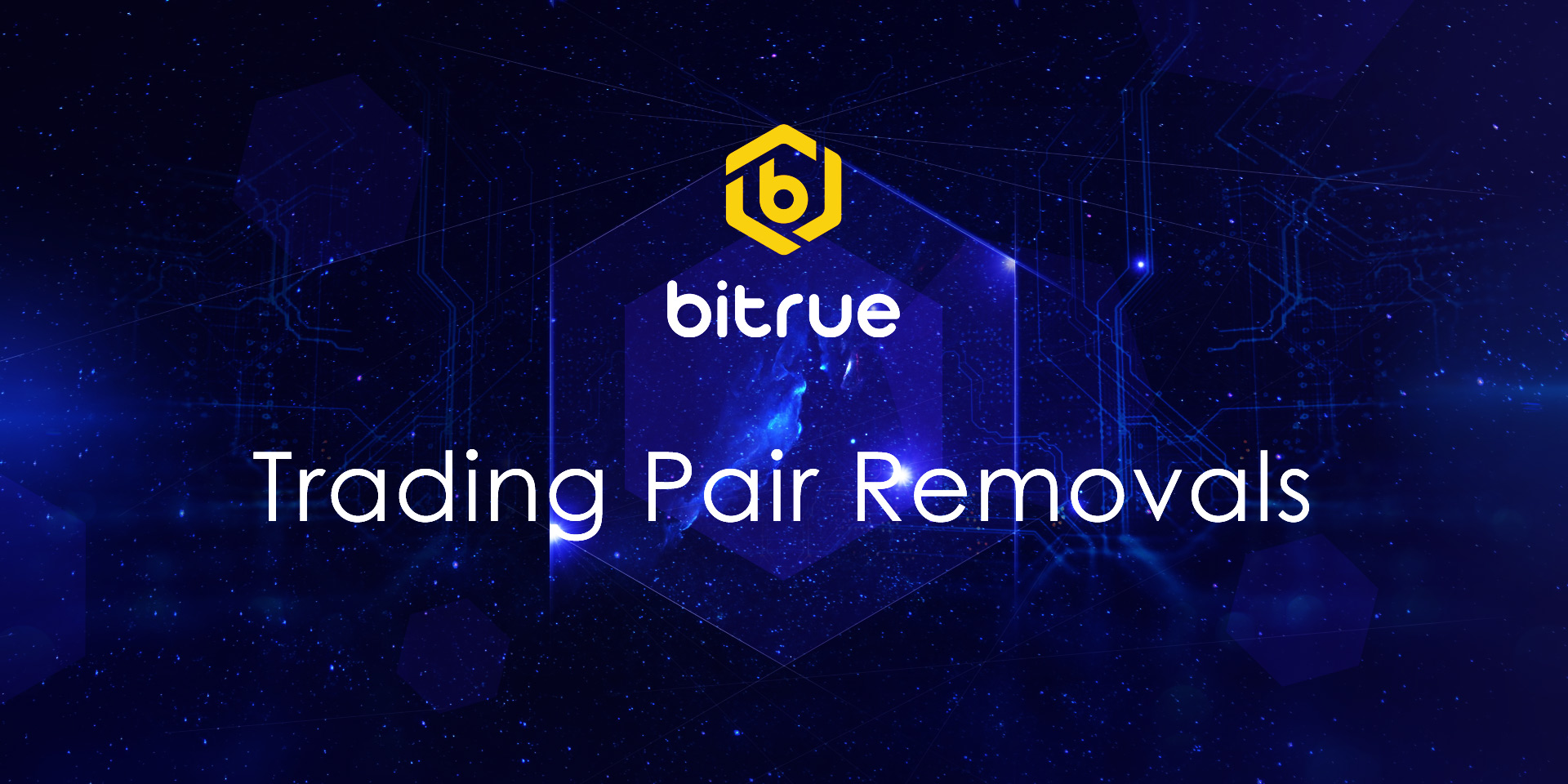 On March 28 2022 at 10:00 UTC, the Bitrue exchange will be removing the following trading pairs:
WOOFY / USDT
GUM / USDT
ROPE / USDT
CW / USDT
LORD / USDT
GRO / USDT
WANA / USDT
RENA / USDT
XMS / USDT
GAT / USDT
LOBI / USDT
AMAS / USDT
THC / USDT
JBX / USDT
TRVL / USDT
XP / USDT
HEROEGG / USDT
ETERNAL / USDT
These trading pairs will be removed from trading as the liquidity was insufficient to maintain a stable trading environment, which posed a risk to users. In addition, deposits for these coins will not be supported. Please do not attempt to deposit them as your coins will be lost. The coins can still be withdrawn from the platform and used on other exchanges.
Thank you for your understanding.