Dear Bitruers,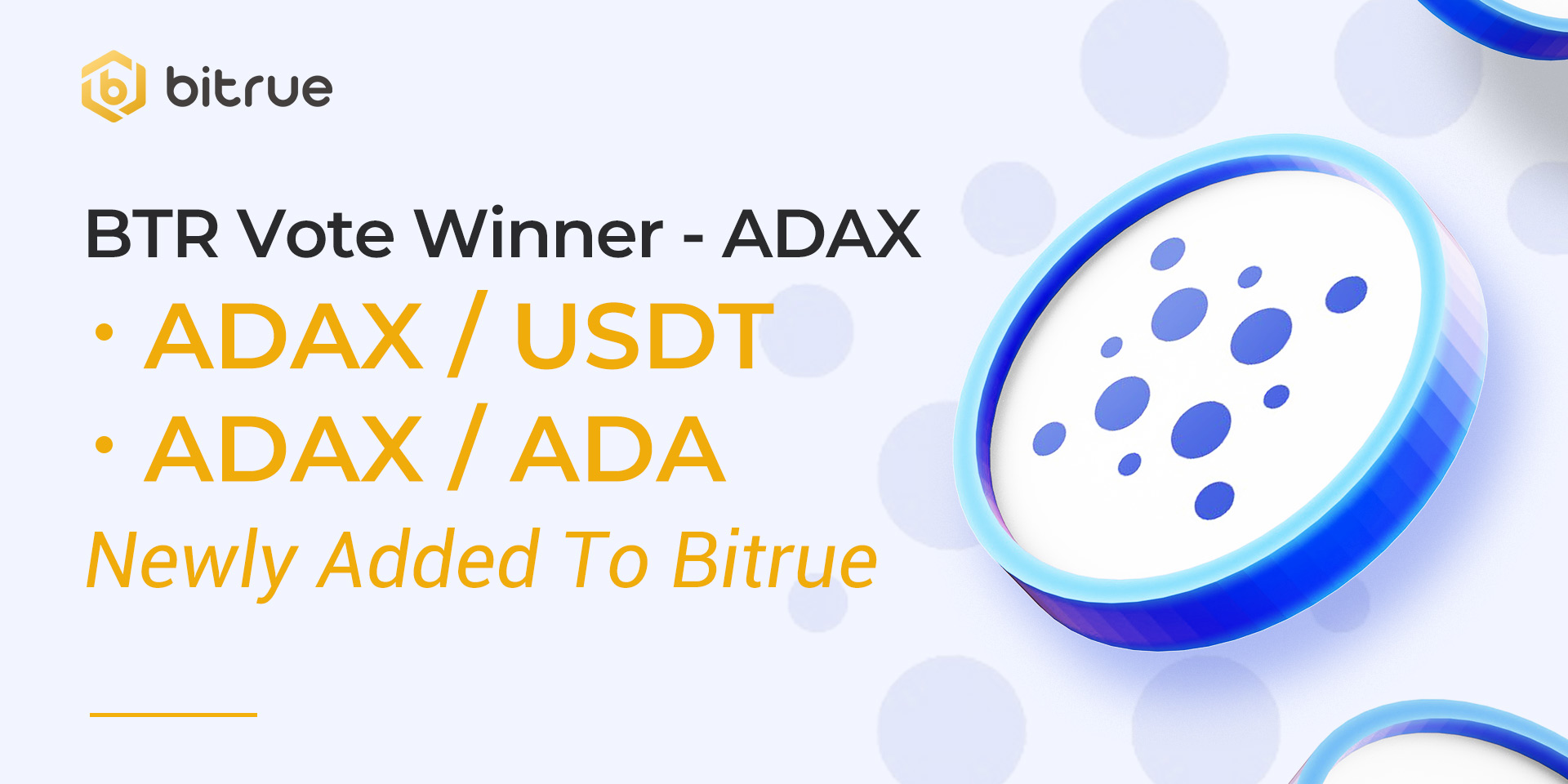 After successfully passing through our BTR Vote process,ADAX (ADAX) is coming to Bitrue today!
ADAX (ADAX):ADAX is an automated liquidity protocol that facilitates trades within the Cardano ecosystem in a completely decentralized and non-custodial way. ADAX has no order book -- we eliminate all intermediaries, complexity, and cumbersome procedures from the equation, offering users untrammeled freedom to trade without censorship or loss of control over their assets. Users can maintain full control of their tokens and are not required to give up their private keys so that their orders can be logged as they are on a centralized exchange.
Deposits for this coin (CARDANO Network Supported) have already been enabled, so if you are an existing holder of this coin you can ready for when trading starts on USDT & ADA pairs at 10:00 UTC on Mar 25. Withdrawals for this coin will be enabled approximately 24 hours after trading begins.