Dear Bitruers,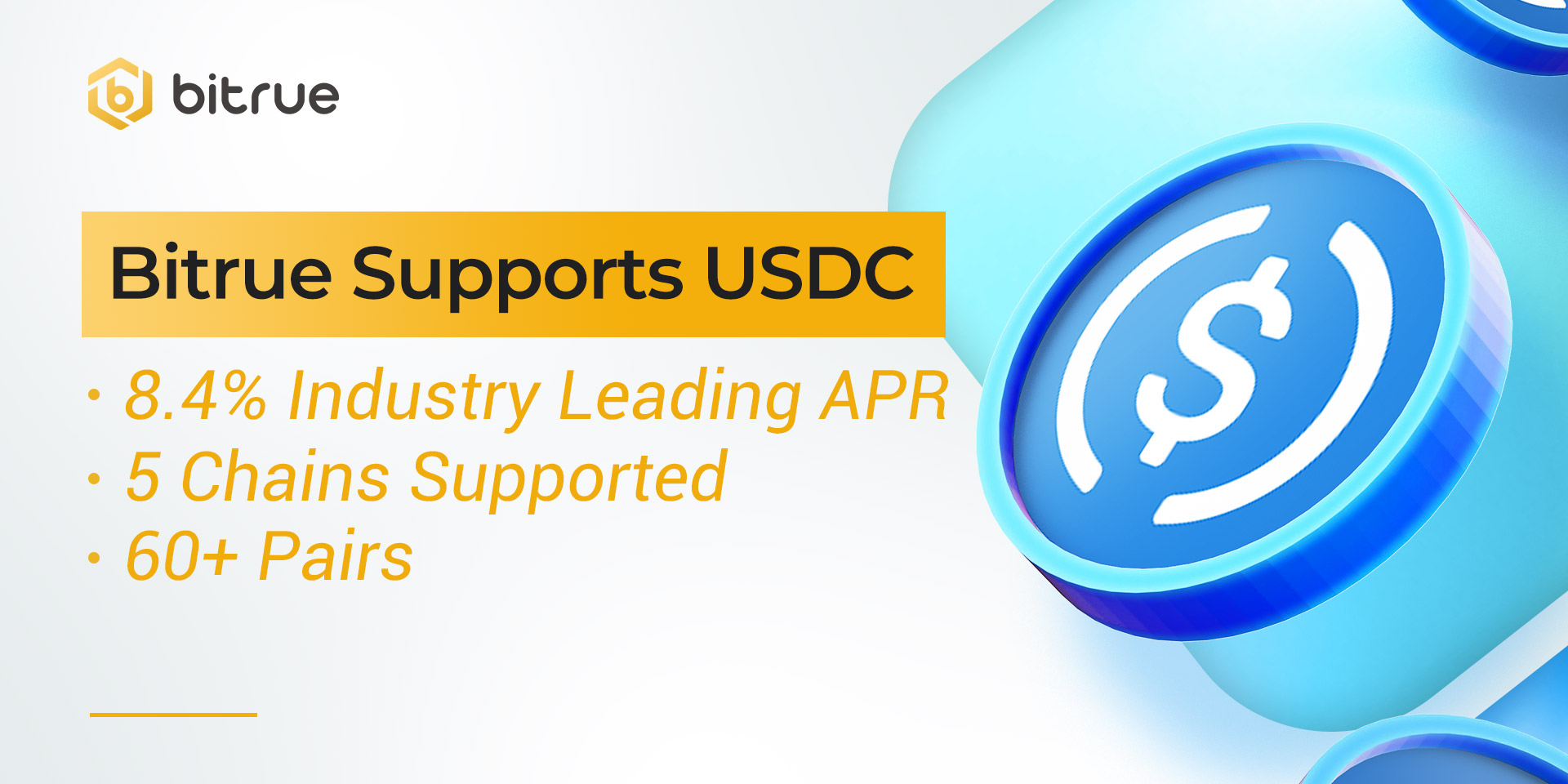 Did you get a chance to read about the
difference between the various types of stablecoins
on Bitrue yet? At the conclusion of that article we recommended that you stick with
USDC
if you're not sure which coin is best for you, so now we want to take a quick look at all of the things you can do with your USDC on Bitrue, and prove to you that Bitrue is the #1 destination in the world for USDC support!
Trading
USDC has been available in some form on the Bitrue exchange for quite a while, but we really kicked things into gear in
September 2021
when we promoted USDC to a base currency - a status held by just a scant few coins. Being a base currency means that you can trade directly between USDC and a wide variety of altcoins, with the number of pairs increasing all the time. At the time of writing there are more than
60 USDC pairs
available on Bitrue.
Investments
During times of high volatility, nobody knows for sure if the coins in their portfolio are going to go up or down. But with stablecoins, you can be sure that the value is going to remain steady over time, making them the perfect choice for users who want to receive guaranteed returns.
USDC is available in
Bitrue's Power Piggy
service at
8.4% APR as the base rate
, and this can be increased up to 10.08% for users who hold significant amounts of BTR.
Chains
USDC operates on multiple chains, which all have their own benefits and drawbacks, leading to different people preferring different chains. To give maximum flexibility to all Bitrue users, we support USDC transactions on FIVE different chains (ERC20, Solana, TRC20, Polygon, BEP20). Best of all, we allow users to swap between the different chains at will, so for example, you can deposit $100 of BEP20 USDC and then later withdraw $100 of SPL USDC.
We already believe that this makes us the #1 destination in the world for USDC support, but we're not stopping there. Throughout 2022 we'll continue adding more pairs and more features for this coin!