Dear Bitruers.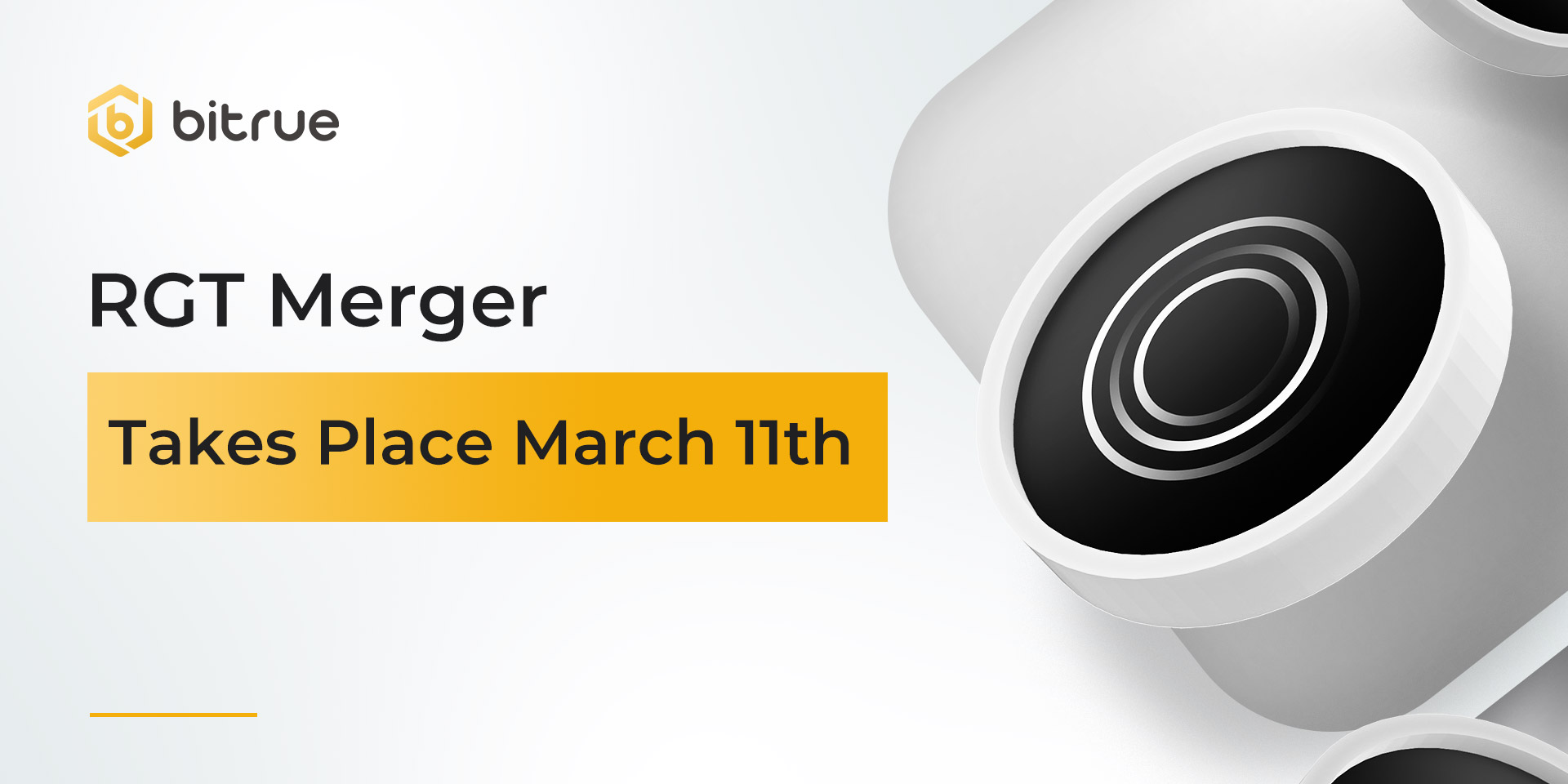 Bitrue will support the merger of Rari Governance Token RGT and Tribe TRIBE. As per the merger, Bitrue will help users to convert their RGT into TRIBE. Specific arrangements are shown in the timeline below:
[Spot Trading] Bitrue has stopped all RGT related transactions, delisted RGT/USDT trading pair, and automatically cancelled all open orders of RGT/USDT at 09:00 on March 11th, 2022 (UTC).
[Deposits & Withdrawals] Bitrue has also suspended deposits and withdrawals of RGT at 09:00 on March 11th, 2022 (UTC). Please do NOT deposit to your previous RGT address so as to avoid unnecessary losses.
Bitrue will receive pro rata TRIBE tokens from the RGT team and merge it on behalf of our users. Users do not need to do anything extra to complete the merger. The amount of TRIBE received by each user will be calculated according to the following formula:
Amount received (TRIBE) = Amount of RGT owned at merging time / Total RGT held by Bitrue at merging time * Total TRIBE received by Bitrue during the merge.
Bitrue will no longer support all previous RGT functionality after the merge. Please DO NOT deposit any RGT tokens to your Bitrue account as they will be irretrievably lost.
More information about this merger can be found here.
For further updates, please follow our Twitter account at @BitrueOfficial
Thank you for supporting Bitrue!
Bitrue Team
2022-03-11