Dear Bitruers,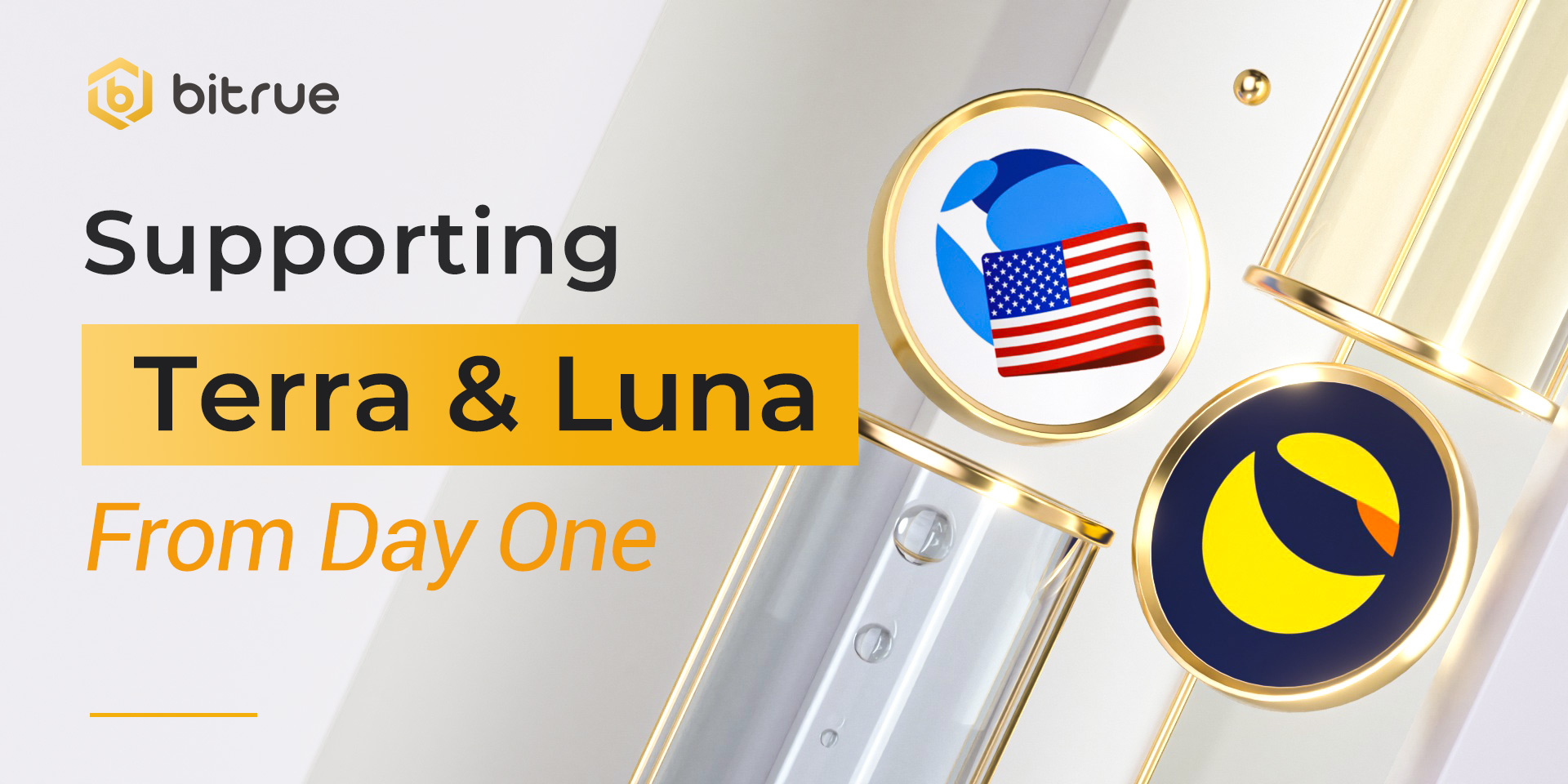 Did you know that Bitrue has long been a supporter of
Terraform Labs
and their various projects which are revolutionizing the financial industry?
As far back as
August 2019
, when the price of Ethereum was around $200, Bitrue became the first exchange in the world to offer trading for a pair of fresh coins called TERRA and LUNA. Much like their names suggest, the coins were a duology with an exciting team behind them of experienced e-commerce professionals from Korea.
They ticked all the boxes for the kinds of projects that Bitrue wanted to support, and we worked hard to make sure they were welcomed to Bitrue by the XRP community who make up our core fanbase.
At that time the price of LUNA was a little over $1. Now in March of 2022 it's
trading
for $80. Not a bad payout over two years! We hope a few of you packed some fat bags and were able to wait patiently.
Since that time we've also added extra LUNA support in a variety of our products and services. It was about one year later, in
July 2020
, that we added LUNA into
Power Piggy
with an initial APR of 10% (as well as making it available to purchase directly via
credit cards
). LUNA can still be invested at 3.6% should you be interested in making some passive income.
Terraform Labs have also released a stablecoin, known as
TerraUSD (UST)
, which Bitrue has proudly supported since its listing in
September 2021
. It's also available in PowerPiggy as well, with an impressive
interest rate of 16% APR
. What bank is going to give you that kind of return on your dollars?
What's next for Bitrue on this front? The answer will be coming sooner than you might expect. Follow us on Twitter at
@BitrueOfficial
for the updates as soon as they come out.