Dear Bitruers,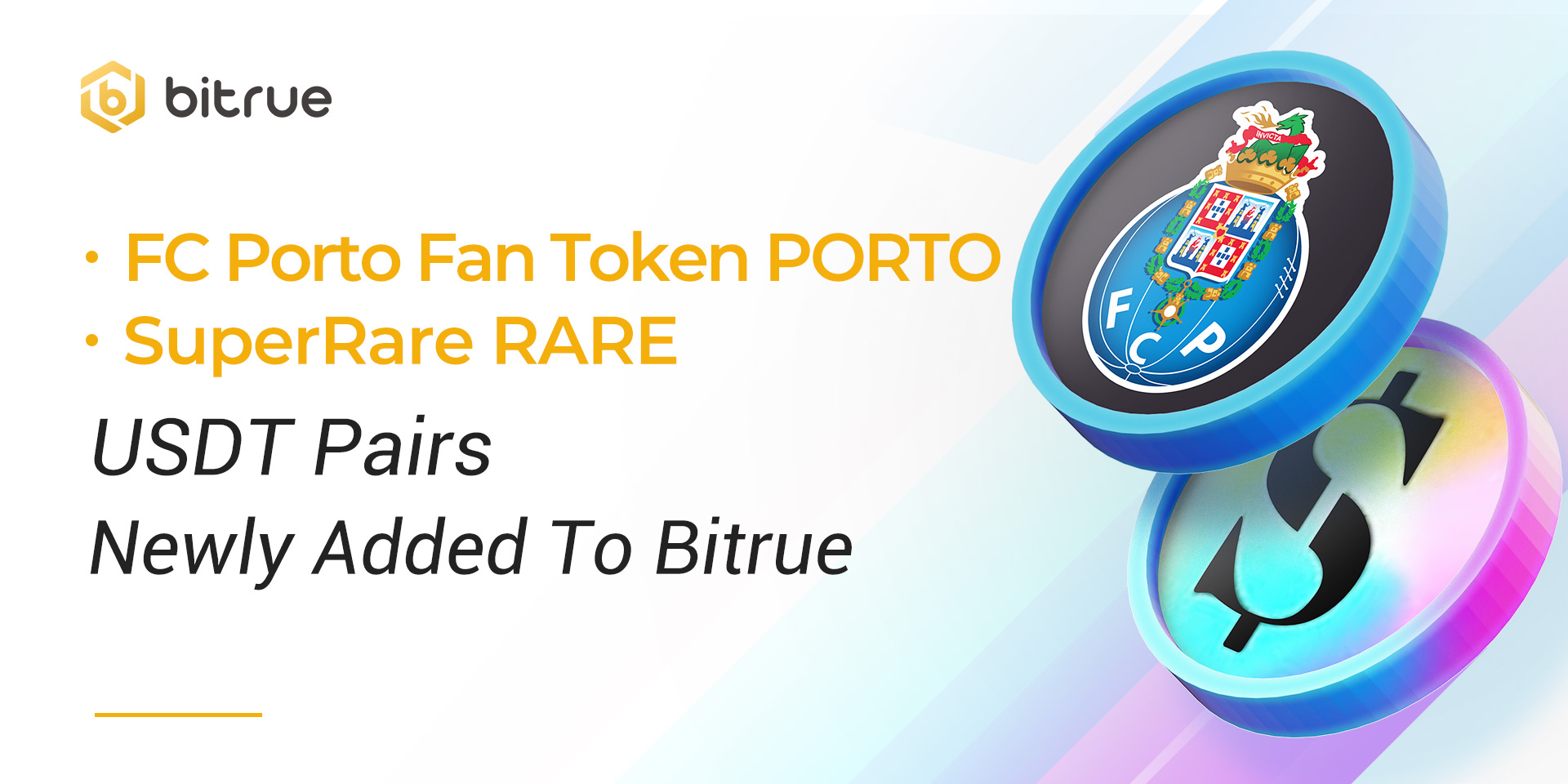 We are bringing two tokens to you, they are FC Porto Fan Token (PORTO) & SuperRare (RARE)! Welcome to Bitrue!
The projects that you can support are, in no particular order :
FC Porto Fan Token (PORTO):The Porto Fan Token (PORTO) will allow fans to enjoy unprecedented and revolutionary ways of interacting with the club and showing their support, be it through incredible experiences with the team, participation in votes related to decisions to be made by the club or collecting fan badges.
SuperRare (RARE):SuperRare is a marketplace to collect and trade unique, single-edition digital artworks. Each artwork is authentically created by an artist in the network, and tokenized as a crypto-collectible digital item that you can own and trade.You can think of SuperRare like Instagram meets Christies. A new way to interact with art, culture, and collecting on the internet!
Deposits for these coins have been enabled already, so existing traders are able to deposit in advance and prepare for when trading opens on USDT pairs at 10:00 UTC on Mar 8. Withdrawals will be enabled approximately 24 hours after trading has begun.