Dear Bitruers,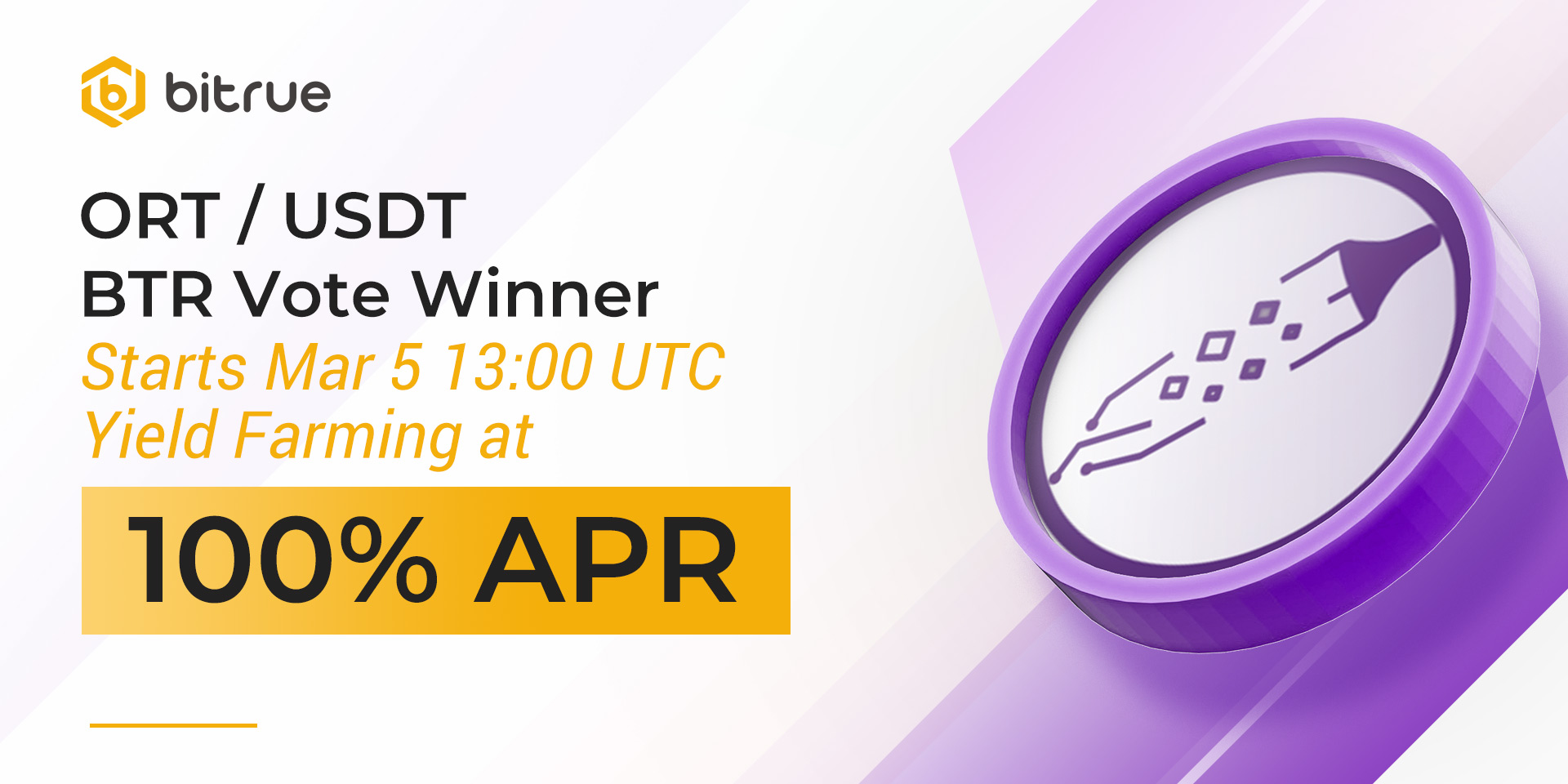 After successfully passing through our BTR Vote process, Okratech (ORT) is coming to Bitrue today!
Okratech introduce OrtJob which is a new blockchain platform powered by DeFi and self governing DAO created to actualize these two dreams as it delivers freelance jobs based on a secure, decentralized technology. Freelancers will have a vast variety of job options as well as payment methods to choose from. It allows users transparency as they can look at detailed reviews and descriptions of the employer and freelancer. The greatest benefit of this platform has to be that there is NO COMMISSION, meaning users will not be skimped out of any hard worked money.
More information can be found on their official website here.
Deposits for this coin have already been enabled, so if you are an existing holder of this coin you can deposit now and be ready for when trading starts on a USDT pair at 14:00 UTC on Mar 5. Withdrawals for this coin will be enabled approximately 24 hours after trading begins.
And we are very pleased to be working with Okratech to bring our communities a chance to receive returns of up to 100% APR with Yield Farming.
This round will have two pools opening, both of them rewarding ORT. The details are as follows:
| | | | | |
| --- | --- | --- | --- | --- |
| Time (UTC) | Invested Coin | Cap | Returned Coin | APR |
| Mar 5 13:00 | ORT | 16,200,000 | ORT | 100% |
| Mar 5 13:00 | BTR | 3,500,000 | ORT | 50% |
The farming period will be for a full 30 days, and there will also be preparation and distribution periods at the beginning and end of the investment.
Yield Farming is only available on the Bitrue app, which can be downloaded from Google Play and the iOS App Store. Just look for the DeFi section on the front page, and make sure you turn up at 13:00 UTC on Mar 5 as these investments often sell out extremely quickly.