Dear Bitruers,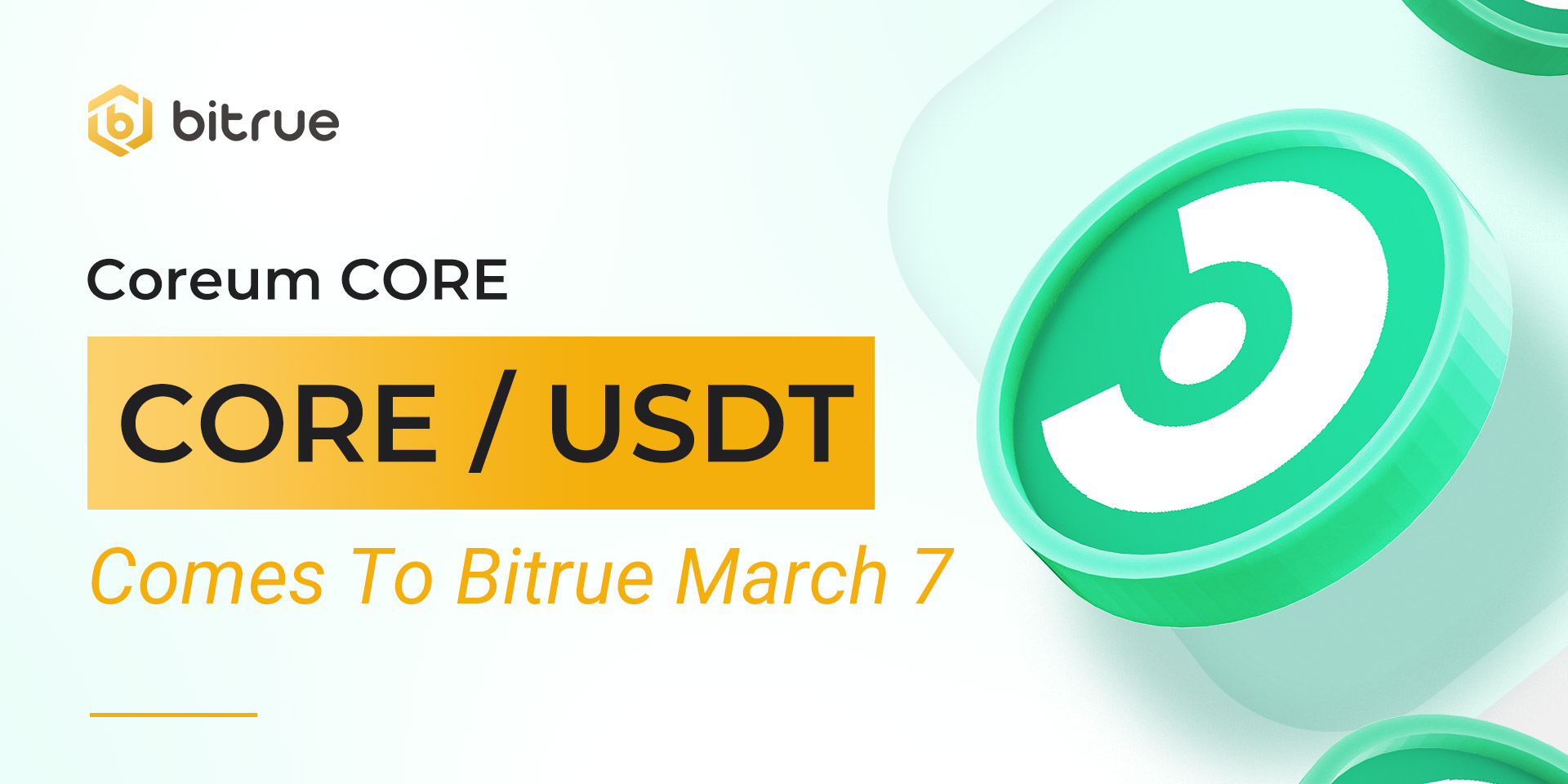 We are listing a new token on Bitrue, welcome to CORE!
Coreum is a 3rd generation, layer 1 Blockchain built to serve as a core infrastructure of future decentralized applications. It is being built by the Sologenic SOLO team, which is also available on Bitrue.
More information can be found on their official website at https://www.coreum.com/
Deposits for this coin have been enabled already, so existing traders are able to deposit in advance and prepare for when trading opens on a USDT pair at 16:00 UTC on March 7th. Withdrawals will be enabled approximately 24 hours after trading has begun.
Bitrue is also helping distribute CORE to SOLO holders on Bitrue every month! The first snapshot for February holdings has already been taken, with an expected distribution date at the end of March. See our previous announcement here for more details.