Dear Bitruers,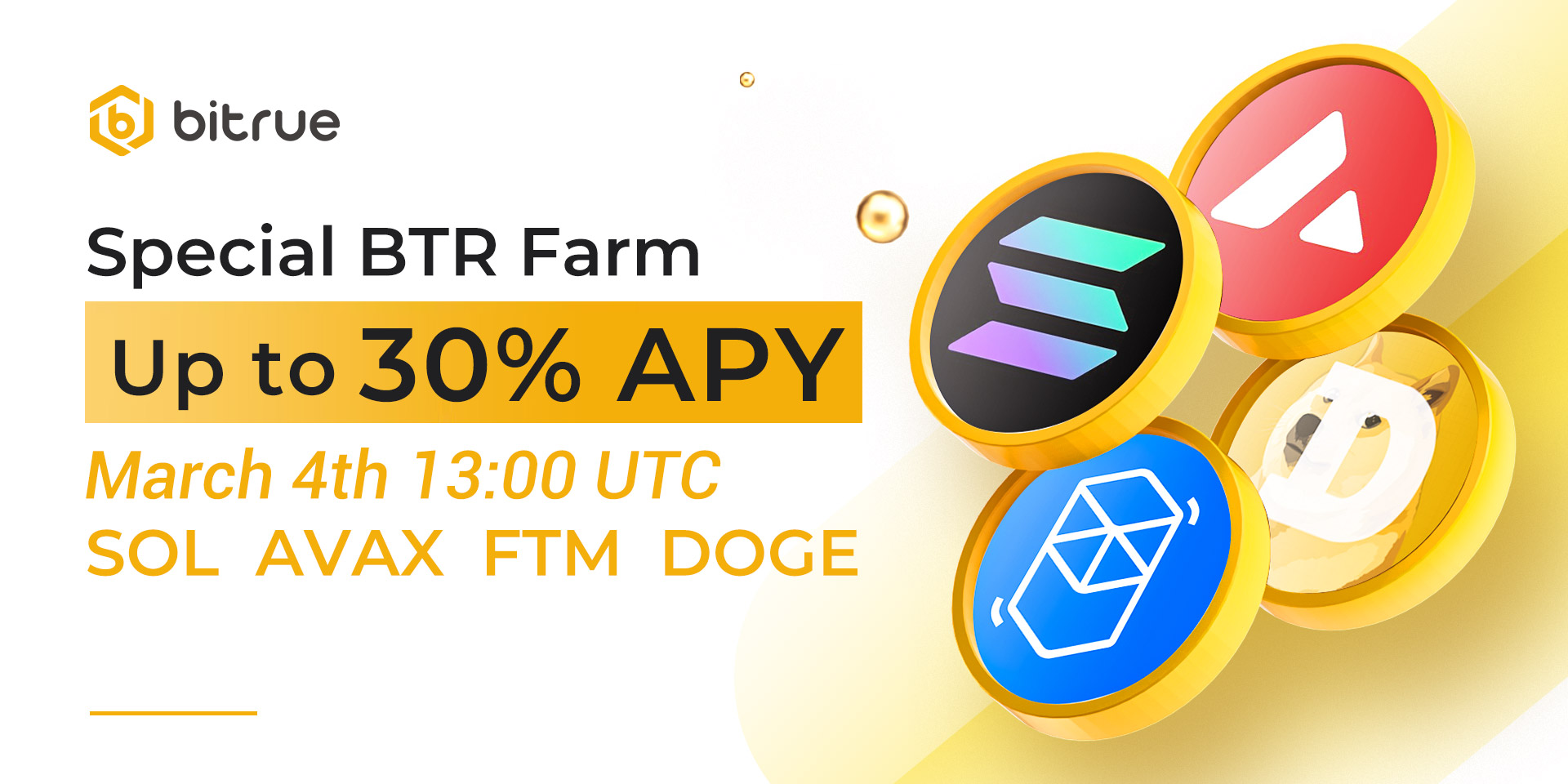 Even though we just recently announced the launch of Yield Farming phase 5 (which starts later today), we have already prepared for phase 6 and are ready to launch another set of pools on March 4th at 13:00 UTC!
Phase 6 will be a special round because it's dedicated to farming everyone's favorite platform token, BTR. We'll have 4 pools opening with the following details:
Pair

(Stake - Reward)

Timeframe (Days)
APY
SOL - BTR
7
15%
AVAX - BTR
7
20%
FTM - BTR
7
30%
DOGE - BTR
7
10%
Look out for more and more pools opening all the time at Bitrue in the future.