Dear Bitruers,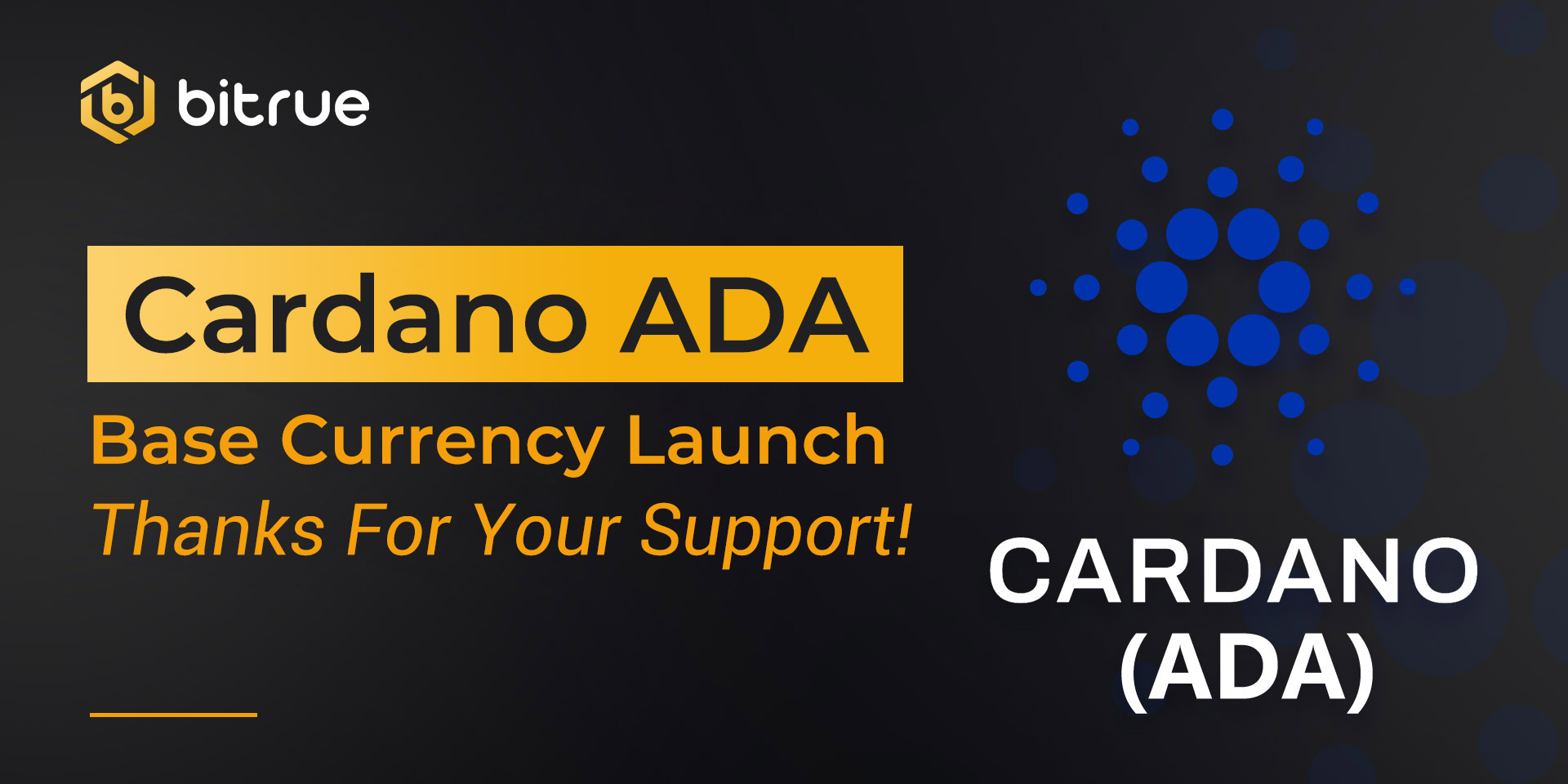 The availability of ADA base pairs on Bitrue has been live for several days now. Thank you to everybody for making the launch such a success! Here are a few of the outlets who covered the story:
We spent a week teasing the announcement and asked many of you what you thought was coming. One of the biggest replies was that people wanted to see Cardano ADA added into our Yield Farming service. It makes sense that the biggest supporters of a coin would be looking hard to find ways to make their portfolio grow without giving up any of their holdings. So we were very happy to add a special round of Yield Farming for ADA at 25% APY which started on February 25th! As we expected, tons of people came looking to invest as soon as the caps opened and we very quickly sold out.
When we finally announced the big news of launching ADA as a base currency we saw lots of great support from the community, check out these guys and what they had to say:



Our community is invaluable to us and we thank you for your support! There is no way that we'll let you down! We can already reveal that we have another very interesting piece of news that is Cardano adjacent coming out before the week is over, which will really show everybody that we're serious about supporting the leading ecosystems, and will show that we're able to put our money where our mouth is. In fact, if you go hunting and look really hard, you can already find the announcement from our partners out in the wild...
Beyond that, we'll also be having more Yield Farm caps opening up all the time. Would you like to see another ADA cap open, or perhaps a cap for a Cardano based coin like OCC or SUNDAE? Be sure to tell us about it by shouting out at Twitter and tagging us - @BitrueOfficial. While we can't possibly reply to everyone who tags us, we read every comment and they strongly influence our future decisions.
Lastly, check out the final version of this sweet infographic which showcases Bitrue's support towards Cardano over the last few years.