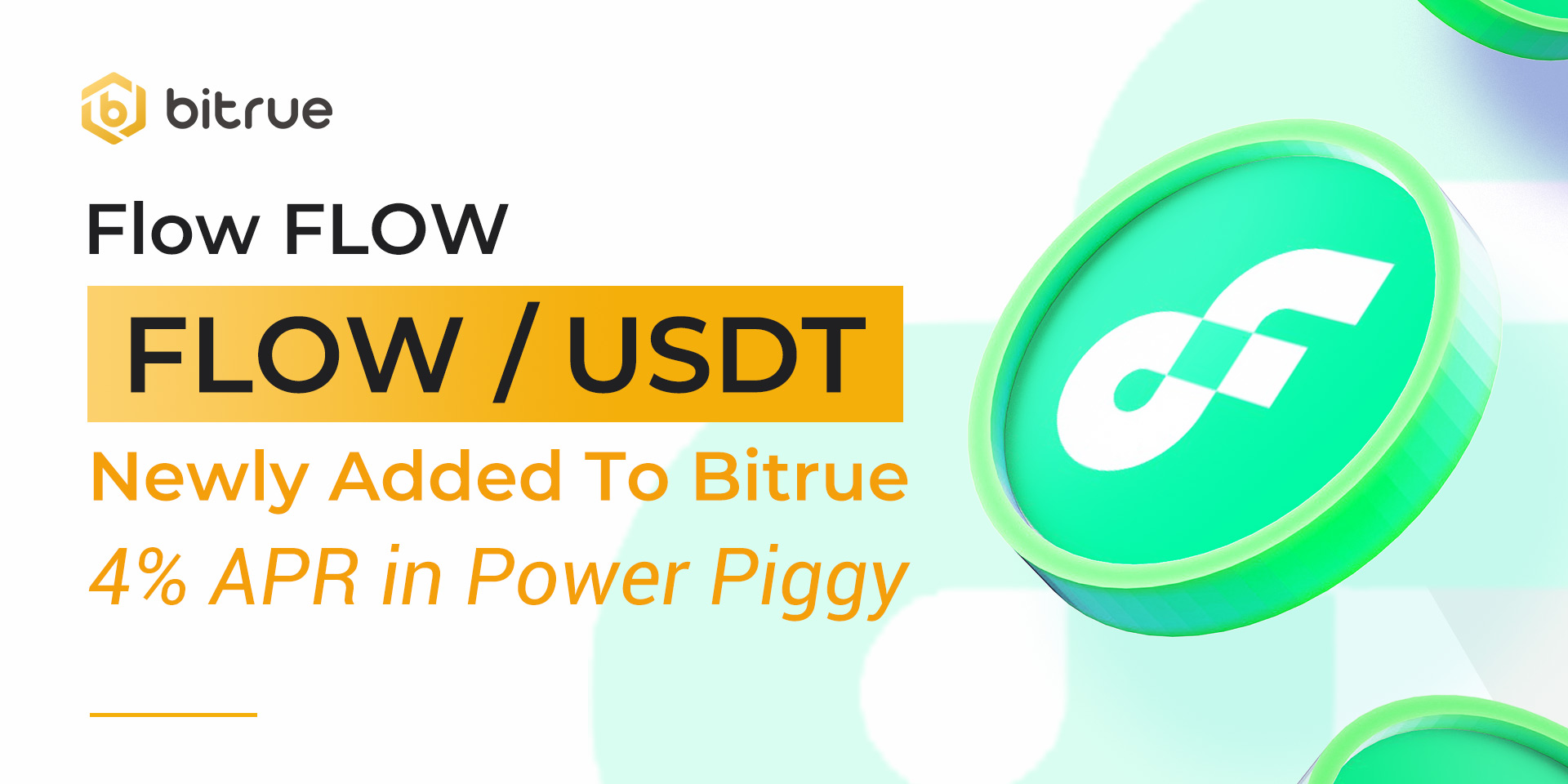 We are very excited to announce that FLOW is launching on Bitrue on February 24 at 11:00 UTC!
Flow is easy to use and powerful to build with. Every aspect of the platform was designed from the ground up to support exceptional user experience at mainstream scale. Originally conceived by the team behind CryptoKitties, Flow today is a decentralized network supported and built on by a growing community of brands and Web3 builders.
FLOW/USDT launches on February 24 at 11:00 UTC, don't miss out!
Starting February 25, FLOW will be add to Bitrue's Power Piggy! If you're planning to hold FLOW for a long time in the future then you can set and forget it in our investment service and watch as you receive interest over time with no strings attached.
This service will be starting at 06:00 UTC on February 25th with an interest rate of 4%.
Head on over to the Power Piggy right now to see how it all works, and purchase FLOW on the Bitrue exchange tomorrow so that you have everything ready for when the power piggy cap opens on February 25th.