Dear Bitruers,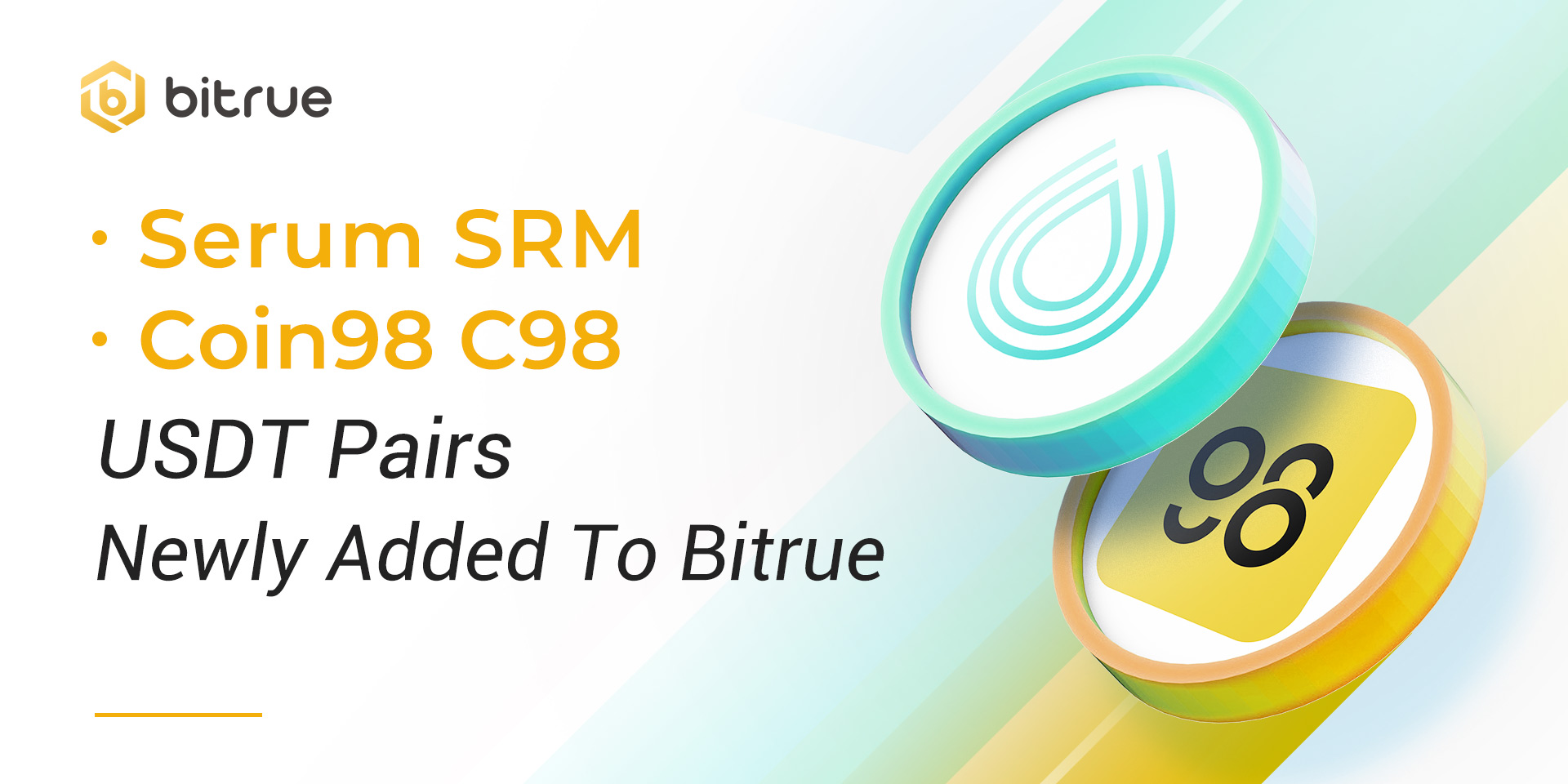 We are bringing two tokens to you, they are Serum(SRM) & Coin98 (C98)! Welcome to Bitrue!
The projects that you can support are, in no particular order :
Serum(SRM): Serum brings the speed and convenience of centralized exchanges to DeFi while remaining fully trustless and transparent.Serum is a protocol for decentralized exchanges that brings unprecedented speed and low transaction costs to decentralized finance. It is built on Solana and is completely permissionless.
Coin98(C98): C98 provides a one-stop platform for users to access the DeFi ecosystem, such as decentralized exchanges, lending protocols, on-chain governance, blockchain-based games, and cross-chain transfer on over 20 networks such as Ethereum, Binance Smart Chain, Solana, Avalanche, and more.
Deposits for these coins have been enabled already, so existing traders are able to deposit in advance and prepare for when trading opens on USDT pairs at 10:00 UTC on Feb 24. Withdrawals will be enabled approximately 24 hours after trading has begun.