Dear Bitruers,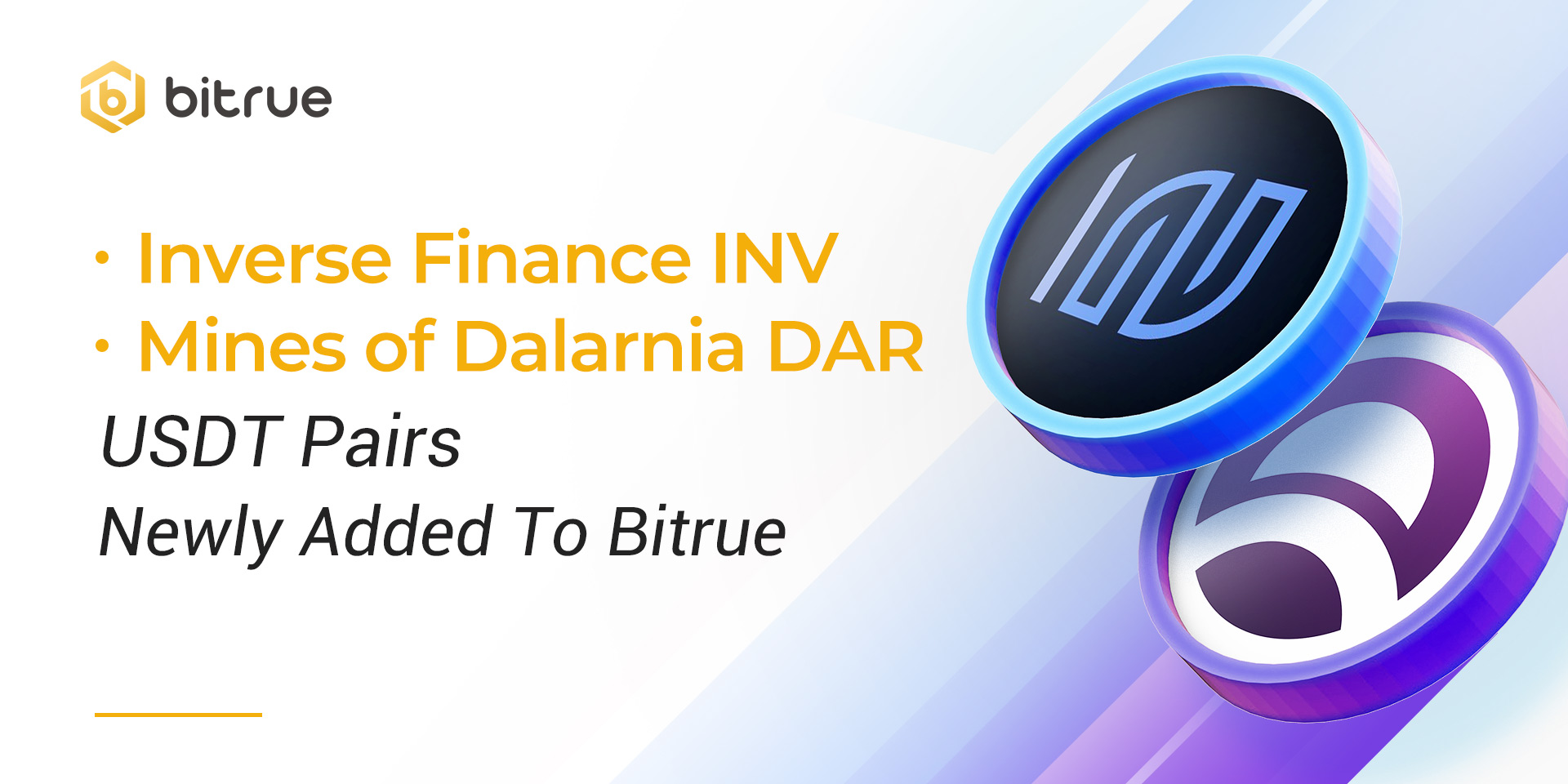 We are bringing two tokens to you, they are Inverse Finance (INV) & Mines of Dalarnia (DAR)! Welcome to Bitrue!
The projects that you can support are, in no particular order :
Inverse Finance (INV): Inverse.finance was created by a sole developer in December 2020, and since then has grown to include hundreds of active DAO members voting on the direction of the organization. Their vision is to establish one of DeFi's major financial ecosystems giving users of all levels inclusive access to meaningful opportunities spanning a variety of innovative, DAO-owned protocols, all governed by an empowered INV community.
Mines of Dalarnia (DAR): Mines of Dalarnia is an action-adventure game. Players mine and combine various in-game items, improving their skills and gear to unlock the MoD universe's secrets while fighting enemies and searching for rare relics and artifacts.
Deposits for these coins have been enabled already, so existing traders are able to deposit in advance and prepare for when trading opens on USDT pairs at 10:00 UTC on Feb 23. Withdrawals will be enabled approximately 24 hours after trading has begun.