Dear Bitruers,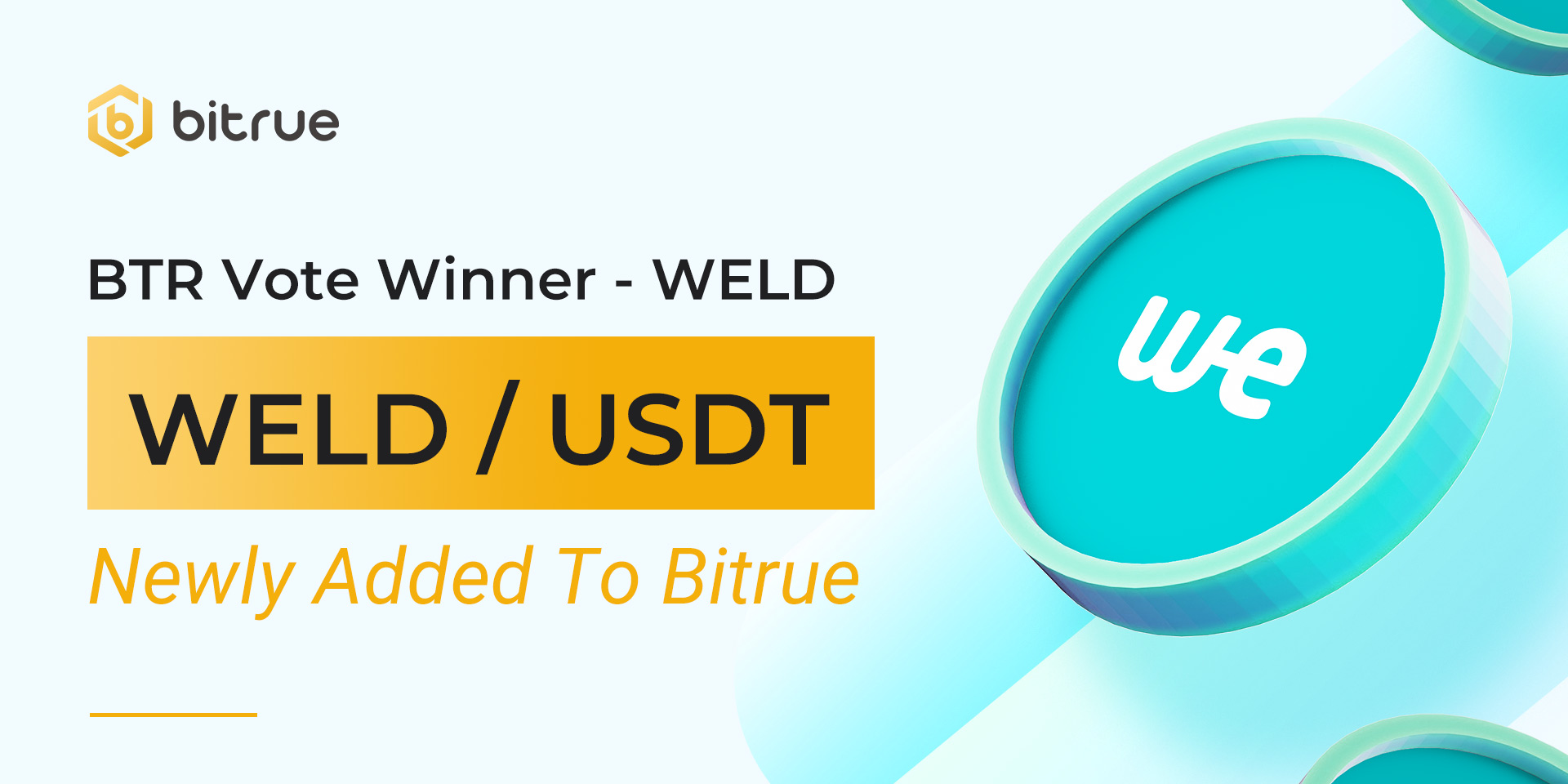 After successfully passing through our BTR Vote process, WELD is coming to Bitrue today!
WELD : Weld - All digital assets payment provider! Weld issues VISA cards that are directly plugged to your crypto wallet on any exchange. You go and pay through Apple/Google Pay in any store or on the Internet, bank debits fiat overdraft, and the crypto seamlessly goes from your account to Weld on the same exchange. There is no blockchain transaction fee, no need to top-up the card in advance. Twitch, Steam, Tiktok balances and other digital assets will be available as a means of payment on the second stage of Weld cards.
Deposits for this coin (BEP20 Network Supported) have already been enabled, so if you are an existing holder of this coin you can ready for when trading starts on a USDT pair at 11:00 UTC on Feb 22. Withdrawals for this coin will be enabled approximately 24 hours after trading begins.