Dear Bitruers,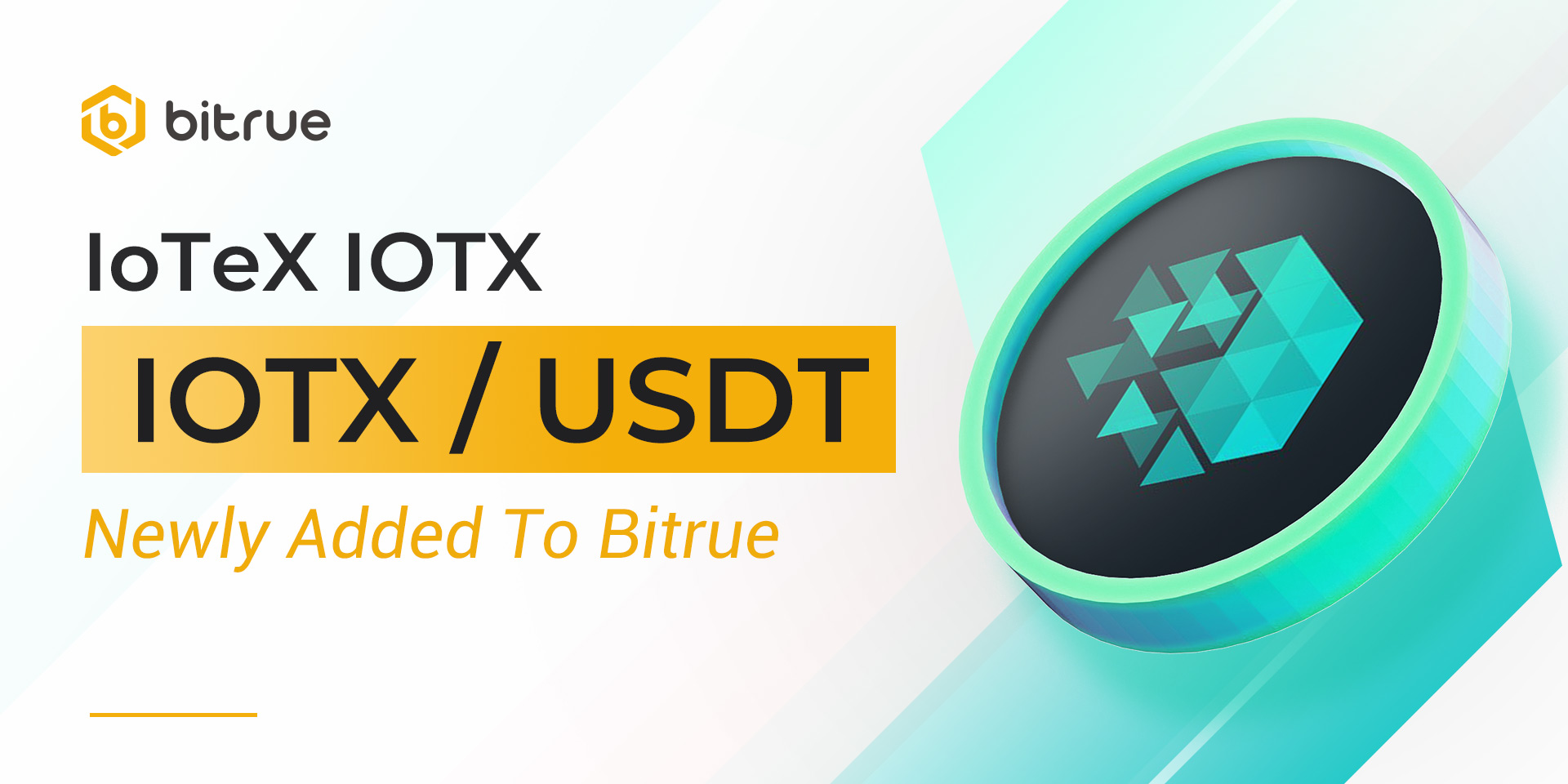 We are bringing a new token to you, it's IoTeX (IOTX)! Welcome to Bitrue!
IoTeX (IOTX) : Starting as an open-source project in 2017, IoTeX has built a decentralized platform whose aim is to empower the open economics for machines - an open ecosystem where people and machines can interact with guaranteed trust, free will, and under properly designed economic incentives. With a global team of over 40 research scientists and engineers, IoTeX has built their EVM-compatible blockchain from scratch using the innovative Roll-DPoS consensus and launched in 2019 April, which has been running by 100+ delegates worldwide and has processed more than 10 million transactions already.
Deposits for this coin have been enabled already, and trading is live: https://www.bitrue.com/trade/iotx_usdt
Withdrawals will be enabled approximately 24 hours after trading has begun.