Dear Bitruers,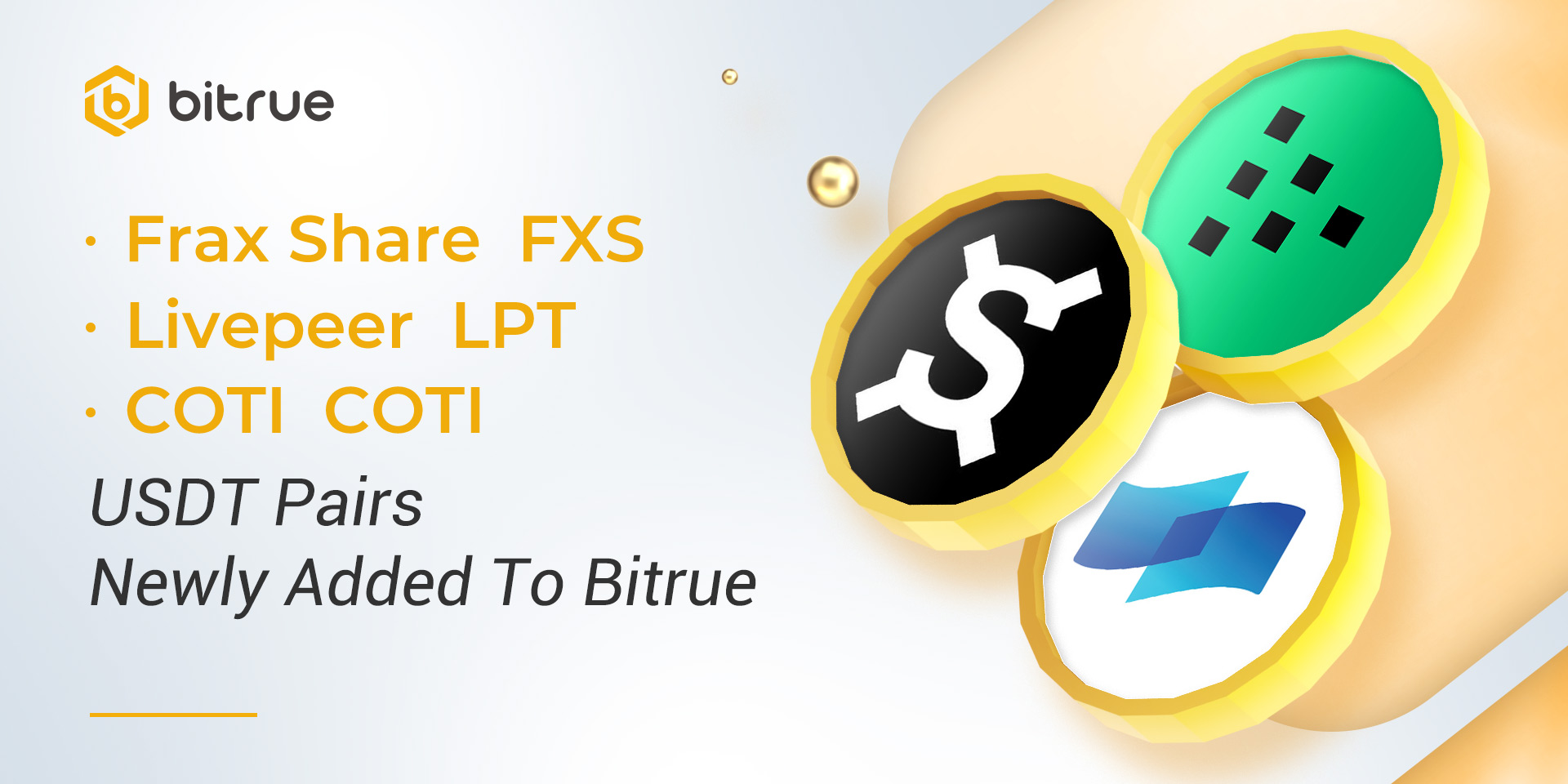 We are bringing three tokens to you, they are Share(FXS) & Livepeer (LPT) & COTI (COTI)! Welcome to Bitrue!
The three projects that you can support are, in no particular order :
Share(FXS): The Frax Protocol is the first fractional-algorithmic stablecoin system. Frax is open-source, permissionless, and entirely on-chain – currently implemented on Ethereum (with possible cross chain implementations in the future). The end goal of the Frax protocol is to provide a highly scalable, decentralized, algorithmic money in place of fixed-supply digital assets like BTC.
Livepeer (LPT) : Launched in 2017, Livepeer is the first live video streaming network protocol that is fully decentralized. The platform aims to become a viable blockchain-based, economically efficient alternative to centralized broadcasting solutions for all new and existing broadcaster companies.
COTI (COTI) : COTI markets itself as the first enterprise-grade fintech platform that empowers organizations to build their own payment solutions as well as digitize any currency to save time as well as money. COTI is one of the world's first blockchain protocols that is optimized for decentralized payments and designed for use by merchants, governments, payment DApps and stablecoin issuers. COTI Pay is the first application. It describes itself as a fully encompassing finance on the blockchain. The COTI Group launched in March of 2017, while the Staking Platform Launched on Jan. 1, 2020.
Deposits for these coins have been enabled already, so existing traders are able to deposit in advance and prepare for when trading opens on a USDT pair at 11:00 UTC+0 on Feb 14. Withdrawals will be enabled approximately 24 hours after trading has begun.