Dear Bitruers,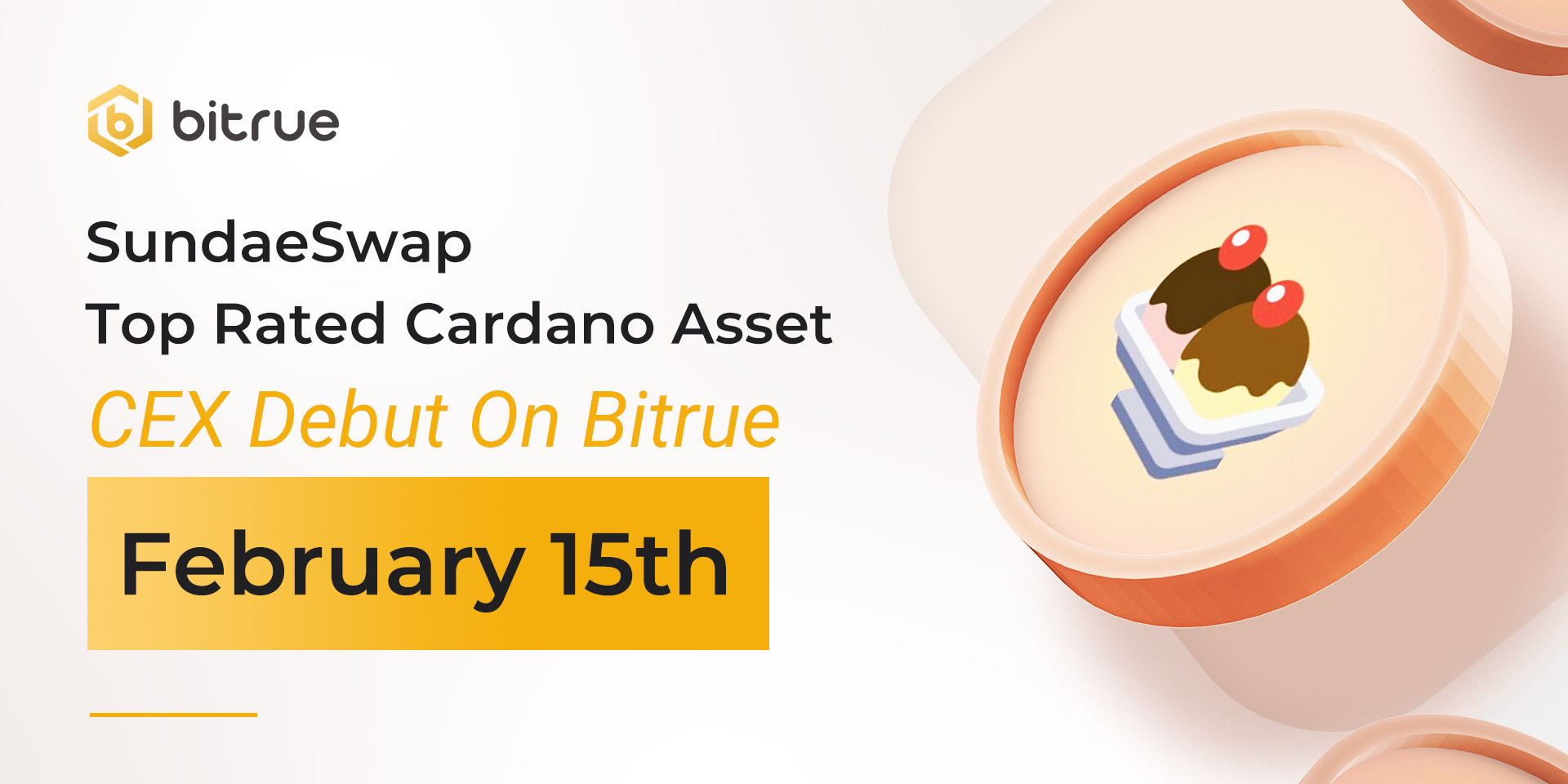 We are very excited to announce that SundaeSwap SUNDAE is launching on Bitrue on February 15 at 03:00 UTC!
SundaeSwap is a decentralized trading protocol operating on the Cardano network which has become incredibly popular since its launch in February 2022. It may very well be the most popular Cardano native asset right now, and Bitrue users will be the first people in the world to have the opportunity to trade for this coin on a centralized exchange!
We'll continue to support the Cardano chain and related projects for a long time in the future, and have a goal to become the #1 destination for the Cardano community's needs. We've already worked to become the first exchange to support Cardano community stakepools with 2 million ADA staked, we've published open-source code to help other exchanges get their Cardano support up and running as easily as possible, and we're the first exchange in the world to develop support for Cardano native assets.
Bitrue is providing extensive support to projects built on Cardano. We are able to provide fast track listing services to high-quality projects as well as inclusion in the BTR Vote feature, competitions, and a range of other marketing services to help you to put your coin in the attention of our 4 million+ users. If you are the official representative of a team who is looking to launch on Bitrue, get in touch with us at listing@bitrue.com
SUNDAE/USDT launches on February 15 at 03:00 UTC, don't miss out!