Dear Bitruers,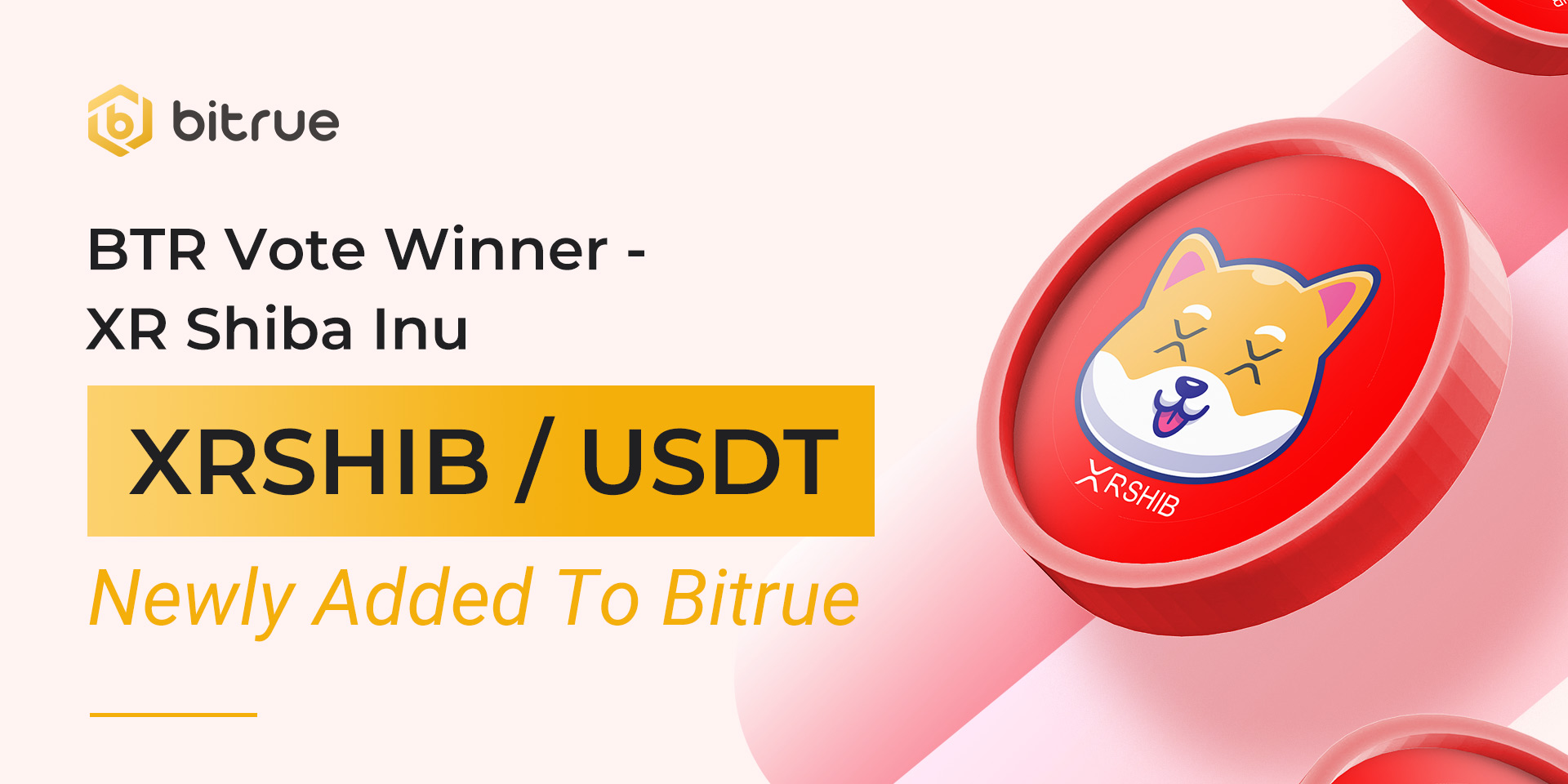 After successfully passing through our BTR Vote process, XR Shiba Inu (XRSHIB) is coming to Bitrue today!
XR Shiba Inu (XRSHIB) : XR Shiba Inu In line with vision to bring cryptocurrency to the masses, XRshib has launched on the XRPL blockchain. Hands down, we believe that the XRPL developers have addressed all of the meaningful criteria to enable a successful cryptocurrency. It is then up to the team at XRshib to apply the technologies and the capabilities enabled by the XRPL platform to ensure that adoption can be achieved. The XRshib team is also encouraged by the growing XRPL community and the increasing adoption of XRPL as a platform by established institutions worldwide.
Deposits for this coin (XRPL Network Supported) have already been enabled, so if you are an existing holder of this coin you can deposit now and be ready for when trading starts on a USDT pair at 10:00 UTC on Feb 9. Withdrawals for this coin will be enabled approximately 24 hours after trading begins.