Dear Bitruers,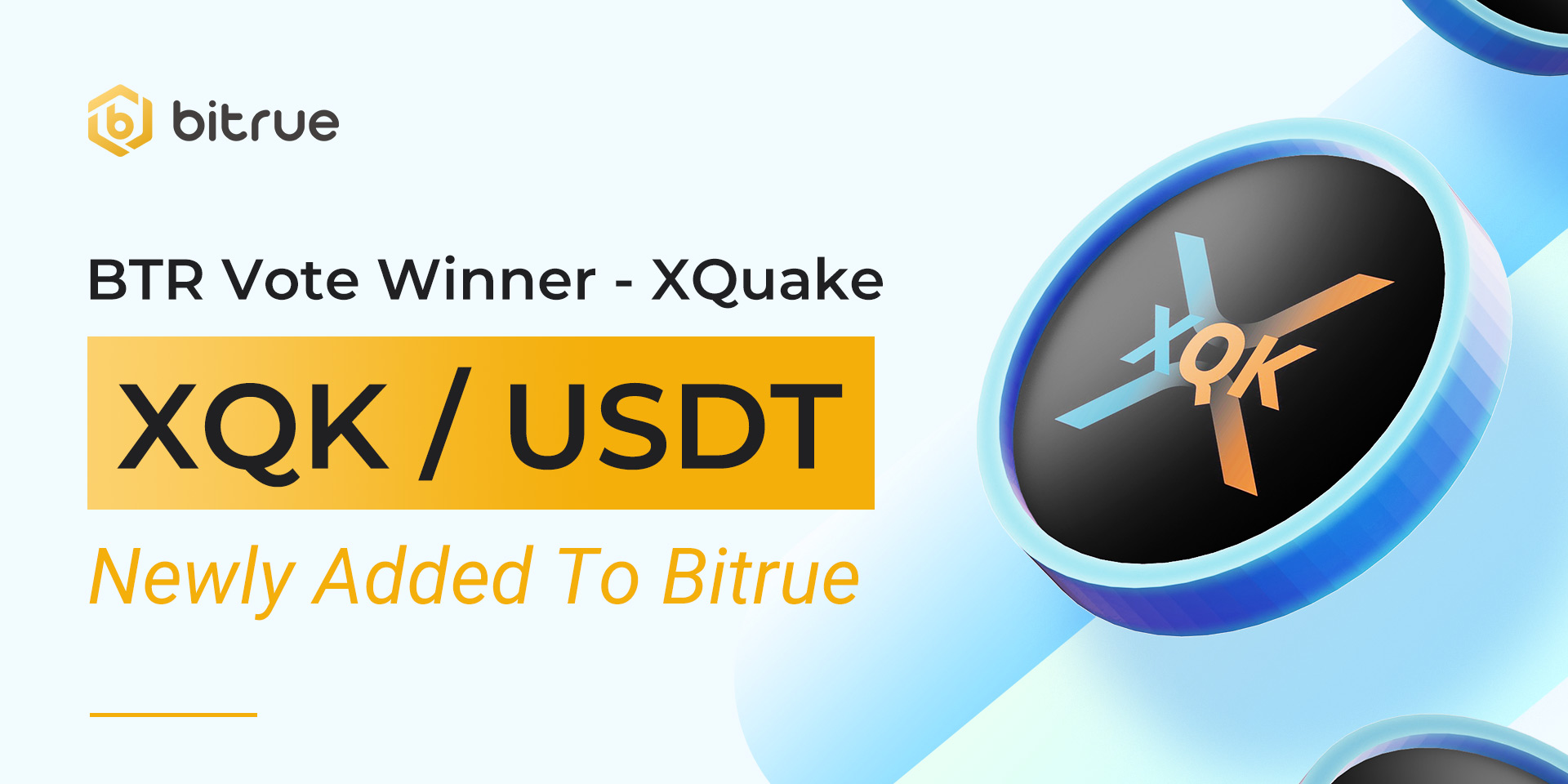 After successfully passing through our BTR Vote process, XQuake (XQK) is coming to Bitrue today!
XQuake (XQK): XQuake is an XRPL token with its utility based on humanitarian work. The donation wallet mechanic was first introduced by XQuake and is a centerpoint of a donation ecosystem that takes place on a frequent basis. The goal of XQuake is to develop its platform for a revamp of current charity organizations and bring out a "CryptoCharity" revolution in all humanitarian branches.
Deposits for this coin (XRPL Network Supported) have already been enabled, so if you are an existing holder of this coin you can deposit now and be ready for when trading starts on a USDT pair at 10:00 UTC on Feb 8. Withdrawals for this coin will be enabled approximately 24 hours after trading begins.