Dear Bitruers,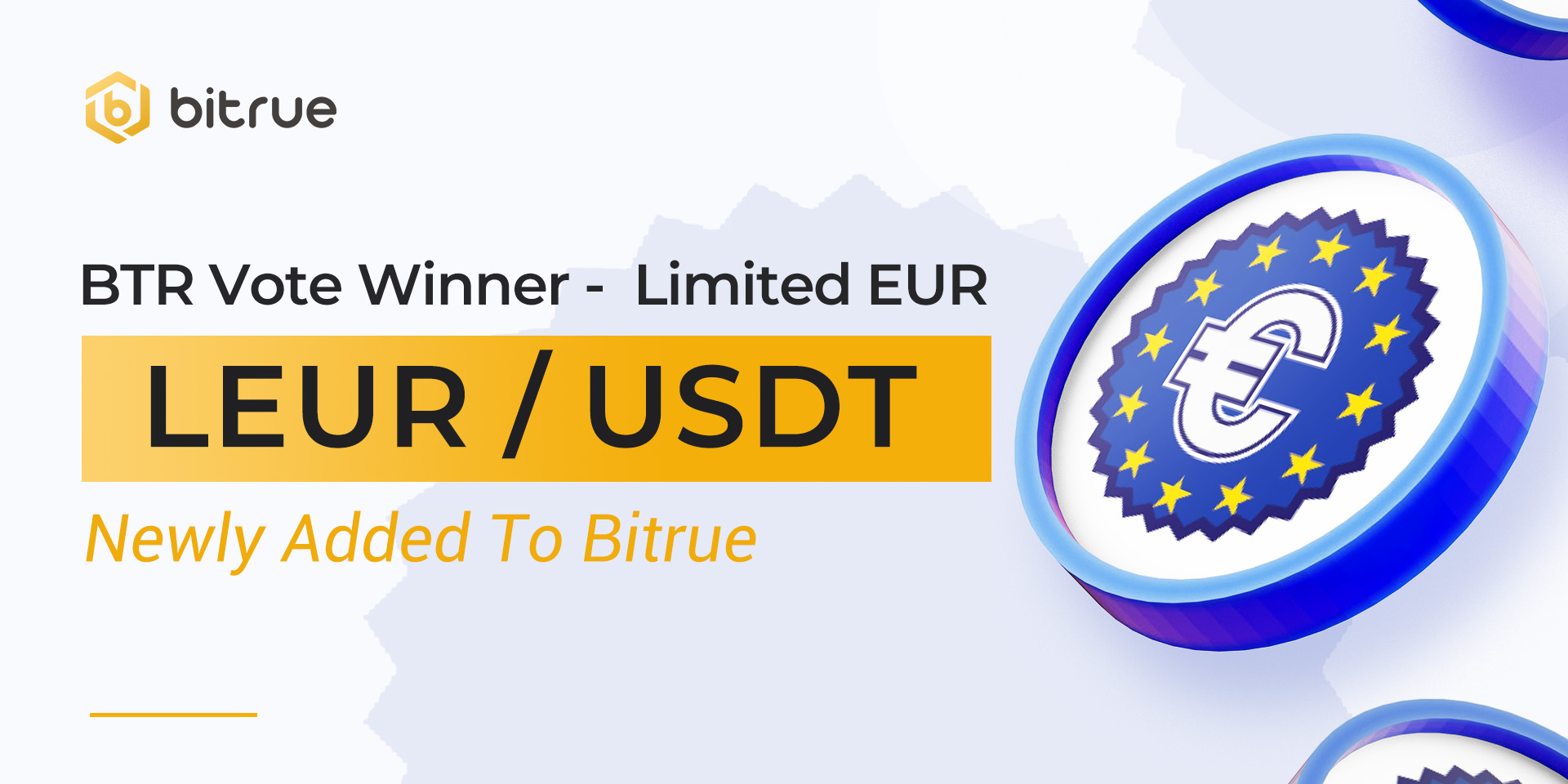 After successfully passing through our BTR Vote process, Limited EUR (LEUR) is coming to Bitrue today!
Limited EUR (LEUR): Limited Eur (LEUR) is a Limited Currency cryptocurrency with a maximum supply of one billion coins. 93% of its supply will be gifted to the general public and for its public goods.
LEUR was created on the XRP Ledger, which is one of the most advanced and secured blockchain networks in the world with the fastest transaction time and cheapest fee. The Limited Currency project is currently operated by a community of cryptocurrency enthusiasts with a mission to Make the Euro Great Again.
Deposits for this coin (XRPL Network Supported) have already been enabled, so if you are an existing holder of this coin you can deposit now and be ready for when trading starts on a USDT pair at 11:30 UTC on Feb 3. Withdrawals for this coin will be enabled approximately 24 hours after trading begins.