Dear Bitruers,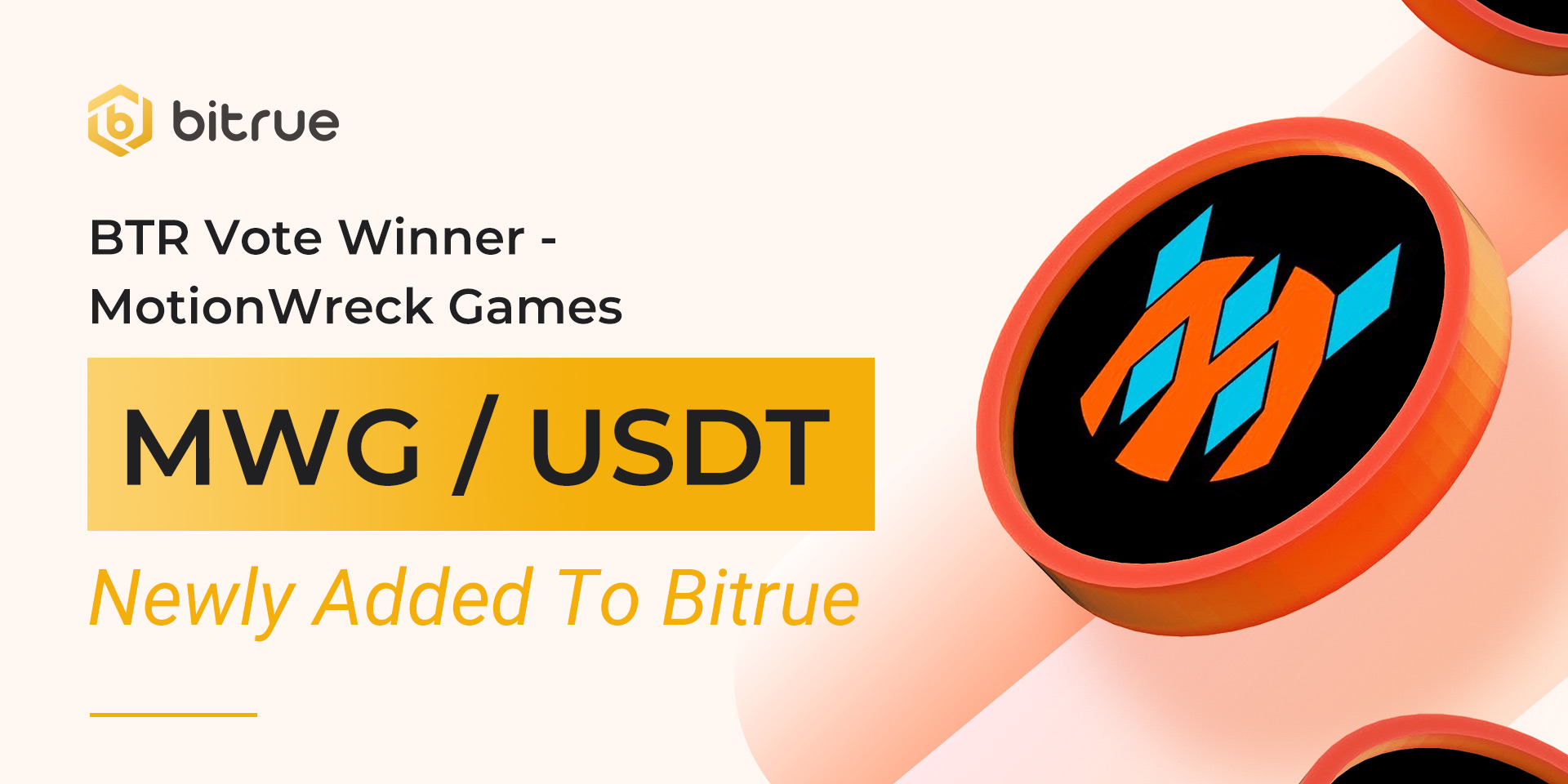 After successfully passing through our BTR Vote process, MotionWreck Games (MWG) is coming to Bitrue today!
MotionWreck Games is a small development team which aims to create a network of play-to-earn NFT games where casual to hardcore players can earn by playing their favorite games. They plan to deploy various games catering different audiences from arcade to adventure games. They label ourselves as a community-driven project and always listening to our community's feedback and suggestions.
Link to their website: www.motionwreckgames.com
Deposits for this coin (XRPL Network Supported) have already been enabled, so if you are an existing holder of this coin you can deposit now and be ready for when trading starts on a USDT pair at 10:00 UTC on Jan 19. Withdrawals for this coin will be enabled approximately 24 hours after trading begins.