Dear Bitruers,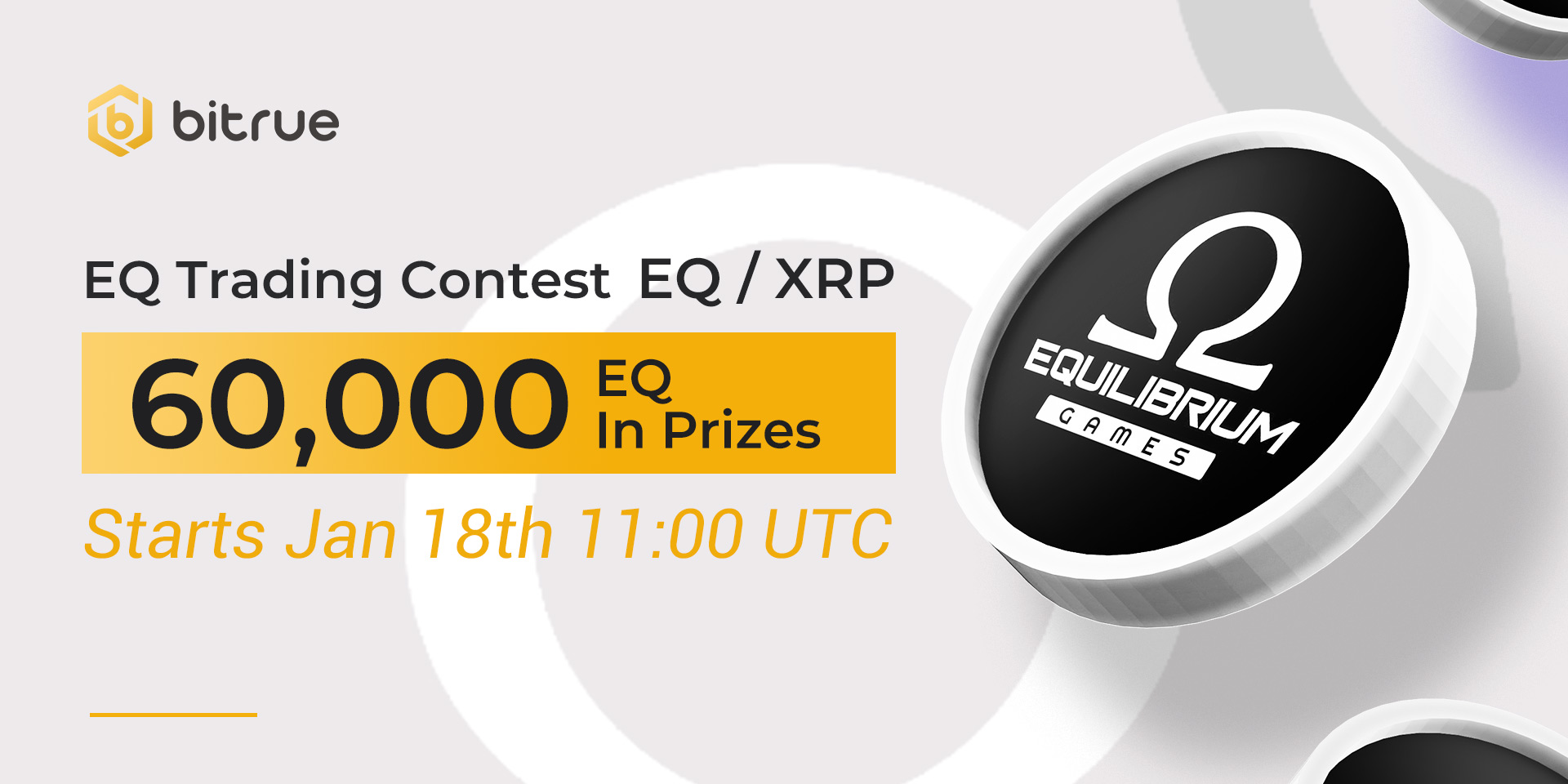 The community's response to EQ so far has been overwhelmingly positive, we are thrilled to be working with such a warmly received project! We will open a new pair - EQ / XRP for the Equilibrium community, Starting on Jan 18th at 11:00 UTC.
We're also launching an EQ trading contest starting 11:00 UTC on January 18th! There's a gigantic prize pool of 60,000 EQ available for the top 100 winners.
Here are the details:
Activity time: 11:00 on January 18, 2022 - 11:00 on January 25, 2022 (UTC)
Rules:
During the event, the cumulative Net buying volume should not be less than 2,000 EQ (Net buying volume = buying volume - selling volume, excluding self-buying and self-selling), and the number of transactions should be greater than 3. The top 100 users of EQ by net purchases will be rewarded with a share of 60,000 EQ according to the proportion of net purchases.
Reward calculation:
Net buying volume = buying volume-selling volume
Proportion of net purchases = user net purchases / sum of net purchases of the top 100 users * 100%
Earning coins rewards in the first week = Percentage of users' net purchases * Total prize pool
Users whose net purchases are negative will not be counted and will not be eligible to participate in the share.
During the event, if there is any fraudulent behavior such as malicious swiping, batch registration of small accounts, self-buying and self-selling, mutual knocking, etc, Bitrue will strictly review and disqualify the competition.
The reward will be distributed to the user's Bitrue account within 10 days after the event ends.