Dear Bitruers,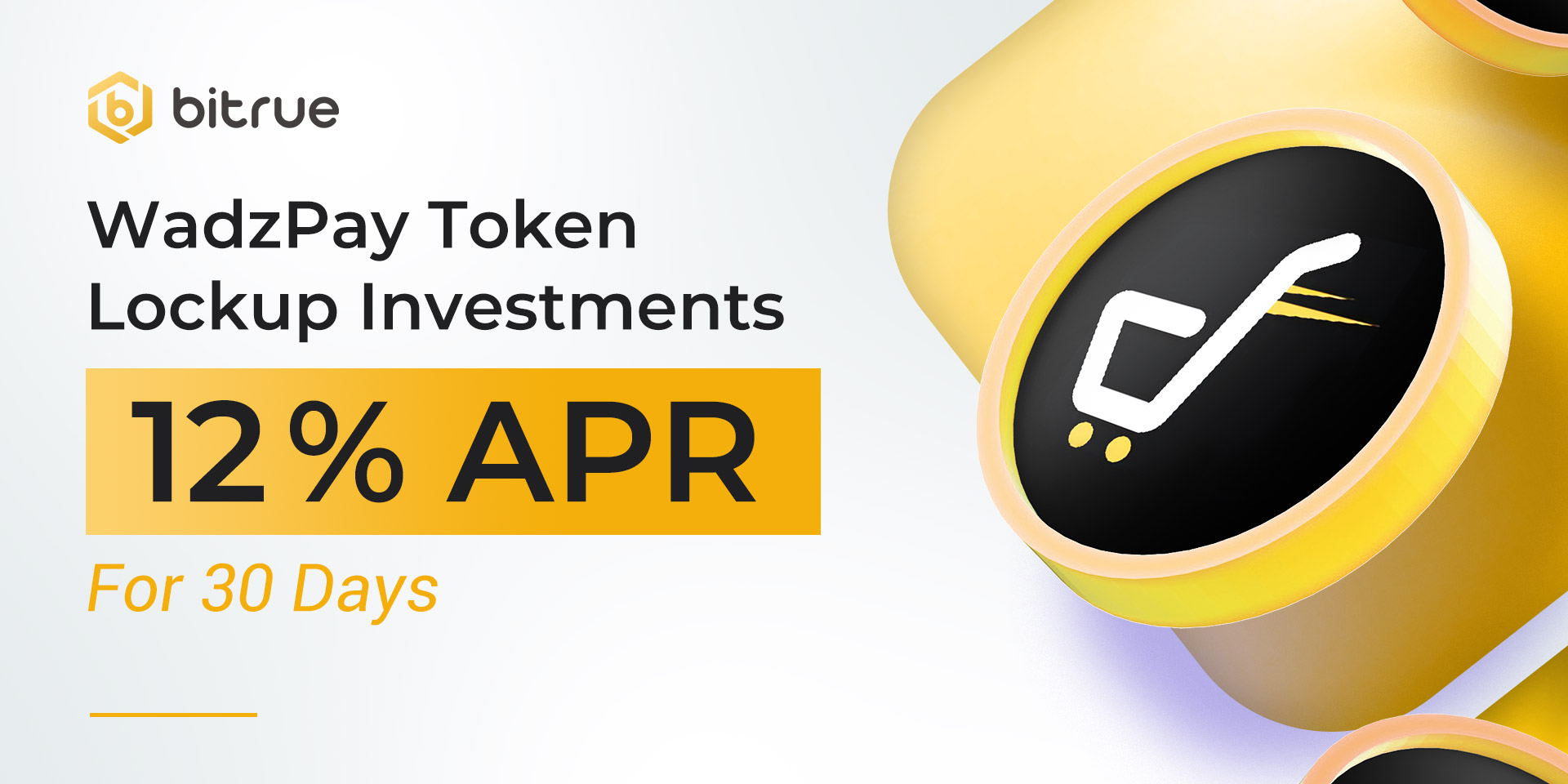 WadzPay Token (WTK): The WTK utility token is a crucial element of the WadzPay ecosystem as it enables customers to access payment-focused products and services. The token is designed to drive the adoption of the payment platform while rewarding its users for their loyalty and good behaviour. WTK allows for faster, cheaper, and more efficient settlements within the network and opens up additional services on the platform. WTK is designed to reward early token holders with a limited, deflationary supply. October was a record-breaking month for WTK, where it occupied the top spot for the fastest growing tokens in the market, on multiple days, according to Cryptorank.
We're going to be launching lockup investments for WTK beginning on January 14th at 2:00 UTC. This opportunity is extra special as the interest rate on offer is a sky-high 12%!
The following table shows the details for the round:
| | | | |
| --- | --- | --- | --- |
| Start Time | Coin | Cap | APR |
| 2022/1/14 2:00 UTC | WTK | 85,000,000 | 12% |
When the cap opens you will have 10 months to get your funds invested, however the total available cap will be LIMITED and may sell out early! If you do intend to invest we would recommend getting ready to put your funds in the moment it opens. The minimum that can be invested is 1,000 WTK, and the investment period will be for 30 days.
Head on over to the Power Piggy right now to see how it all works, and purchase WTK on the Bitrue exchange today so that you have everything ready for when the lockup cap opens on January 14th.