Dear Bitruers,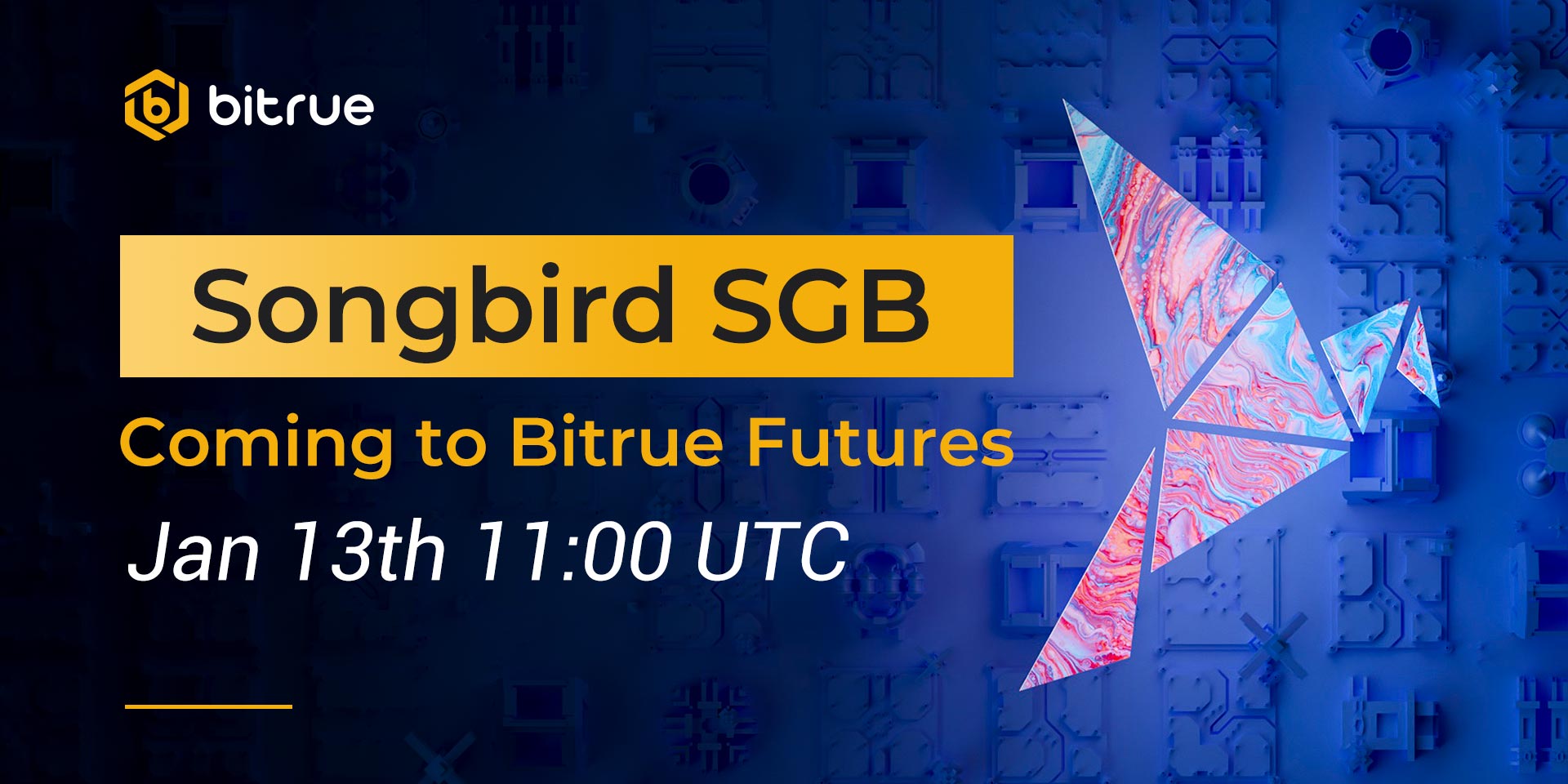 We will be adding Songbird SGB to Bitrue Futures starting January 13th at 11:00 UTC! If you haven't tried Futures yet, it's a way to multiply your gains or losses on coins by custom amounts according to your own risk tolerance.
Furthermore, there will be no maker fee when trading this coin. This means you will not pay a fee for making an offer for a trade (however you will still pay if you fulfill an offer that another user has already made).
Songbird is also available in many of Bitrue's other functions, including trading and Power Piggy.
Futures trading is inherently far riskier than regular trading. Please ensure you only invest as much as you are willing to lose.