Dear Bitruers,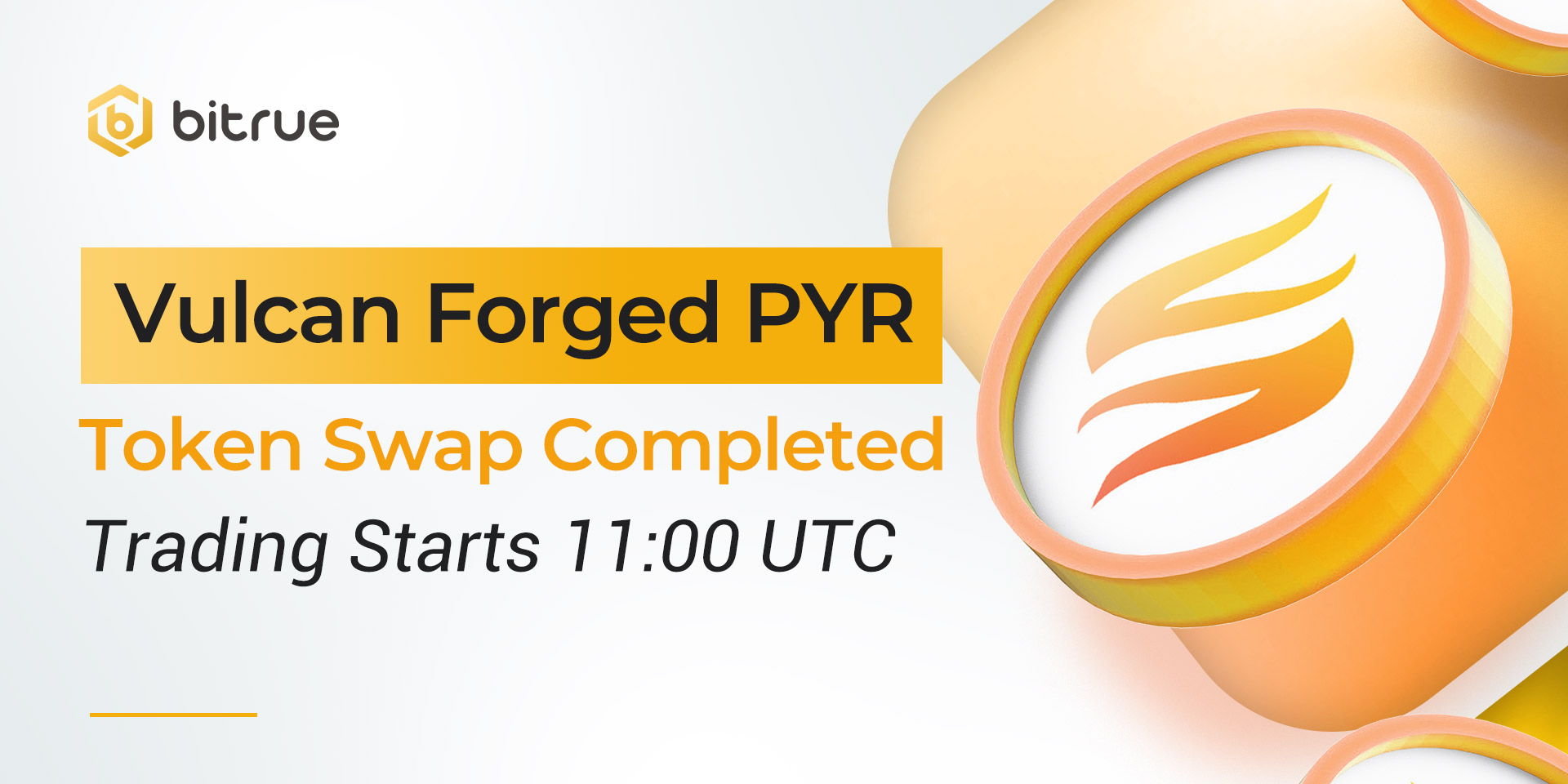 Deposits for Vulcan Forged PYR are back online after a successful token swap! To celebrate its return we are also adding additional support for PYR on the Polygon chain, in addition to the existing ERC20 support.
A snapshot of all user balances were taken at the time that deposits and withdrawals were suspended on Bitrue. The swap ratio was 1:1 for PYR(old):PYR(new).
Please ONLY deposit the updated form of PYR to Bitrue. Deposits of the old token will NOT be credited.
The new token contract addresses for PYR are:
ERC20: https://etherscan.io/token/0x430ef9263e76dae63c84292c3409d61c598e9682
MATIC: https://polygonscan.com/token/0x430EF9263E76DAE63c84292C3409D61c598E9682