Dear Bitruers,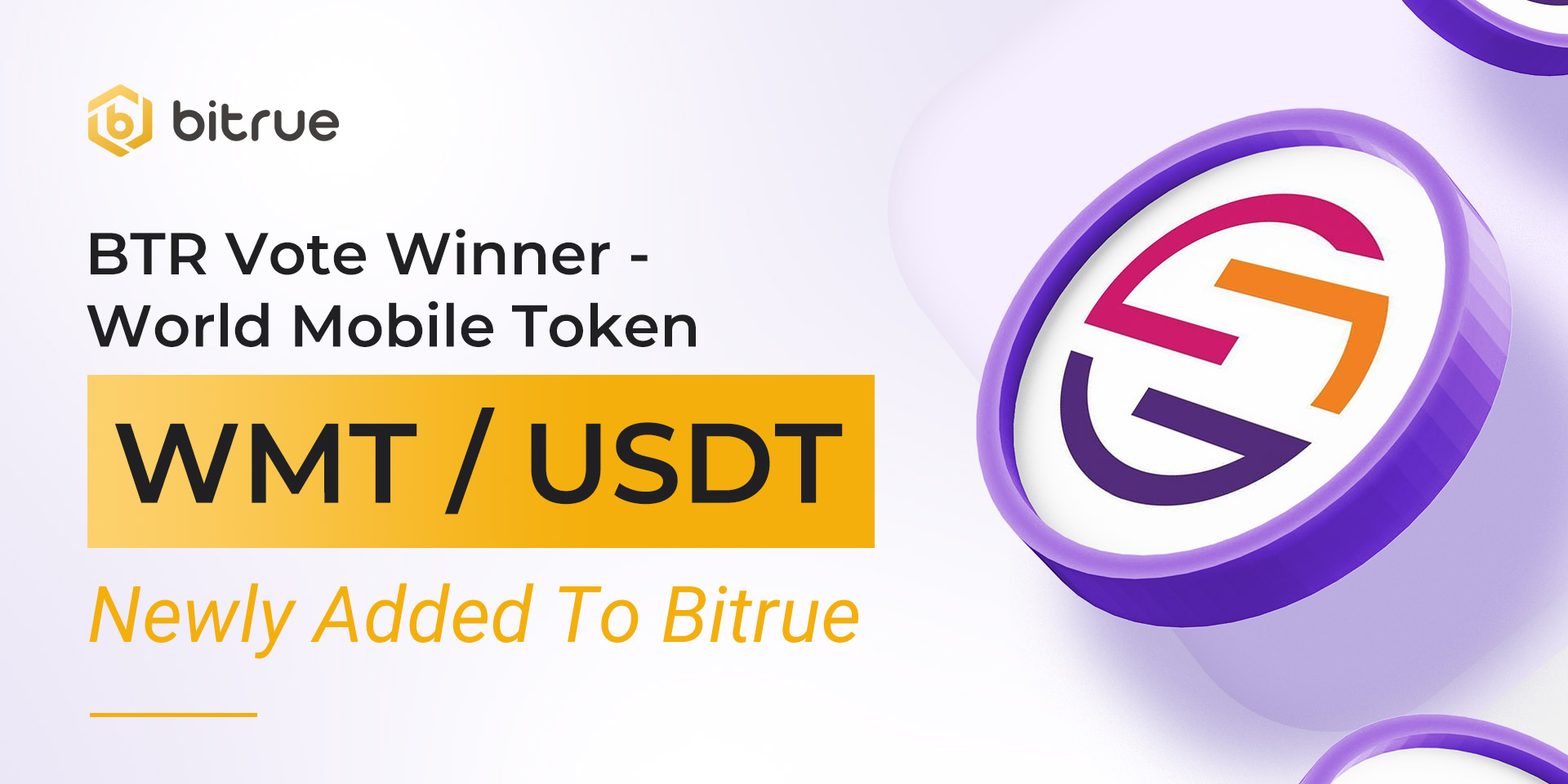 After successfully passing through our BTR Vote process, World Mobile Token (WMT) is coming to Bitrue today!
World Mobile Token (WMT) is a next generation telecoms project that utilizes decentralized blockchain technology to provide network services to people around the world, regardless of how remote they may be or how difficult it would be for traditional providers to keep them connected.
WMT also enables its users to develop their own digital identity, which can then be used to access banking and other services. The immutability and sustained nature of the network ensures that this identity cannot be modified or stolen, and is always available when it is required.
Deposits for this coin (CARDANO Network Supported ) have already been enabled, so if you are an existing holder of this coin you can deposit now and be ready for when trading starts on a USDT pair at 11:00 UTC on Dec 23. Withdrawals for this coin will be enabled approximately 24 hours after trading begins