Dear Bitruers,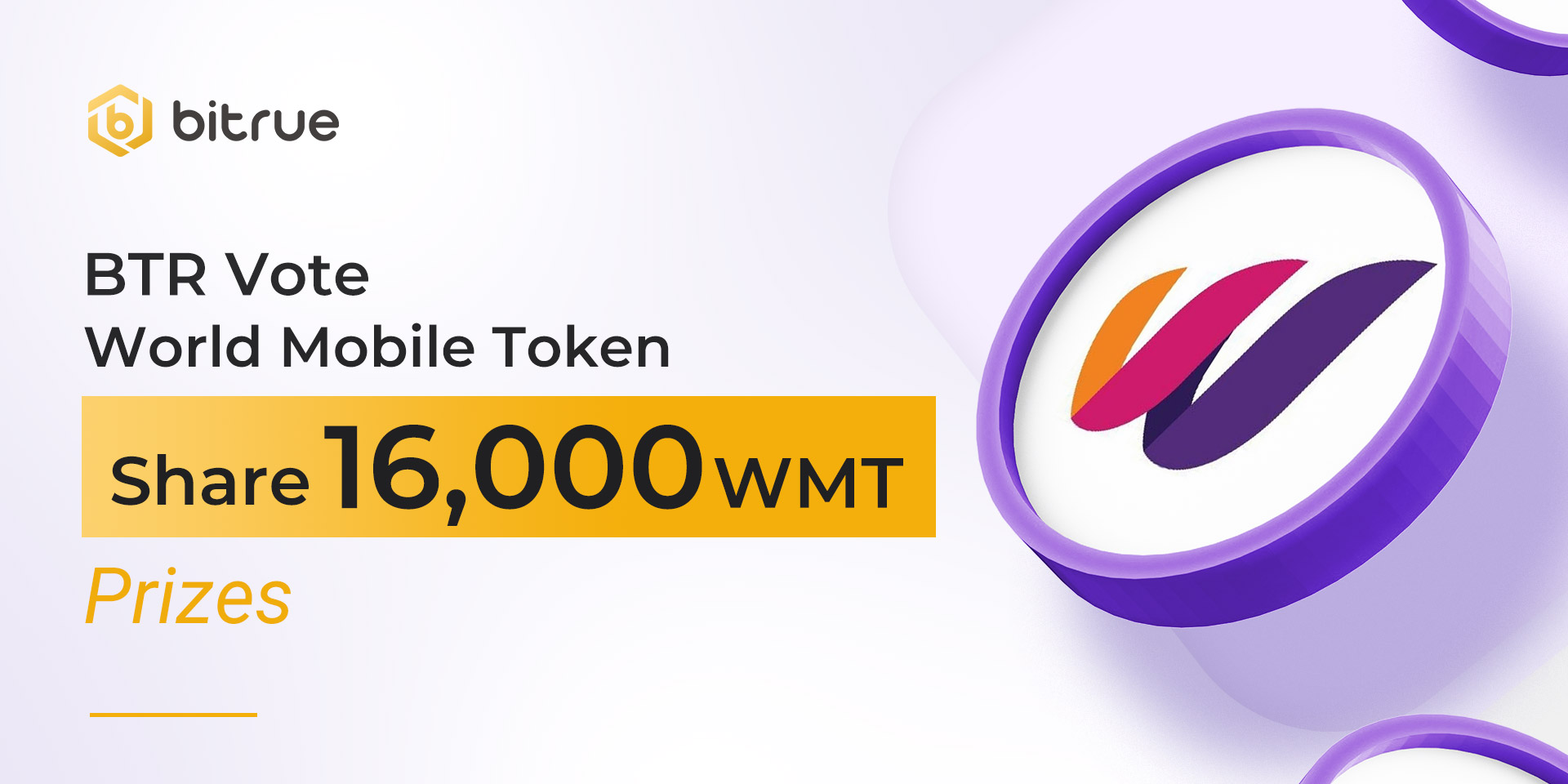 We have a super exciting BTR Vote coming up for you on December 22 at 11:00 UTC when World Mobile Token will be vying for your support. Use your BTR holdings to bring this coin to Bitrue for trading! Anyone who pledges support for this coin will be eligible to share part of the 16,000 WMT tokens that have been set aside to go directly to supporters.
World Mobile Token (WMT) is a next generation telecoms project that utilizes decentralized blockchain technology to provide network services to people around the world, regardless of how remote they may be or how difficult it would be for traditional providers to keep them connected.
WMT also enables its users to develop their own digital identity, which can then be used to access banking and other services. The immutability and sustained nature of the network ensures that this identity cannot be modified or stolen, and is always available when it is required.
When the vote ends, the staking period will begin. For every day that your BTR remains staked you will continue accruing rewards, which will all be paid out in one lump sum at the end of the staking period. You can unfreeze your BTR earlier if you wish, but you will receive fewer rewards as a result. Staking for this coin will last for 7 days, and the total prize pool going out to all participants is 16,000 WMT .
Deposits for WMT will be available on 12/22, and if it wins the BTR vote it will start trading with a USDT pair very soon.
BTR Voting is available in the Bitrue app, available to download on both Android and iOS, or use the newly launched web version. Just tap on the BTR Vote icon on the homepage, then select the coin that you wish to support. If you want to maximize your rewards and support new projects as much as possible, you can purchase BTR on the Bitrue exchange.