Dear Bitruers,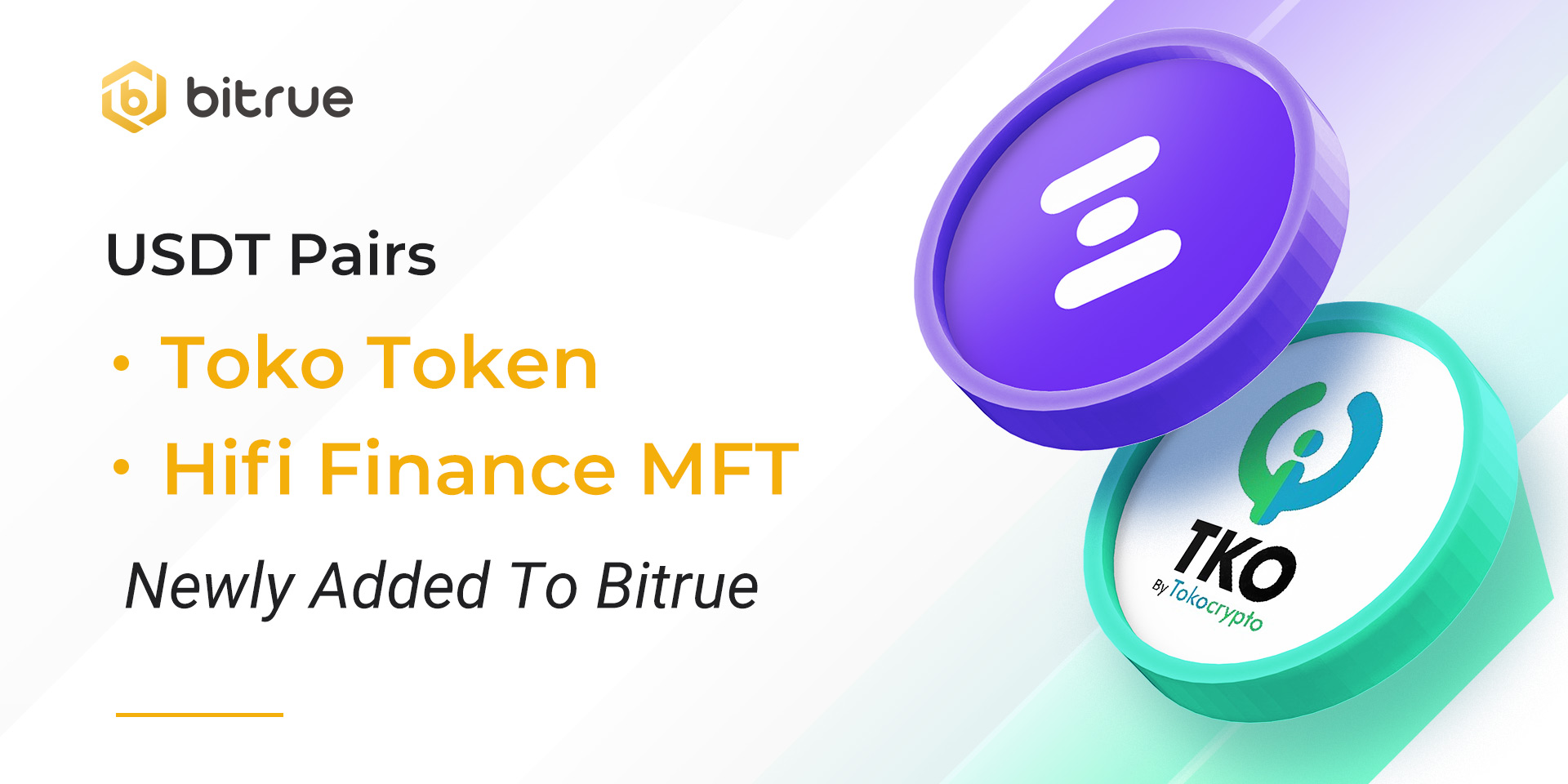 We are bringing two tokens to you, they are Hifi Finance(MFT) & Toko Token (TKO) ! Welcome to Bitrue!
The two projects that you can support are, in no particular order :
Hifi Finance(MFT) : Hifi (formerly Mainframe) is a Lending Protocol that allows anyone to borrow against their crypto. Hifi uses a bond-like instrument, representing an on-chain obligation that settles on a specific future date. Buying and selling the tokenized debt enables fixed-rate, fixed term lending and borrowing — something much needed in decentralized finance today. It is anticipated that a ticker symbol change will occur alongside future iterations on the Hifi Lending Protocol.
Toko Token (TKO) : Tokocrypto was launched in September 2018 and became the first entity registered under Indonesia's Commodities Futures Trading Regulatory Agency (BAPPEBTI) by November of that year. Tokocrypto's latest project, TKO, is the first Indonesian cryptocurrency to offer a unique hybrid token model.
Deposits for these coins have been enabled already, so existing traders are able to deposit in advance and prepare for when trading opens on a USDT pair at 11:10 UTC+0 on Dec,15. Withdrawals will be enabled approximately 24 hours after trading has begun.