Dear Bitruers,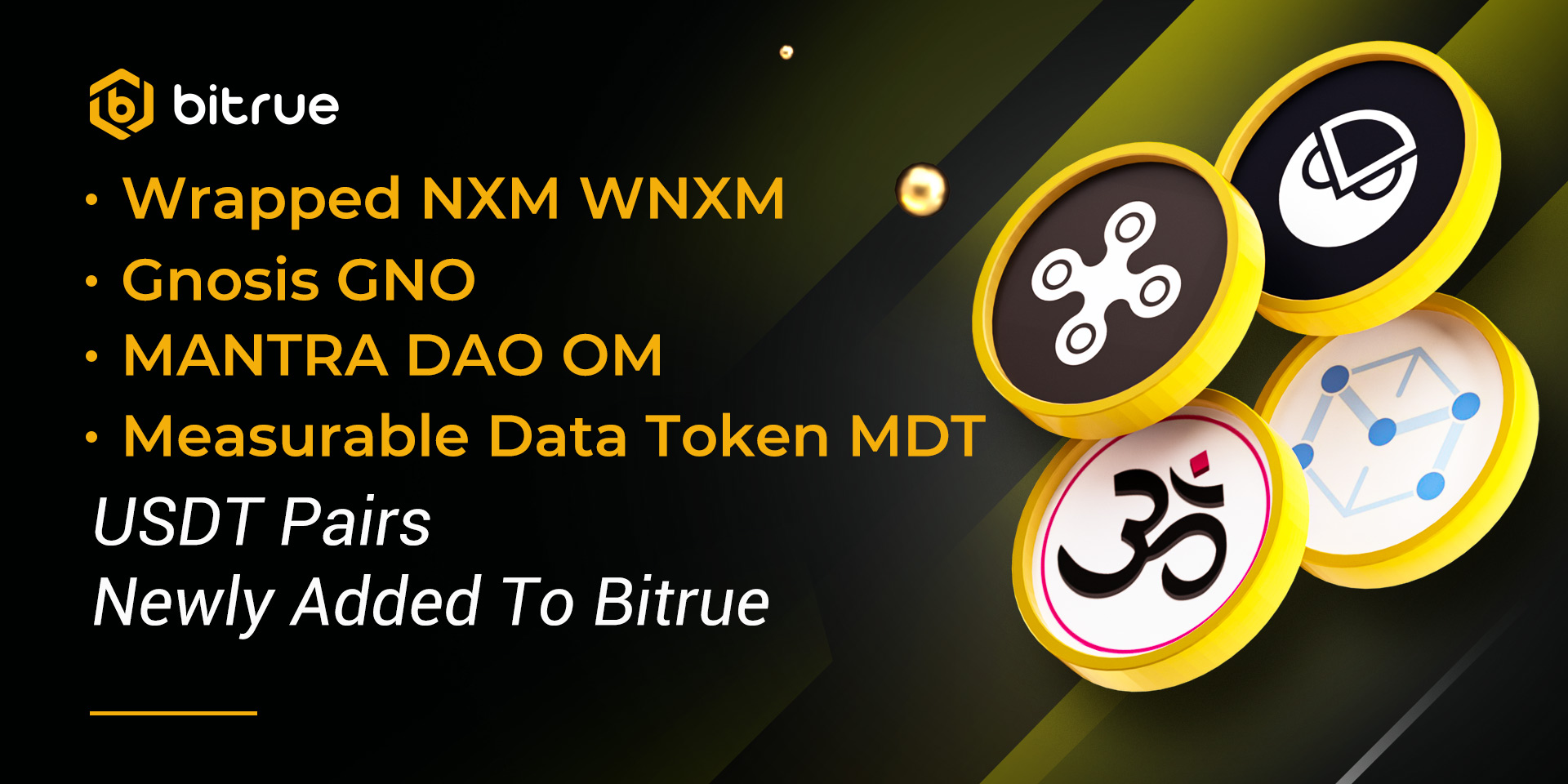 We are bringing four tokens to you, they are Wrapped NXM(WNXM) & Gnosis(GNO) & MANTRA DAO(OM) & Measurable Data Token(MDT) ! Welcome to Bitrue!
The four projects that you can support are, in no particular order :
Wrapped NXM(WNXM) : NXM is the governance token for the Nexus Mutual protocol. It is used to buy cover, vote on governance decisions, and participate in Risk and Claims Assessments. It is also used to encourage capital provision and represents ownership to the mutual's capital. As the mutual's capital pool increases, the value of NXM will increase as well.
Gnosis(GNO) : Started in 2015, Gnosis is a decentralized prediction market built on the Ethereum protocol. Third-party developers will also be able to introduce their own services. A prediction market utilizes user predictions to aggregate information about future events, Individuals will be able to create prediction markets for events, allowing users to buy shares of predicted events.
MANTRA DAO(OM) : MANTRA DAO is a decentralized finance platform with a specific focus on staking, lending and decentralized governance. The project is being built on the blockchain RioChain and will be connected with Polkadot. It is intended to act as an ecosystem for Web 3.0.
Measurable Data Token(MDT) : Measurable Data Token (MDT) aims to provide a blockchain-based data economy, where data providers and data buyers can exchange data securely and anonymously.
Deposits for these coins have been enabled already, so existing traders are able to deposit in advance and prepare for when trading opens on a USDT pair at 12:00 UTC+0 on Dec,12. Withdrawals will be enabled approximately 24 hours after trading has begun.