Dear Bitruers,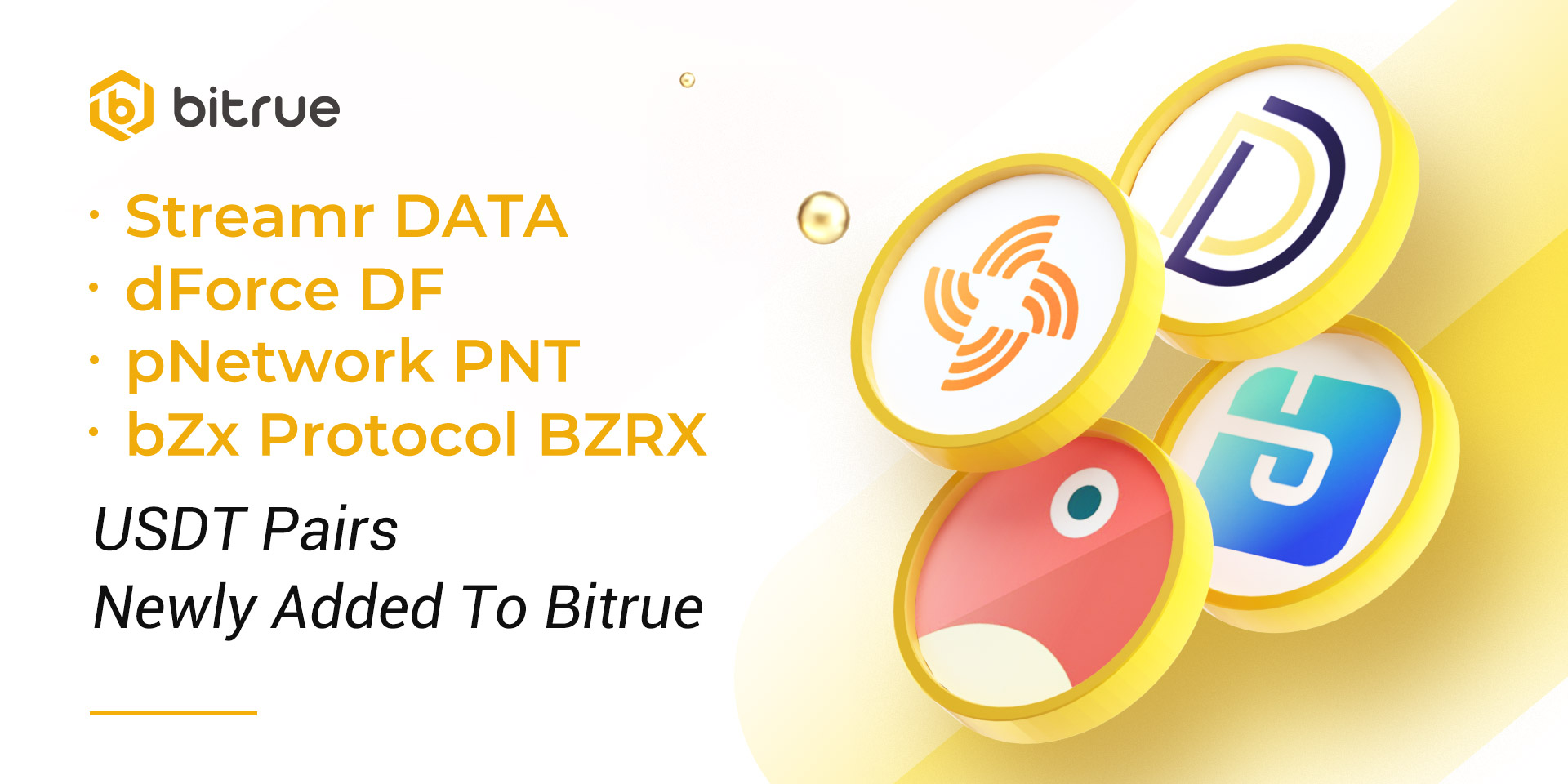 We are bringing four tokens to you, they are Streamr(DATA) & dForce(DF) & pNetwork(PNT) & bZx Protocol(BZRX) ! Welcome to Bitrue!
The four projects that you can support are, in no particular order :
Streamr(DATA): Streamr (DATA) is an open source project and decentralized platform that relies on cryptography instead of trust. It is a P2P, real-time data infrastructure that houses a platform and tools for a new data economy. The technology stack includes a scalable real-time messaging network (pub/sub) hosted on computers worldwide, a marketplace for trading/selling data and a set of tools for working with real-time data.
dForce(DF): dForce advocates for building an integrated and interoperable open finance protocol matrix, covering assets (multicurrency stablecoins, synthetic assets, USDx, GOLDx), lending (global liquidity pool) and trading (aggregator and AMM). dForce is currently deployed on Ethereum and Binance Smart Chain (BSC).
pNetwork(PNT) : pNetwork is a solution enabling cross-chain interactions between dApps on multiple networks.
bZx Protocol(BZRX): bZx is a decentralized protocol for margin trading, borrowing, lending and staking enabling the building of Decentralized Applications for lenders, borrowers, and traders to interact with the most flexible decentralized finance protocol on multiple blockchains. bZx is a fully decentralized, community-run project, governed by the community vote for all major changes to the protocol.
Deposits for these coins have been enabled already, so existing traders are able to deposit in advance and prepare for when trading opens on a USDT pair at 11:15 UTC+0 on Dec,10. Withdrawals will be enabled approximately 24 hours after trading has begun.