Dear Bitruers,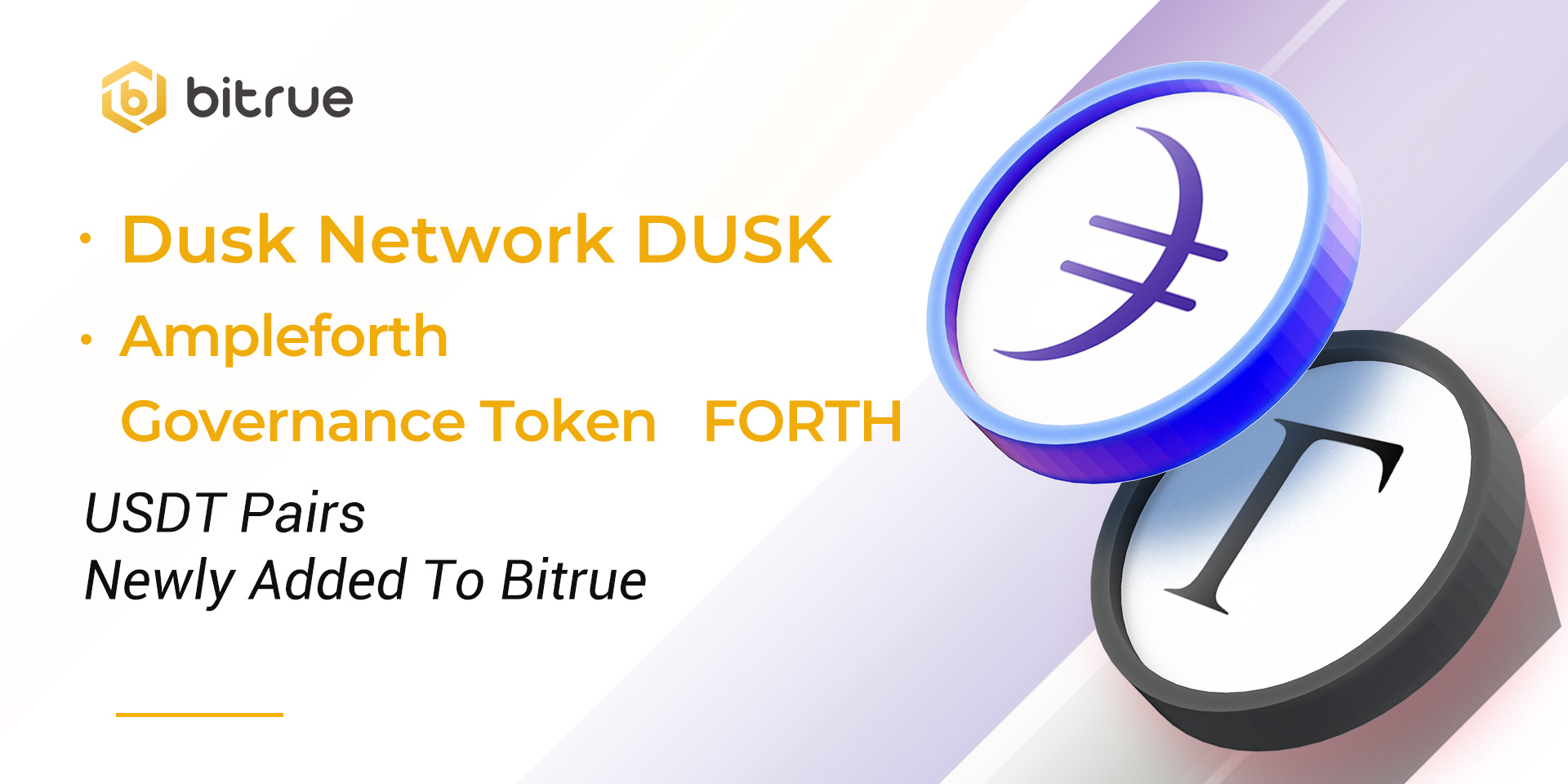 We are bringing two tokens to you, they are Dusk Network (DUSK) & Ampleforth Governance Token (FORTH) ! Welcome to Bitrue!
The two projects that you can support are, in no particular order :
Dusk Network (DUSK) : Dusk Network describes itself as a blockchain for programmable and confidential securities, powered by Zero-Knowledge proofs and novel Private PoS leader extraction-based consensus protocol. Dusk Network is a privacy blockchain for financial applications. It is a layer-1 blockchain that powers the Confidential Security Contract (XSC) standard, and supports native confidential smart contracts.
Ampleforth Governance Token (FORTH) : FORTH is Ampleforth's (AMPL) governance token. FORTH holders can vote on proposed changes to the Ampleforth protocol or delegate their votes to representatives who vote on their behalf.
Deposits for these coins have been enabled already, so existing traders are able to deposit in advance and prepare for when trading opens on a USDT pair at 11:10 UTC+0 on Dec,9. Withdrawals will be enabled approximately 24 hours after trading has begun.