Dear Bitruers,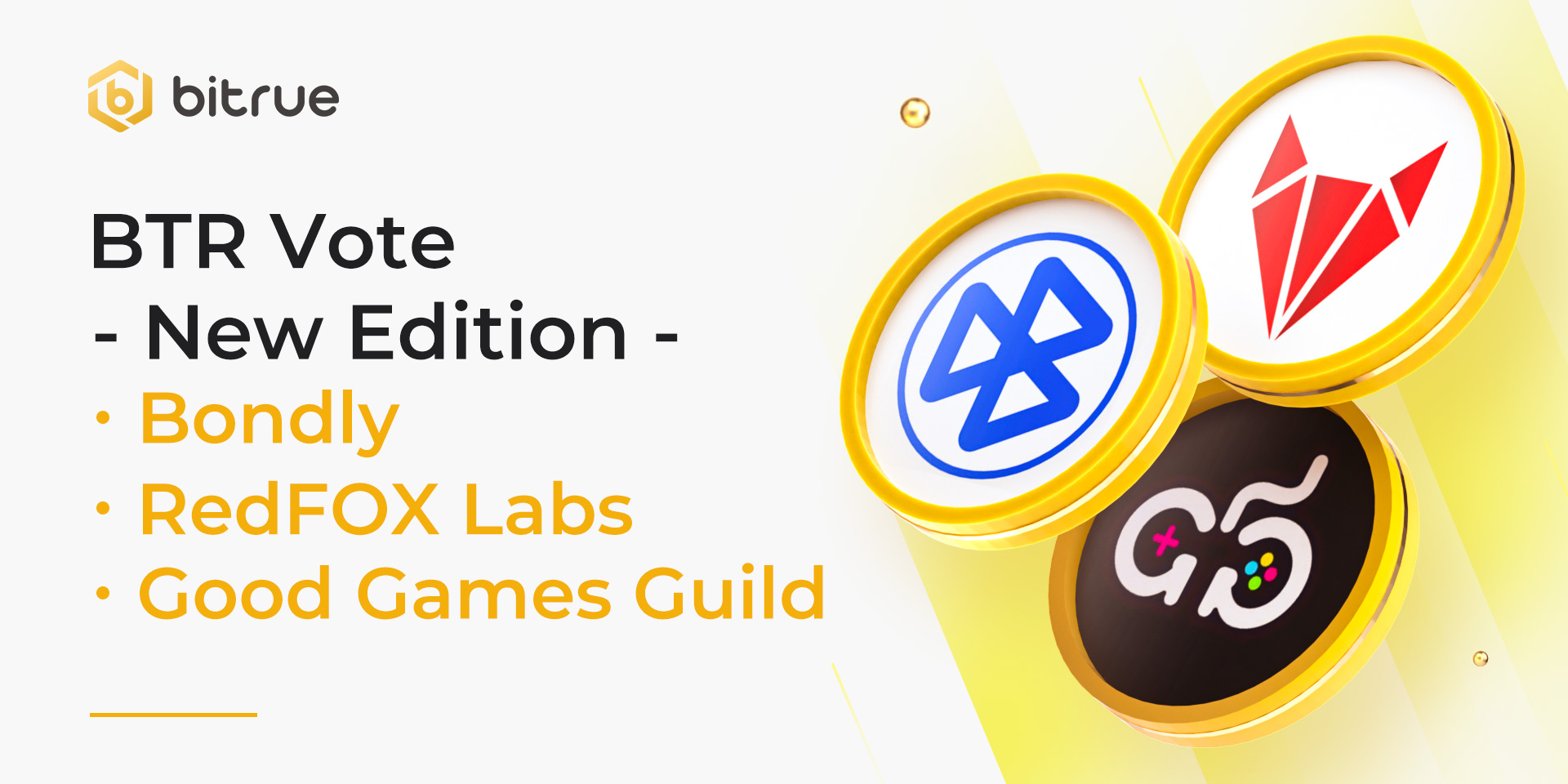 Starting today, Dec 8 at 11:00 UTC, we will have a new round of BTR Voting going live, where you can bring more projects to Bitrue using your BTR holdings! These days we're not the ones who decide which coins come to the Bitrue exchange - you are!
If you want to support any of these three tokens and see them trading on Bitrue, you will need to stake your BTR to make it a reality. In total a project will need a cumulative total of 1,000,000 BTR staked in support from the entire community within 24 hours.
The three projects that you can support are, in no particular order:
Bondly (BONDLY) : Bondly is at the forefront of developing new technologies to make blockchain utilization for NFTs and crypto currencies safer, more efficient and truly decentralized. One of the few end to end NFT platforms in the market, Bondly executes every step of the process to bring authenticated digital first goods to the market in sports, music, gaming/Esports, and collectibles with a suite of products and services designed to support the entire blockchain ecosystem.
RedFOX Labs (RFOX) : RedFOX Labs describes itself as 'Southeast Asia's first blockchain venture builder'. The project aims to create innovative and scalable blockchain solutions by building, launching and scaling high growth tech companies in Southeast Asia's emerging markets.
Good Games Guild (GGG) : Good Games Guild is a Gaming Hub that aims to create the largest virtual world economy by sponsoring millions of play-to-earn gamers, investing in play-to-earn games along with their in-game assets, and building tools that will enhance the future of gaming and meta-verse.
Unlike before, there will be no staking rewards for participating in this vote, your support will be purely for the love of these projects. Deposits for these three coins are available now, and the projects who win the BTR vote will start trading with USDT pairs very soon. Withdrawals will be enabled approximately 24 hours after trading begins or if the project fails the BTR vote.
BTR Voting is available in the Bitrue app, available to download on both Android and iOS, or use the newly launched web version. Just tap on the BTR Vote icon on the homepage, then select the coin that you wish to support. If you want to maximize your rewards and support new projects as much as possible, you can purchase BTR on the Bitrue exchange.