Dear Bitruers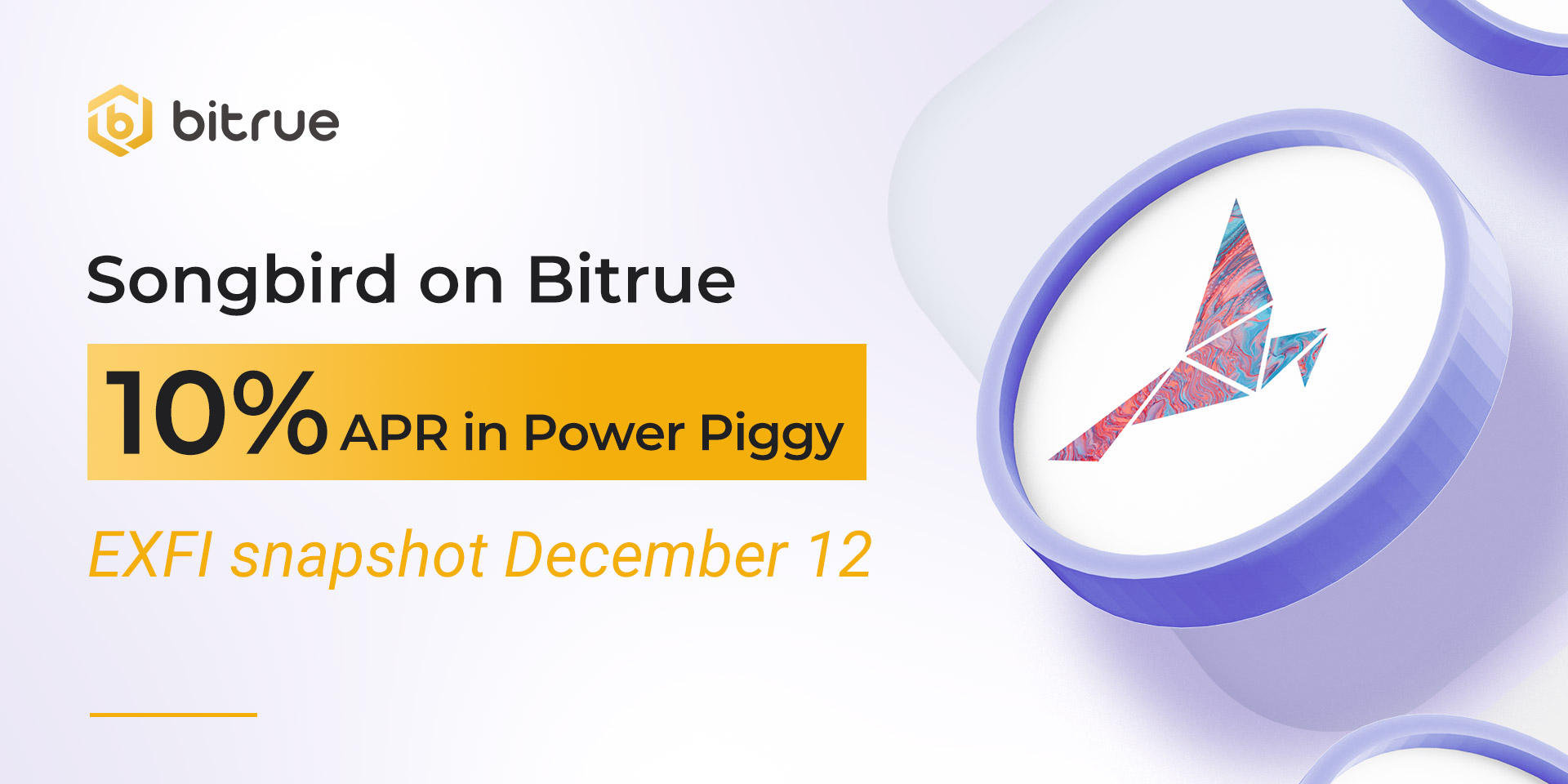 We have just initiated FTSO support for Songbird SGB. The FTSO is a decentralized system whereby contributors are able to report pricing data and receive rewards if the data they provide is accurate compared to other contributors. The FTSO is then able to produce objective data about the price of a coin to third parties, which is key for companies offering services such as loans who need to ensure that their data has not been manipulated. Users who do not hold their Songbird on Bitrue will still be able to delegate their Songbird to Bitrue and receive rewards, with the usual fee for this delegation being waived.
We will also be supporting SGB in Power Piggy! Starting on Friday, December 10 at 16:00 UTC, you will be able to invest your SGB at 10% APR. Like all Power Piggy investments the amount that the entire community can invest within a day is limited, so if you want to watch your SGB grow through the amazing power of passive income, make sure that you are ready to invest at the scheduled time.
In other news, we have also completed a purchase of $1,000,000 of SGB bought on the secondary market as a way of supporting SGB. We feel that it is important for us to support the projects that we believe are making significant advancements in this industry, and Songbird by Flare Networks is one of the most promising projects in the entire industry.
Finally, a snapshot of SGB balances will also be happening on December 12th 18:00 UTC for the upcoming EXFI snapshot. Please see this article for more details.
Songbird SGB is available to buy on Bitrue today paired with USDT and XRP.