Dear Bitruers,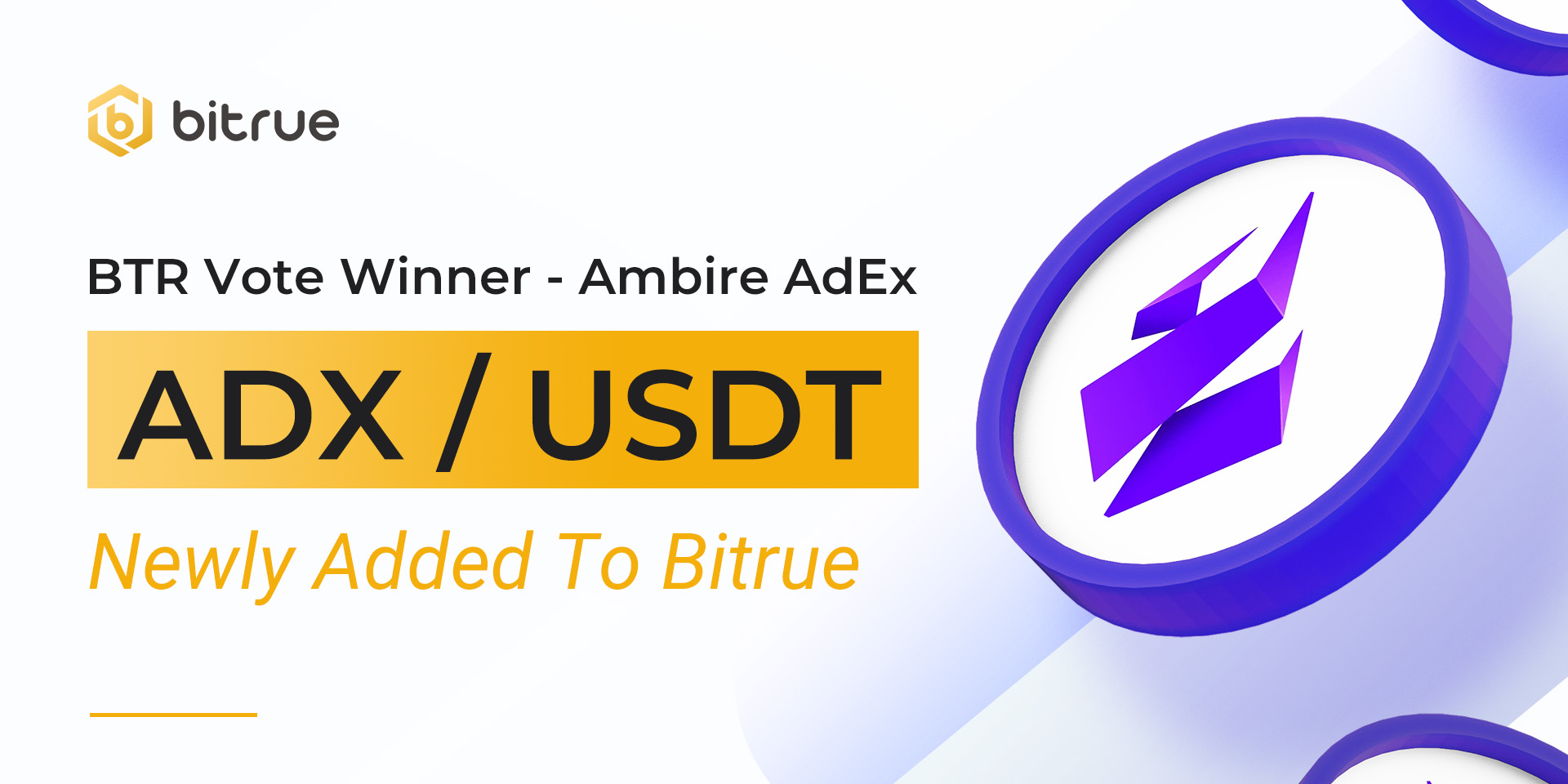 After successfully passing through our BTR Vote process, Ambire AdEx (ADX) is coming to Bitrue today!
Ambire is the new name of AdEx Network - a company developing describes itself as a new-generation solution for digital advertising and a DeFi-focused crypto wallet.
Ambire originated in 2017 as a decentralized ad exchange and subsequently expanded into a full protocol for trading of advertising space/time. Later on, the team added Ambire wallet to the company portfolio.
The Ambire AdEx protocol It covers all interactions between publishers, advertisers and end users. It works through micropayments on Ethereum by utilising the OUTPACE layer 2 payment channels, and offers DeFi staking of its native ADX token.
Deposits for this coin (BEP20 Network Supported ) have already been enabled, so if you are an existing holder of this coin you can deposit now and be ready for when trading starts on a USDT pair at 11:00 UTC on Dec 7. Withdrawals for this coin will be enabled approximately 24 hours after trading begins.