Dear Bitruers,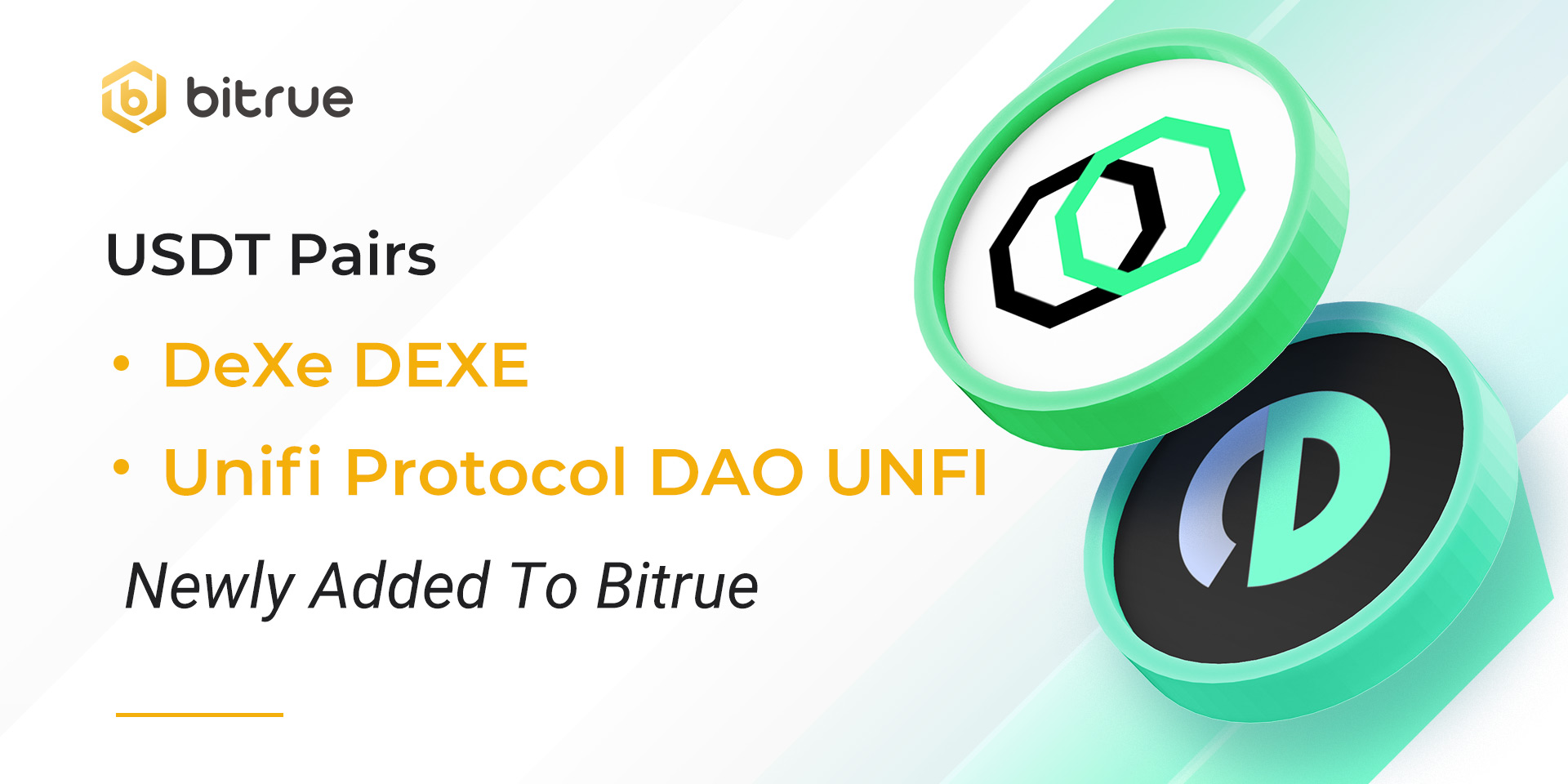 We are bringing two tokens to you, they are Unifi Protocol DAO (UNFI) & DeXe (DEXE) ! Welcome to Bitrue!
The two projects that you can support are, in no particular order :
Unifi Protocol DAO (UNFI) : Unifi Protocol DAO is a revolutionary approach to decentralized finance (DeFi). Launched in 2020, the network aims to bring modern technology to the financial world. By employing the innate security and decentralization features of blockchain technology, and the automation of smart contracts, Unifi Protocol DAO offers users the ability to develop DeFi solutions for their enterprise.
DeXe (DEXE) : The DeXe token (DEXE) claims to enable the open and permissionless system. Following protocol rules and contributing resources facilitates consensus between participants. The token has two vital functions
Deposits for these coins have been enabled already, so existing traders are able to deposit in advance and prepare for when trading opens on a USDT pair at 11:10 UTC+0 on Dec,6. Withdrawals will be enabled approximately 24 hours after trading has begun.