Dear Bitruers,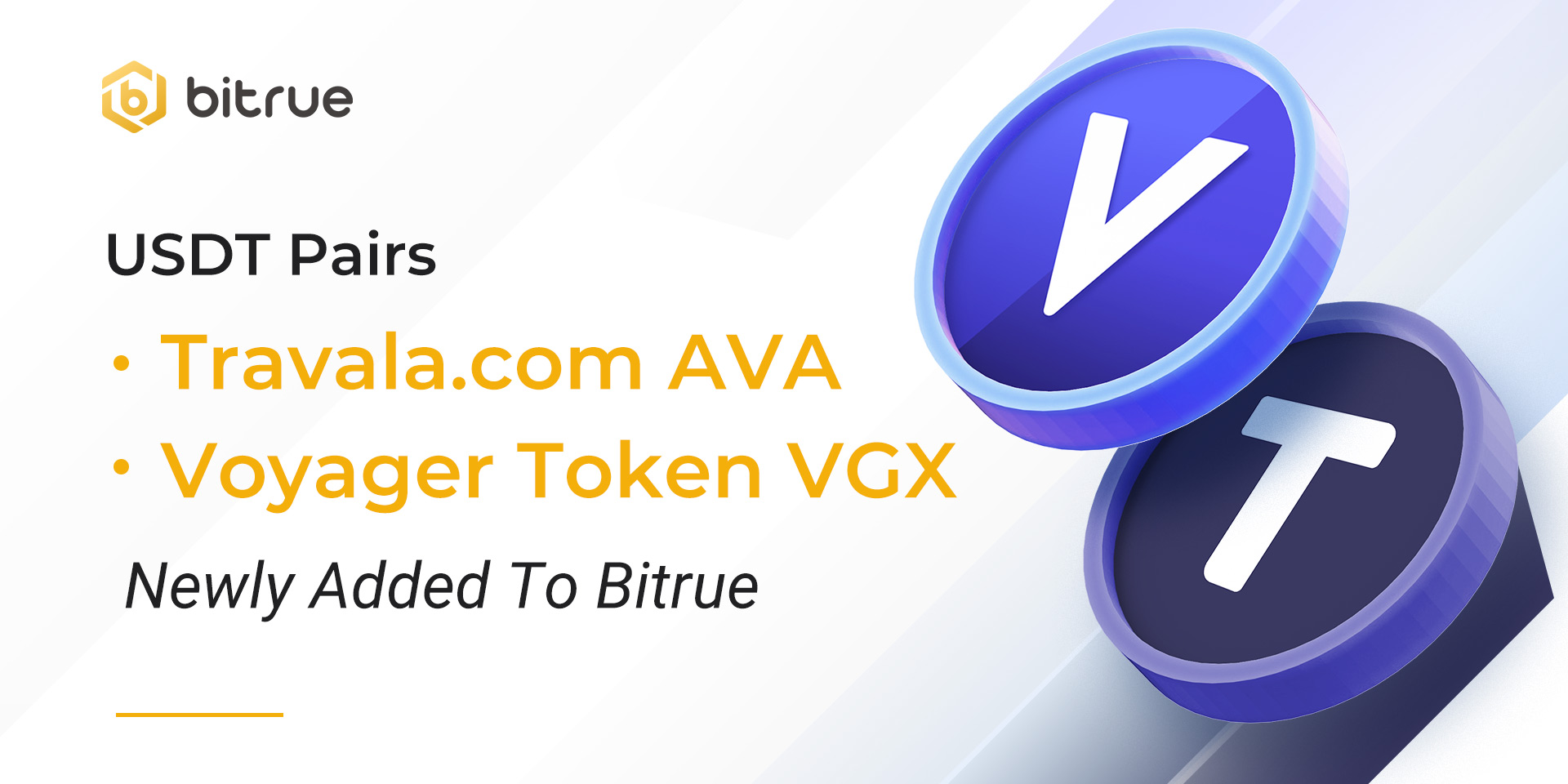 We are bringing two tokens to you, they are Travala.com (AVA) & Voyager Token (VGX) ! Welcome to Bitrue!
The two projects that you can support are, in no particular order :
Travala.com (AVA) : Travala.com allows people to book more than 3,000,000 travel products including accommodations, flights and activities in 90,124 destinations in 230 countries and territories across the globe. The platform's creators claim that it is typically cheaper than traditional, mainstream booking platforms.
Voyager Token (VGX) : Voyager Token is a cryptocurrency broker that provides investors with a trusted and secure access point to crypto asset trading. Voyager is built to serve both retail and institutional investors with a nigh-instant solution for trading crypto assets.
Deposits for these coins have been enabled already, so existing traders are able to deposit in advance and prepare for when trading opens on a USDT pair at 11:10 UTC+0 on Dec,2. Withdrawals will be enabled approximately 24 hours after trading has begun.