Dear Bitruers,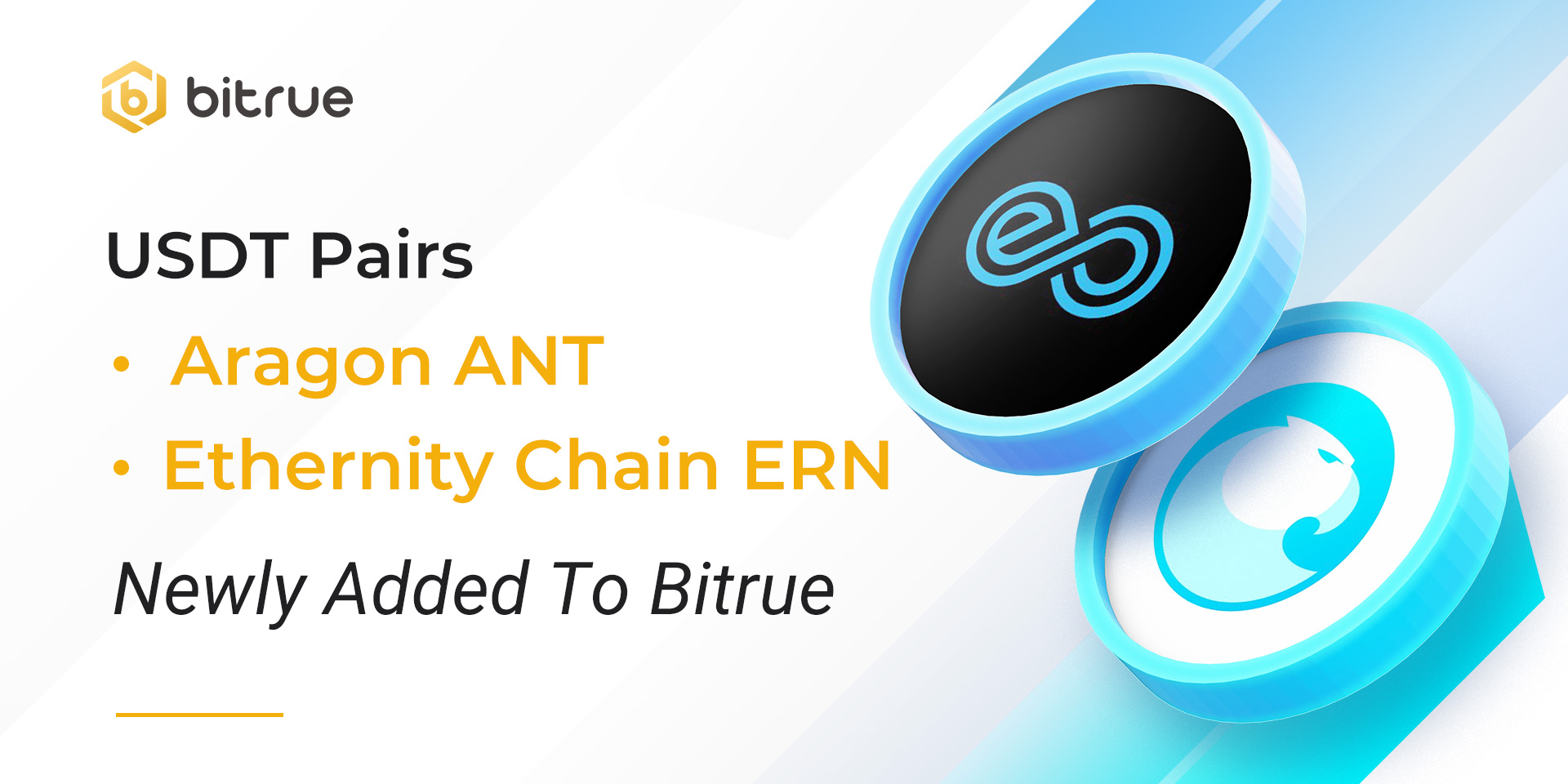 We are bringing two tokens to you, they are Aragon(ANT) & Ethernity Chain (ERN) ! Welcome to Bitrue!
The two projects that you can support are, in no particular order :
Aragon(ANT) : Aragon (ANT) is a decentralized platform built on the Ethereum network that offers a modularized way to create and manage dApps, cryptoprotocols, and decentralized autonomous organizations (DAO). The ANT ERC-20 token will enable its holders to govern the Aragon Network.
Ethernity Chain (ERN) : Ethernity Chain is a blockchain-based platform that allows users to take advantage of the increasing popularity of non-fungible tokens (NFTs). The developers position it as a decentralized finance (DeFi) crossover project with authenticated NFTs. In the Ethernity Chain ecosystem, all NFTs can be bought and sold on-chain.
Deposits for these coins have been enabled already, so existing traders are able to deposit in advance and prepare for when trading opens on a USDT pair at 11:10 UTC+0 on Nov,30. Withdrawals will be enabled approximately 24 hours after trading has begun.