Dear Bitruers,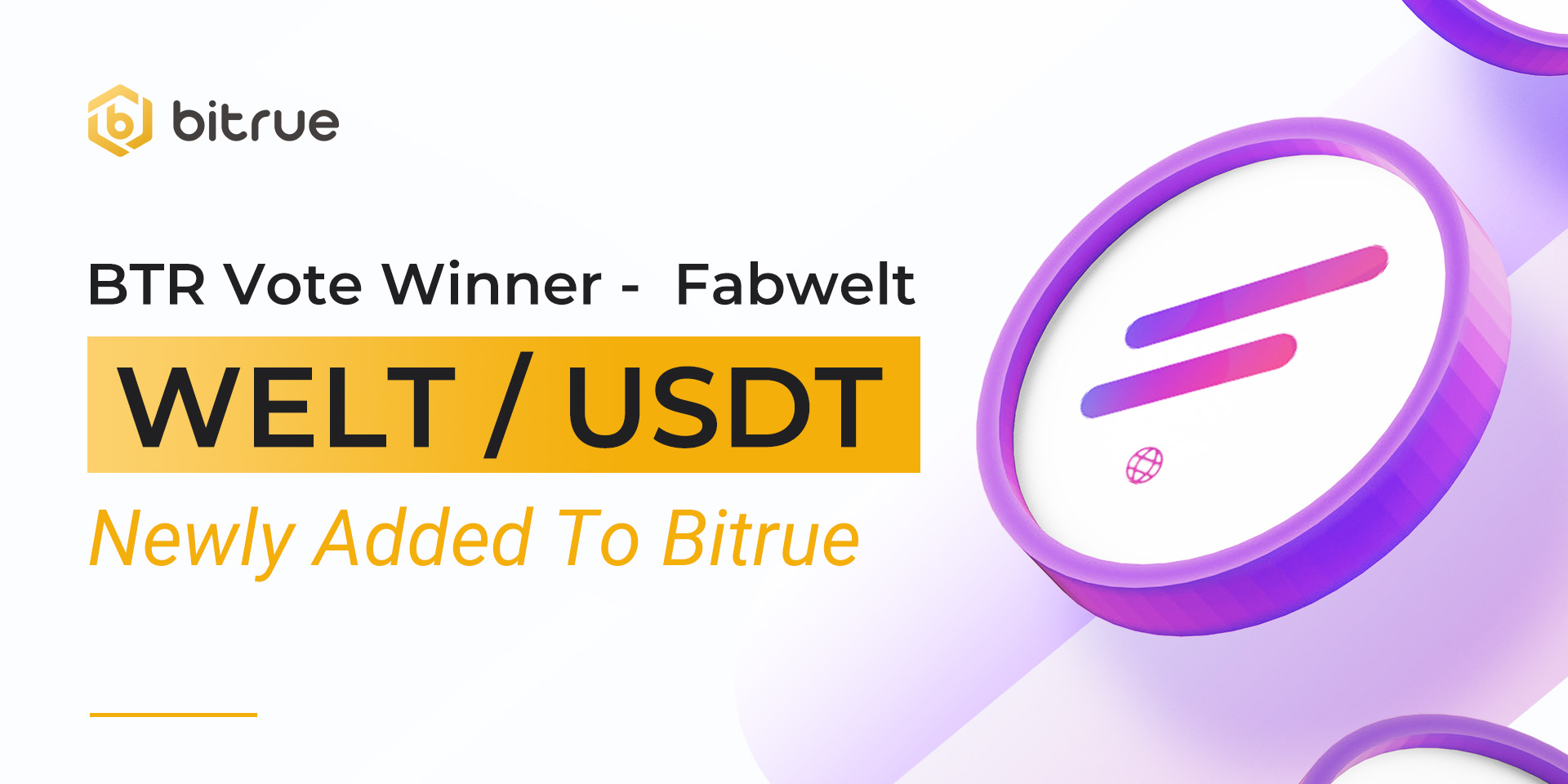 After successfully passing through our BTR Vote process, Fabwelt (WELT) is coming to Bitrue today!
Fabwelt (WELT) : Fabwelt creates games and technology to fully integrate blockchain technology for an advanced gameplay experience. High-end games will be developed for all types of genres like 3D First Person Shooters, Action-adventures games, Simulation games, Strategy games, Fantasy gaming, etc. All games that Fabwelt produces will be integrated with blockchain technology at its core. This means a full experience of in-game NFTs, Play to Earn, and in-game DeFi.
Deposits for this coin (MATIC Network Supported) have already been enabled, so if you are an existing holder of this coin you can deposit now and be ready for when trading starts on a USDT pair at 11:00 UTC on Nov 30. Withdrawals for this coin will be enabled approximately 24 hours after trading begins.