Dear Bitruers,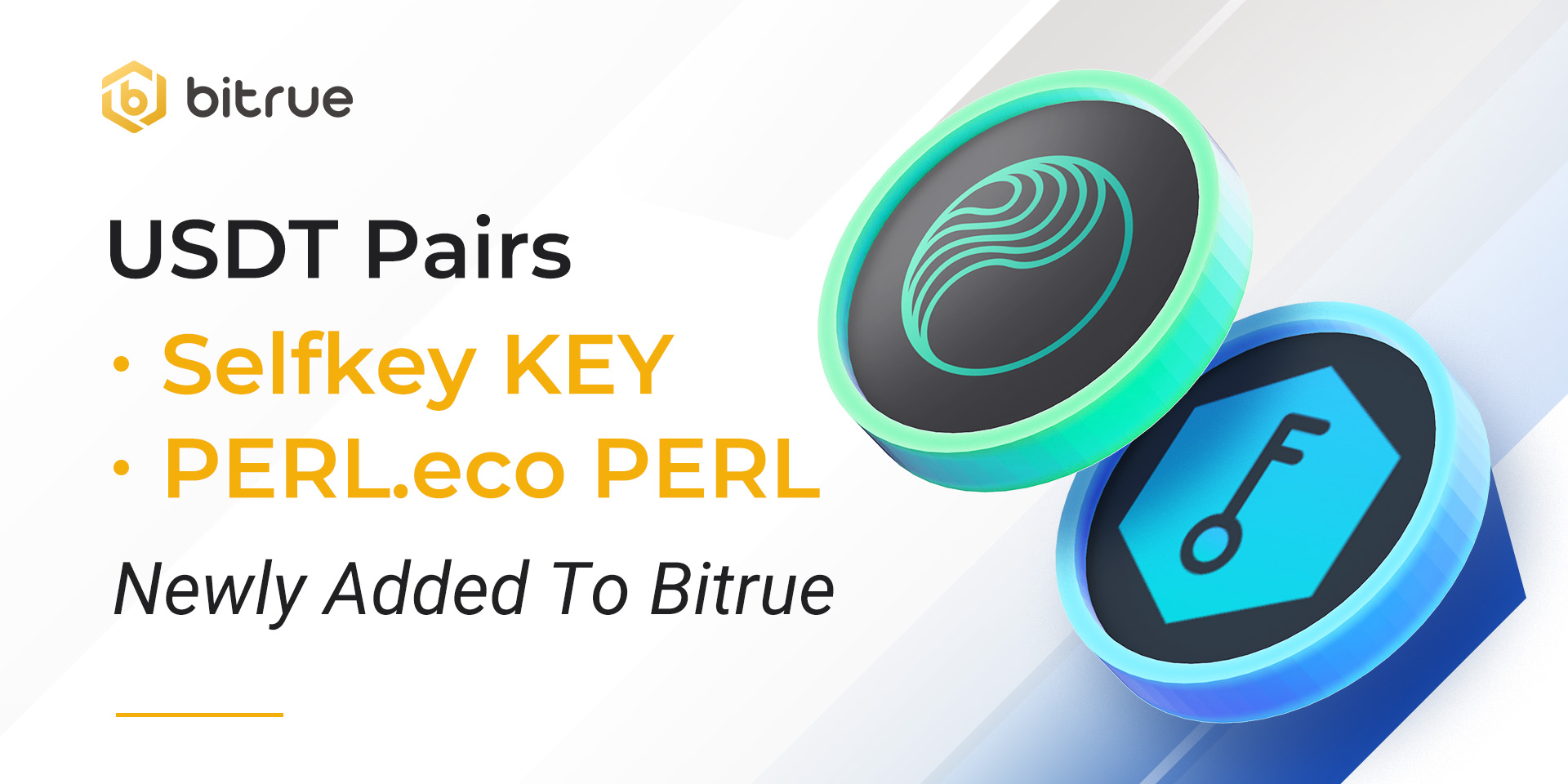 We are bringing two tokens to you, they are Selfkey(KEY) & PERL.eco(PERL) ! Welcome to Bitrue!
The two projects that you can support are, in no particular order :
Selfkey(KEY) : SelfKey is a blockchain-based identity platform. The technology provides individuals, companies, exchanges, fintech startups, and banks - with a platform to manage identity data (oftentimes KYC).
PERL.eco(PERL) : Perlin's latest project PERL.eco, the Planetary Ecosystem Registration Ledger will use blockchain technologies for real-world ecological assets through tokenizing carbon credits and biodiversity, NFTs and decentralised (DeFi) rewards. PERL.eco focuses on tokenization and achieving broader adoption of ecological-related assets like tokenized carbon assets, genomic biodiversity and more.
Deposits for these coins have been enabled already, so existing traders are able to deposit in advance and prepare for when trading opens on a USDT pair at 11:10 UTC+0 on Nov,29. Withdrawals will be enabled approximately 24 hours after trading has begun.