Dear Bitruers,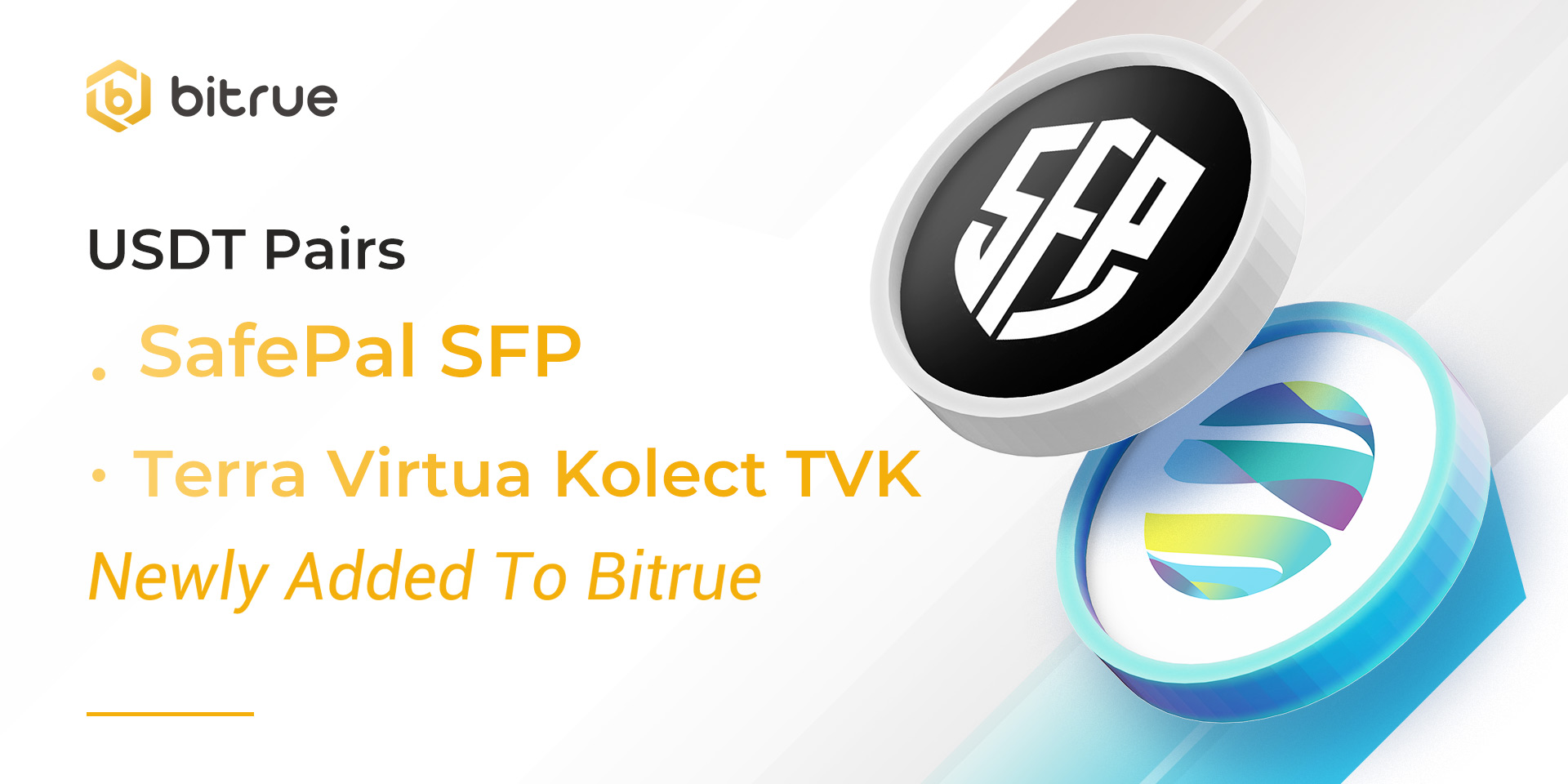 We are bringing two tokens to you, they are Terra Virtua Kolect(TVK) & SafePal( SFP) ! Welcome to Bitrue!
The two projects that you can support are, in no particular order :
Terra Virtua Kolect(TVK) : Terra Virtua Kolect is a cross-platform non-fungible token (NFT) ecosystem that offers a curated marketplace for NFT creators and collectors to interact. The Terra Virtua Kolect platform spans web, PC and mobile AR/VR environments. The Terra Virtua Kolect project raised $2.6 million in three rounds of token sales. Some of Terra Virtua's partners for creating digital collectibles include Legendary Entertainment and Paramount Pictures.
SafePal(SFP) : SafePal is a cryptocurrency wallet launched in 2018 that helps users to protect and grow their digital assets. SafePal provides hardware and software wallets, all paired and managed through the SafePal App and was the first hardware wallet invested in and backed by Binance.
Deposits for these coins have been enabled already, so existing traders are able to deposit in advance and prepare for when trading opens on a USDT pair at 11:10 UTC+0 on Nov,24. Withdrawals will be enabled approximately 24 hours after trading has begun.